Previously, we had to rely on separate video cameras for shooting in 4k resolution. Now, most DSLR companies have started manufacturing 4K DSLR cameras. So, these latest DSLRs are very convenient for capturing pictures and shooting videos in excellent 4K resolution. However, finding your perfect camera is such a task.
Here in this article, we will list the 10 best 4k DSLR cameras that can work just the best for you. These cameras are budget-friendly and can provide you with other unique features too.
14 best 4K DSLR cameras for you:
Panasonic 4K DSLR Cameras
It's a small, brilliant hybrid camera for thriving still photography and excellent cinematic videography. It shoots in high resolution without noise in high sensitivity. This 4k DSLR camera offers amazing shooting modes and features.
The LUMIX S5 is a full-frame hybrid mirrorless camera with great photo/video capabilities in a small chassis ideal for ambitious content makers.
Features:
5-Axis Sensor-Shift Image Stabilization; Contrast-Detect 225-Area DFD AF System; V-Log, HDR, and Dual Native ISO5-Axis Sensor-Shift Image Stabilization
24.2-megapixel 35mm full-frame CMOS sensor
4K 60p, 10-bit video, FHD 180fps Slow Motion option as well as 4:3 Anamorphic support.
impressive high quality with 96MP High-Resolution mode, Dual Native ISO, V-Log/V-Gamut with 14-plus stop dynamic range.
Optical Sensor Resolution: 24.2 megapixels
The Panasonic Lumix 4K Digital Camera is a professional-grade camera with a "mirrorless" design that allows for a lighter, more compact camera body while still providing cutting-edge video, audio, creative controls, wireless, intelligent-focusing, and exposure technologies not available with traditional DSLRs.
Features:
16 Megapixel Micro Four Thirds sensor
4K capture 4K Ultra HD video recording, 4K PHOTO pause and save frame
easy to control aperture and shutter speed
High-resolution viewfinder and LCD display high-resolution (2 360k-dot) OLED live view Finder
Optical Sensor Resolution: 16 megapixels
This camera is one of the perfect 4K DSLR cameras for travelers. It combines the outstanding optical performance of an extremely long 60X DC Vario lens (20 1200mm) with exceptionally steady O.I.S. (Optical Image Stabilizer). It is a highly portable camera that can be used to shoot in low-light conditions as well, making it an idle choice for travelers.
Features:
18.1 megapixel MOS sensor plus 60X zoom DC Vario lens, 30 fps.
High-Resolution View Finder and LCD Display
4K QFHD video recording (3840 x 2160) with three unique 4K ultra HD video pause and save 4K photo modes.
excellent Low Light Performance.
ravel-ready technologies like USB charging and Wi-Fi connectivity to mobile.
The Panasonic Lumix 4K DSLR camera provides excellent, no-compromise performance for today's interchangeable lens camera fans or anybody searching for a lighter, newer, more intelligent alternative to bulky DSLRs.
The classic thumbwheel controls and the eye-level electronic live viewfinder will appeal to camera connoisseurs. It offers greater flexibility in difficult shooting angles.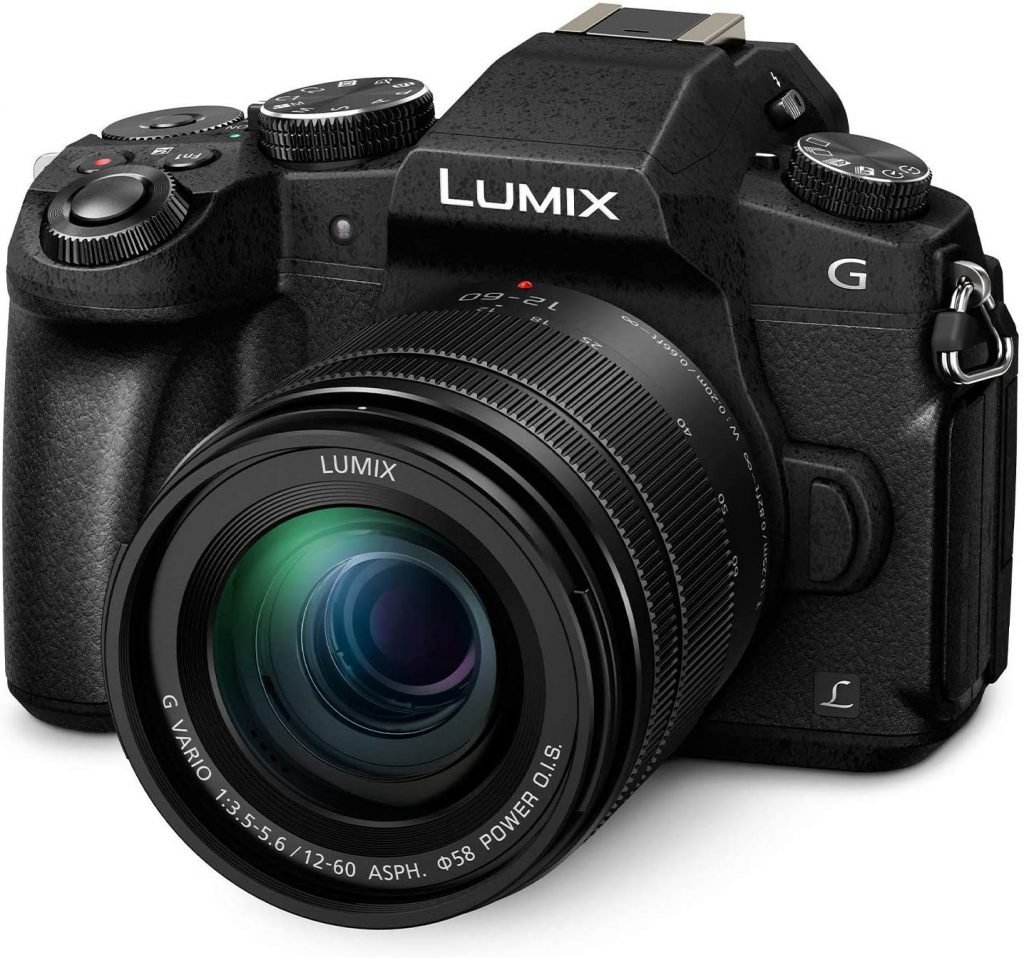 Features:
Fine Detail Performance- 16-megapixel micro four-thirds sensor with no low pass filter and Color temperature setting 2500 to 10000K in 100K
Shoot lighter and faster with the modern hybrid photography performance with the 12 60-millimeter lenses.
5 axis dual image stabilization.
Integrated eye level OLED live viewfinder (2360K dots) and rear touch Enabled 3-inch LCD Display (1040K dots)
4K video Capture: 4K QFHD video recording (3840 x 2160) exclusive Lumix 4K photo and 4K Post Focus and 30fps continuous shooting speed.
Panasonic's Lumix DMC FZ300K 4K DSLR camera has 4K video capabilities. Capture special moments in both video and unique 4K photos with the best 4K imaging performance available.
The 4K picture feature has three modes, all of which allow you to capture that ideal moment at a fast burst rate of 30 frames/photos per second.
---
Bestseller GoPro Selfie Sticks
---
Features:
4K video and 4K photo with 30 fps.
Leica DC Vario Elmarit lens for enhanced low light shooting.
12.1 Megapixel high sensitivity MOS sensor with the venus engine.
Splash Proof/dustproof rugged camera, as a result, can withstand adverse weather conditions.
5 Axis Hybrid Optical Image Stabilizer Plus: Reduces blur from 1 handed video shooting.
High-Speed, Auto-Focusing with DFD Technology, and 5-axis Correction / Tilt Correction.
In-Camera RAW Data Development.
12 fps Burst Shooting and Close-up Macro Shooting.
Canon 4K DSLR Cameras
With significant advances in image quality, performance, and versatility, this 4K DSLR camera builds on the 5D series' excellent legacy. The brightness and strength that this 4K DSLR Camera offers will appeal to wedding and portrait photographers, wildlife and landscape photographers, as well as creative videographers.
It is not a super lightweight camera; however, it does offer amazing shooting features.
Features:
30.4 MP full-frame CMOS sensor and 7.0 frames per second continuous shooting speed
61-point AF system with 41 cross-points for expanded vertical coverage ISO range 100-32000 with 50-102400 expansion.
DIGIC 6+ Image Processor
Wireless connection: Wifi and NFC
The EOS 90D is one of the best 4K DSLR cameras available, with features such as high-speed continuous shooting up to 10 fps, impressive face detection AF for easy tracking and superb focus, 4K 30P video capability, and an 8-way multi-controller for enhanced control, making it ideal for sporting events, wildlife, portrait and wedding photography, among other things.
---
Bestseller Copper Water Bottles
---
Features:
Continuous Shooting Speed- 10 fps with no time Lag during ovf shooting
High image quality with 32.5 Megapixel CMOS (APS-C) sensor
4K UHD 30P/ Full HD 120P video
45-Point All Cross-type AF System
Can be turned into a webcam with the help of EOS Utility Webcam Beta Software.
Wireless connection: Wifi and Bluetooth.
This is one of the most expensive 4K DSLR cameras available on the market. The EOS R was designed to make use of a new line of lenses and optical innovations, and it revolves around the new RF lens mount. This 4k DSLR camera can shoot in 4k resolution and also offers other amazing features.
Features:
30.3 Megapixel Full-frame CMOS Sensor and DIGIC 8 Image processor
Dual Pixel CMOS AF with 5,655 manually selectable AF points
4K 30P with Canon log and 10 bit 4:2:2 HDMI output
Dust and drip-resistant
Built-in EVF with 3.69 million dots, Vary Angle Touchscreen LCD, and dot-matrix LCD panel
Magnification Approx. 0.76 (with the 50-millimeter lens at infinity 1 m 1)
It is one of the most stabilized 4K DSLR Cameras with 4k shooting resolution and built-in wifi and Bluetooth making it easy to connect wirelessly and share media immediately.
Features:
---
Bestseller Cupholder Bottles
---
Effective Still Resolution: 24.1 Megapixel (APS-C) CMOS Sensor with ISO 100-25600 (H: 51200)
Improved Dual Pixel CMOS AF and Eye Detection AF
4K UHD 24p and HD 120p for Slow Motion
Built-in OLED EVF with Touch and Drag AF
Wireless Communication Technology: Bluetooth, Wi-Fi, NFC
easy to use, lightweight, and loaded with features.
This 4K DSLR camera carries and improves on the popular EOS M50's great performance, with advancements that will be notably noticeable for content makers such as vloggers and others. You receive the same high-definition visual quality.
Features:
DIGIC 8 Image Processor; Built-In Flash; Combination 5-Axis Image Stabilization
Wireless Communication Technology: Bluetooth, Wi-Fi
24.1 megapixel (aps-c) cmos sensor with iso 100-25600 (h: 51200).
Digic 8 image processor with auto lighting optimizer.
improved dual pixel CMOS AF and eye-detection AF (still/movie servo AF support).
4k UHD 24p and HD 120p for slow motion.
vari-angle touchscreen LCD convenient for vlogging and various compositions.
Sony 4K DSLR Cameras
This 4K DSLR camera has everything you would ever ask for in a camera. It is the best option for someone looking for a professional-level camera. It has amazing features like advanced Real-time Eye-AF and Real-time object Tracking AF with Wide 425-phase/425-contrast detection AF points over 84% of the sensor, up to 11fps continuous shooting3 with continuous autofocus and auto-exposure, 4K HDR video2, and many more.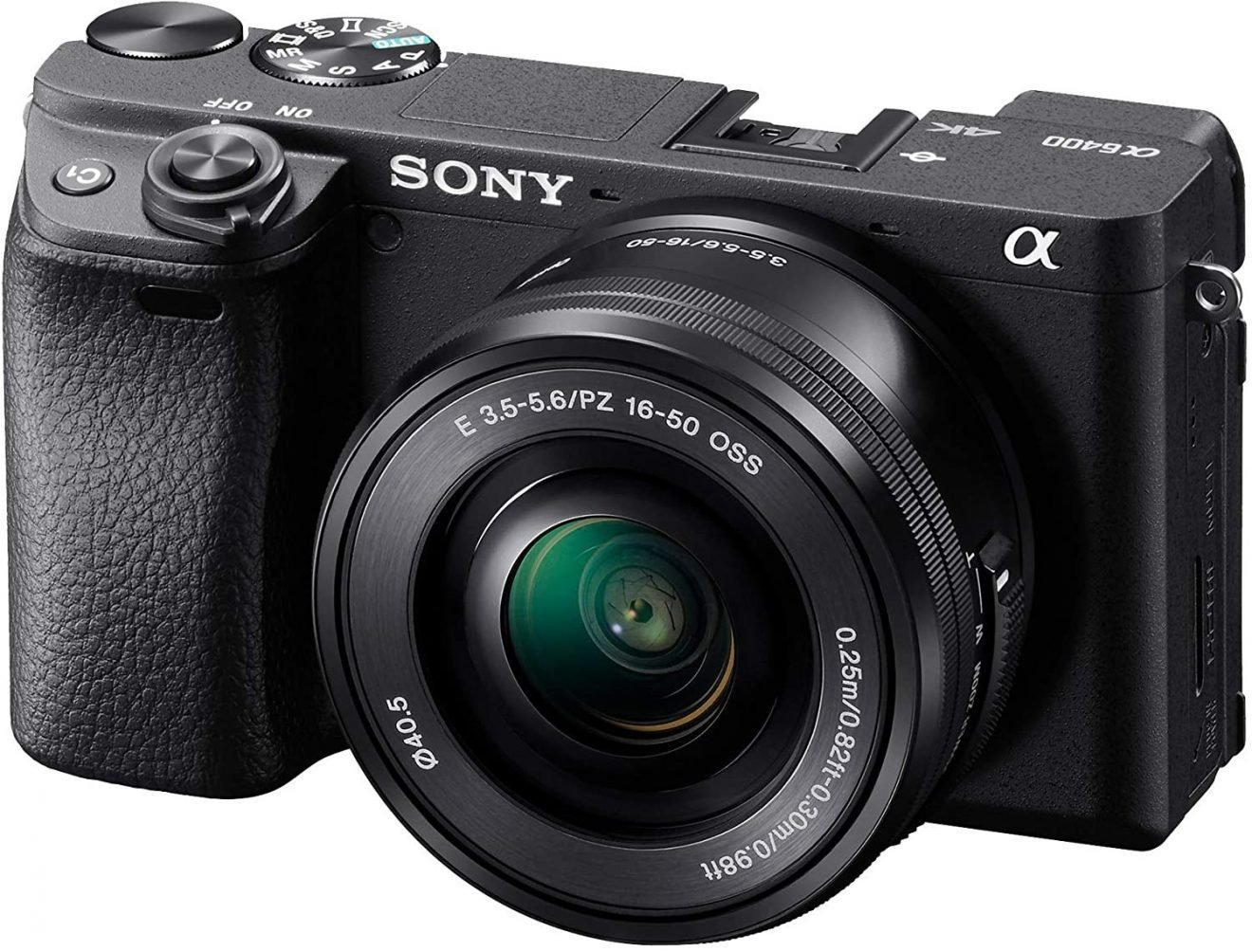 Features:
20.1MP stacked back-illuminated 1″ Exmor RS CMOS sensor w/ DRAM
large aperture 24-70mm1 F1.8-2.8 ZEISS Vario-Sonnar T lens
Enhanced subject capture: wide 425 Phase/ 425 contrast-detection points over 84 percent of the sensor
Up to 11Fps continuous shooting at 24.2 MP raw with crisp, clear natural colors
180-degree fully tiltable LCD screen: customizable for vlogging, still photography, or recording a professional film
Real-time Tracking AF, face and eye location, an algorithm that processes color, subject distance (depth), and brightness (pattern) as spatial information.
A wide variety of touch screen operations
Pentax 4k DSLR Cameras
This is one of the most modern 4k DSLR cameras equipped with all kinds of modern technologies. This 4K camera provides image stabilization, and amazing shooting resolution at 12 fps continuous shooting speed.
The All Modern Flagship APS-C model K=3 III continues a legacy of craftsmanship blended with today's new technology, based on basic principles of enthusiasm for photography.
Features:
Effective Still Resolution: 25 mp, ISO sensitivity of 1.6 million gives image capture in low light situations and achieves excellent descriptive power
the optical viewfinder provides a 100% field of view and 1.05x image magnification
Multi-dimensional image space filtering
5.5-Shutter-Step image stabilization on 5-Axis for blur-free images
High-Strength, Lightweight Magnesium Alloy body
A rugged, durable, dependable camera to be used in harshest environments.
SAFOX13 Af system expands the AF points to 101
Nikon 4K DSLR Cameras
The Nikon D7500 Digital Camera is a DX-format DSLR that offers a diverse feature set that will appeal to both photographers and videographers. In addition to its performance features, this 4k DSLR camera is distinguished by its slim profile and monocoque construction, which makes it comfortable and easy to use.
This structure is also entirely weather-sealed, allowing it to be used in adverse situations.
Features:
20.9MP DX-Format 4K Ultra HD
Wireless Communication Technology: Bluetooth, Wi-Fi
4K video and image capture.
Pentaprism viewfinder and 20.9 megapixels optical sensor resolution
ISO Range: Auto, 100 to 51200, 8 fps continuous shooting speed
lightweight, compact, easy to use, numerous features
A 24.2MP sensor in the Nikon D3400 Digital SLR Camera takes images with incredible quality. The ISO sensitivity range of 100-25600 is ideal for low-light and fast-moving objects. Thanks to the 1080p Full HD capabilities, you may record family movies or serious flicks. Pair your camera with your smartphone through built-in Bluetooth for convenient sharing.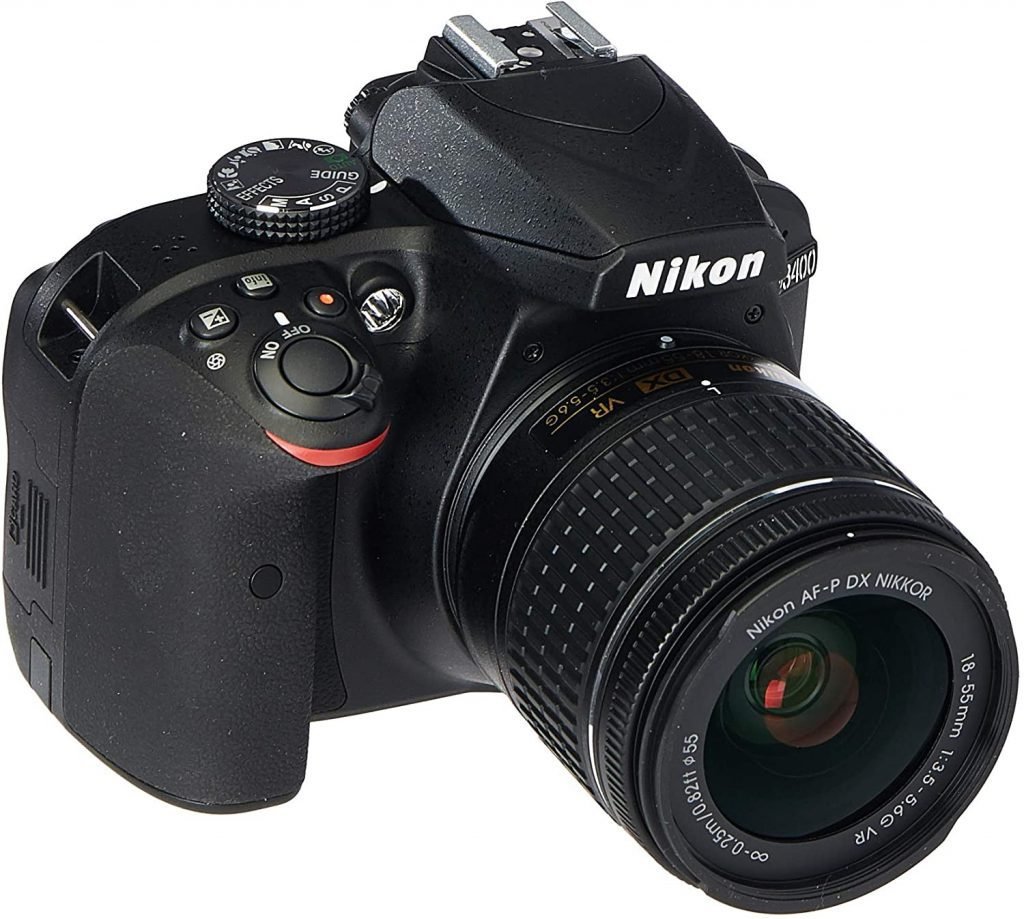 Features:
24.2MP DX-Format CMOS Sensor
EXPEED 4 Image Processor
No Optical Low-Pass Filter
SnapBridge Bluetooth Connectivity
JPEG quality level: Basic, Fine, Normal
5 FPS continuous shooting speed
Product Summary Table: 4k DSLR Cameras
Read more:
---
Note: The hours of operation, ticket prices, and admission criteria of museums, parks, etc. may change from time to time. For the most updated information, we recommend checking the official website of the attraction directly prior to your planned visit.
Blog Categories: Asia, Africa, Europe, USA, Australia & New Zealand, France, Germany, India, Italy, Spain, Sports, Switzerland, Travel Tips, UK, Products
More From The Blog
---