Welcome to Trip Planner, the ultimate travel planning app that will change the way you plan your travel forever! Whether you're a seasoned traveler or a newbie, our app will help you plan your trip from start to finish, making sure that every detail is taken care of.
Gone are the days when you had to spend hours scouring the internet for flights, hotels, and activities. With Travel Planner, you can plan your entire trip in one place, and also take advantage of deals from our travel partners.
Our app is easy to use, and our user-friendly interface makes it simple to get all the details and share screenshots with friends and family.
How To Use The AI Trip Planner App
The AI Trip Planner app is very easy to use. It has just one simple screen to keep things simple. Simply download the app from App Store and follow the steps below.
Premium Members Can Enjoy the App ad-free and get a more detailed itinerary!
Step 1
Once you open the app, you'll be taken straight to the main dashboard, where you can start planning your trip.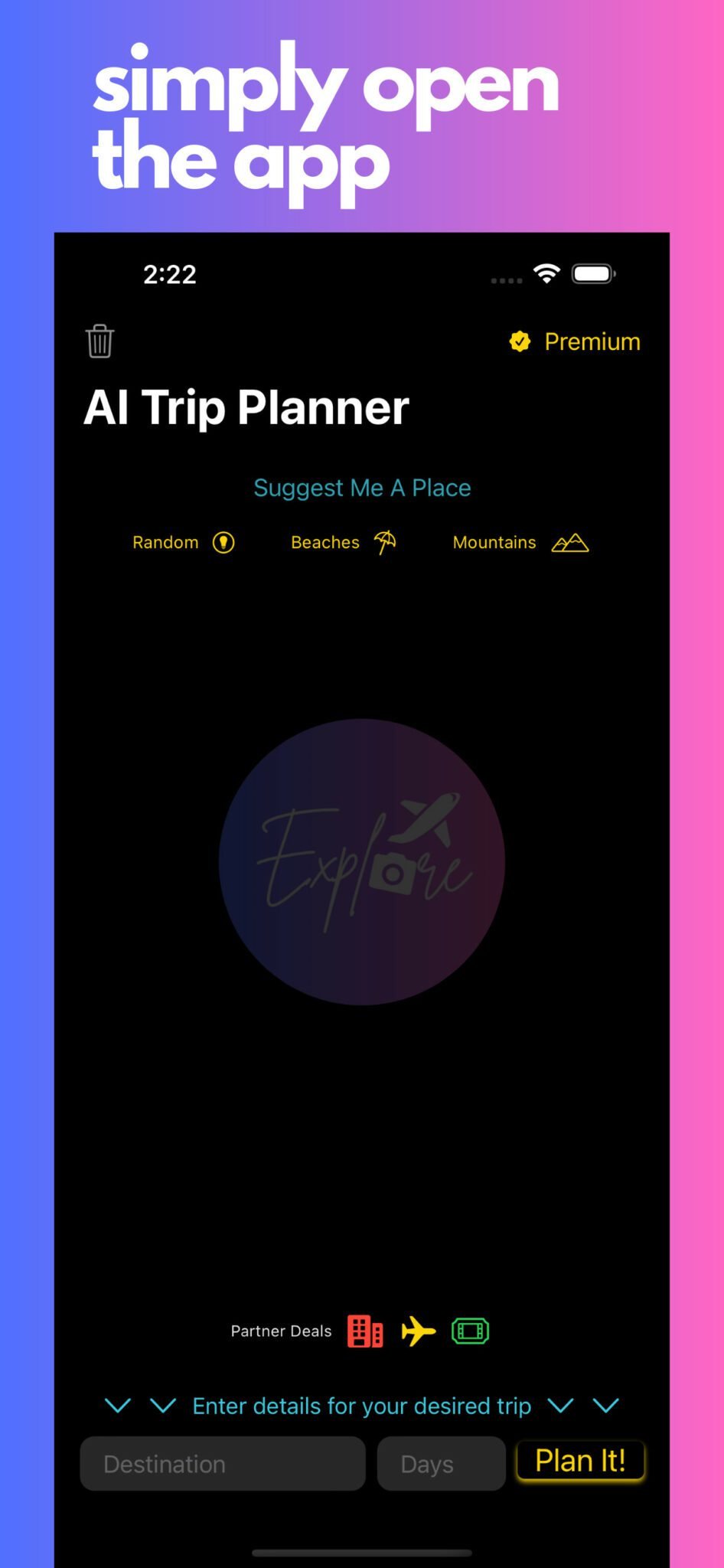 Step 2
Enter the trip details.
To get an itinerary, all you'll need to do is enter your destination and the number of days you wish to visit. Once you've done this, you'll be presented with an itinerary. Our app can suggest to you the itineraries for most places in the world – popular as well as hidden gems!
You can enter any destination in the world and pick any number of days you plan to go to the place for a vacation. For example, you can enter Amsterdam for 4 days.
Step 3
Let the AI Trip Planner do its magic. Wait a few seconds while the App thinks.
Within 5 seconds the AI Trip Planner app will start coming up with responses.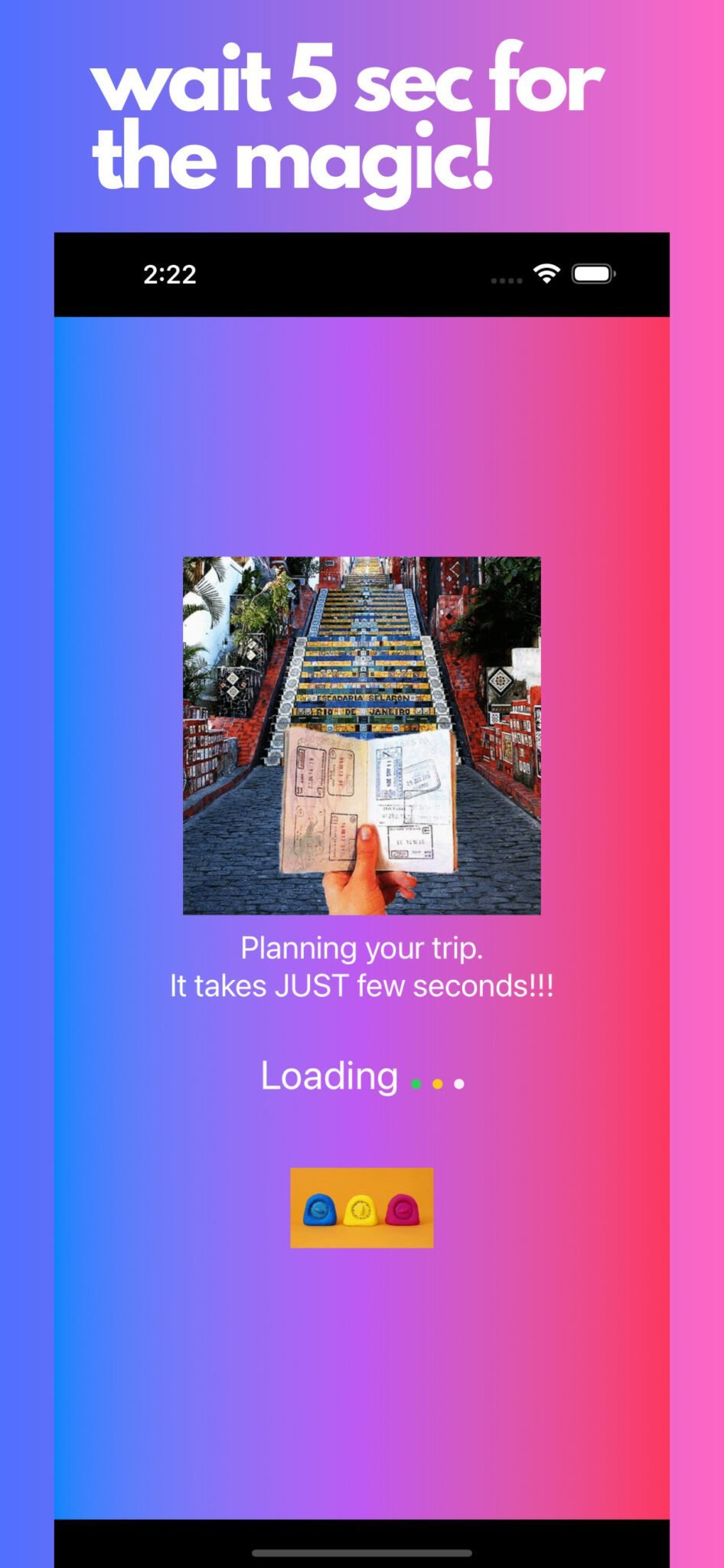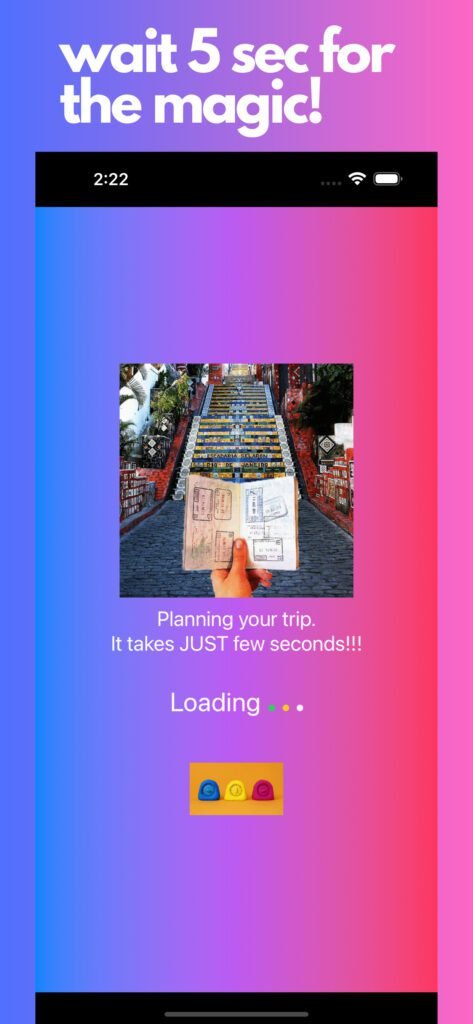 Step 4
Just wait for a few seconds (4-5 seconds generally) for the magic to happen! When prompted, tap the 'Check Now' button to see if the AI Trip Planner app already has an answer for you!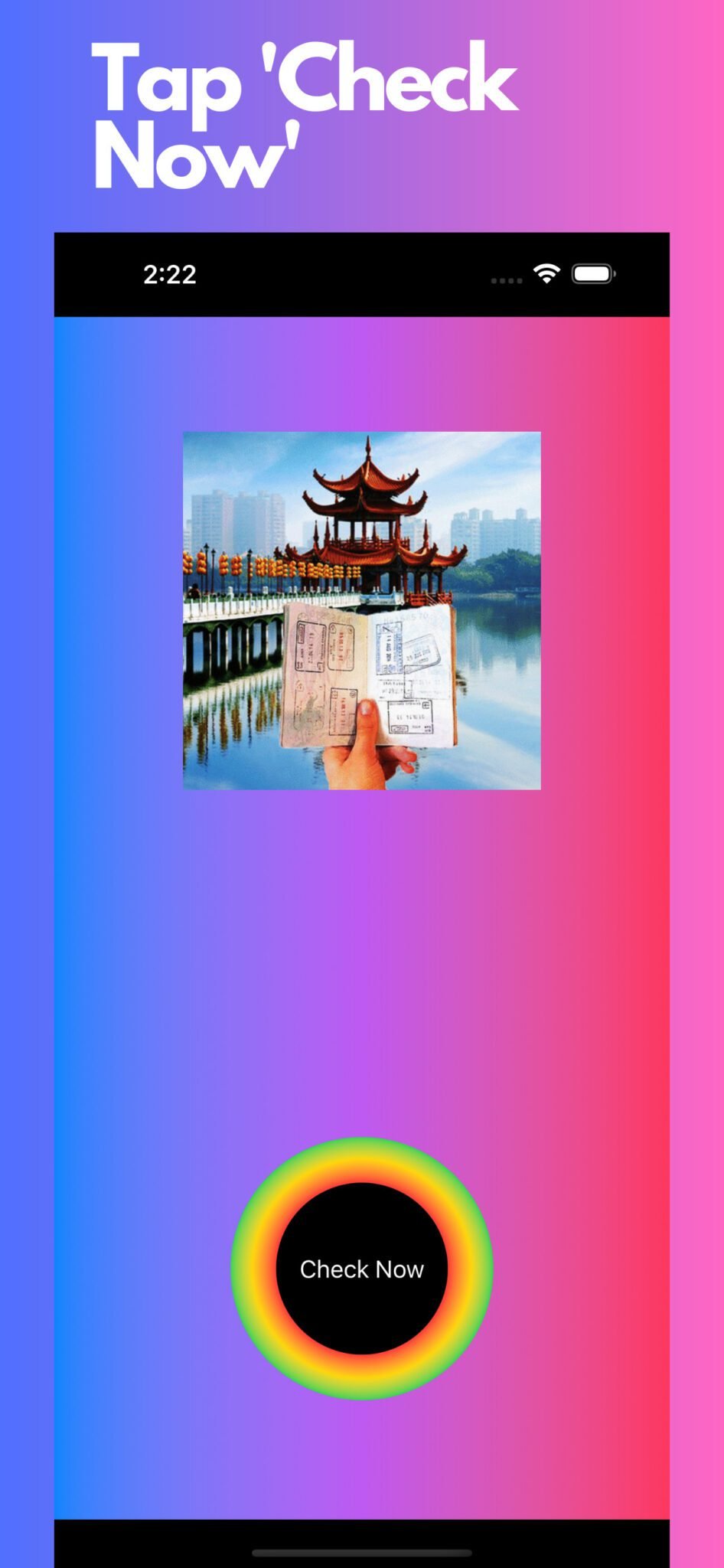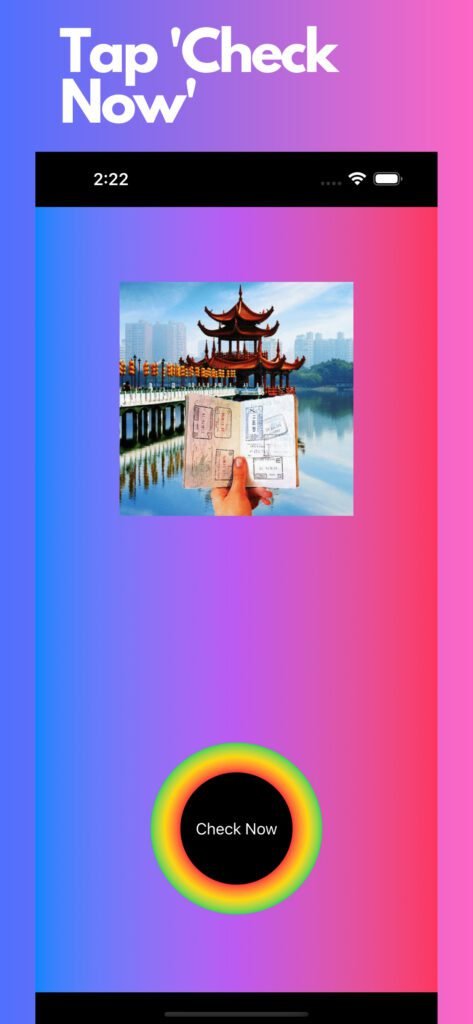 Step 5
Voila! Your itinerary is now ready!!!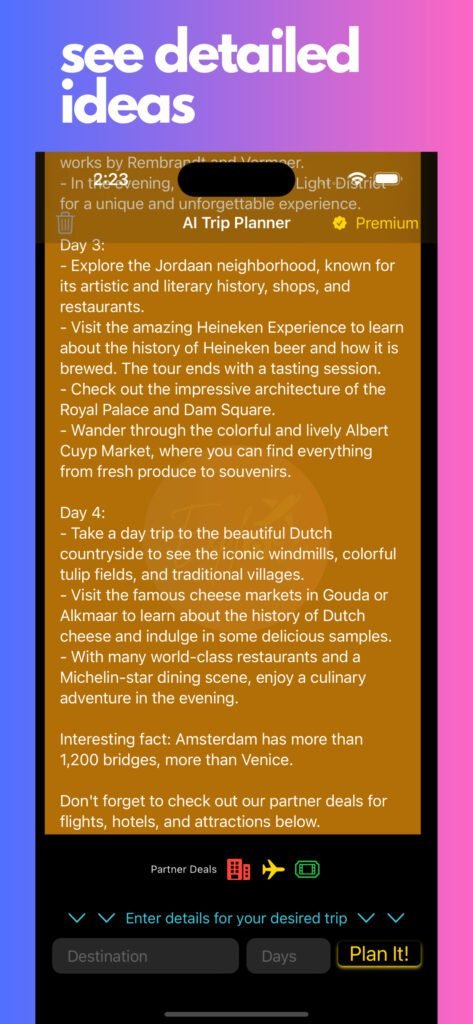 Step 6.
Once you're convinced that you have a plan in place, do not forget to use the "Partner Deals" to book your flights, hotels, and tickets to attractions. This way, you help us keep this app running 🙂
Out of Destination Ideas? Try the 'Suggest Me' Feature
You can choose a random destination, a mountain place, or a beach place for inspiration for your next vacation.
Disclosure: We may earn commissions if you use the "partner deals" links to make a purchase, at no extra cost to you.
---
Note: The hours of operation, ticket prices, and admission criteria of museums, parks, etc. may change from time to time. For the most updated information, we recommend checking the official website of the attraction directly prior to your planned visit.
Categories: Asia | Africa | Europe | USA | Australia & New Zealand | France | Germany | India | Italy | Spain | Sports | Switzerland | Travel Tips | UK | Products | Download AI Trip Planner App
---