Thrifting is a popular pastime for many Atlantans, and for good reason. The city has a plethora of thrift stores, each with its own unique selection of items. Whether you're looking for vintage clothing, one-of-a-kind furniture, or affordable home décor, you're sure to find it at a thrift store in Atlanta.
Why thrift?

There are many reasons to love thrifting. First and foremost, it's a great way to save money. You can find high-quality items at thrift stores for a fraction of the price of new items. Thrifting is also a sustainable way to shop.
By buying secondhand items, you're reducing demand for new products and helping to keep waste out of landfills.
In addition, thrifting is a fun and rewarding experience. It's like a treasure hunt, never knowing what you might find. You can also find unique and quirky items at thrift stores that you wouldn't find anywhere else.
Best Thrift Stores in Atlanta
Celebrate sustainable fashion with Atlanta-based stylists and Goodwill styles at the @GoodwillNG Earth Day Fashion Show #Sponsored https://t.co/NJIUpDOIUT pic.twitter.com/iF7L2WWp5C

— Thought Leadership (@SRThoughtLeader) April 19, 2023
Goodwill Industries of North Georgia thrift stores offer a wide variety of items for sale, including clothing, furniture, home décor, electronics, and more. The items are often gently used and in good condition, and they are priced very affordably. Goodwill thrift stores are a great place to find unique and stylish items, as well as practical items for your home.
In addition to offering affordable items, Goodwill thrift stores also play an important role in the community. The proceeds from the thrift stores help to fund Goodwill's job training and employment services, which have helped thousands of people in North Georgia find work. Goodwill also donates millions of dollars in goods and services to local charities each year.
If you're looking for a thrift store that is both affordable and charitable, Goodwill Industries of North Georgia is a great option. With its wide selection of items and its commitment to helping people in the community, Goodwill is a thrift store that you can feel good about shopping at.
Plato's Closet is a popular thrift store chain with locations across the United States, including Atlanta. Unlike traditional thrift stores, Plato's Closet focuses specifically on buying and selling trendy, gently-used clothing and accessories for young adults and teenagers.

The store is known for its curated selection of current fashion trends, making it a go-to destination for budget-conscious shoppers looking to score stylish, high-quality items at a fraction of the original cost.
One of the unique aspects of Plato's Closet is its buy, sell, and trade model. Customers can bring in their gently-used, on-trend clothing, shoes, and accessories to sell or trade for store credit. This creates a constantly changing inventory of fashionable items.
(This may be closed now)
Buffalo Exchange is a chain retailer that buys, sells, and trades trendy secondhand clothing for teens & young adults. They have a wide selection of clothes and accessories for men and women, and they're always looking for new items to add to their inventory.
Something tells us these shoppers are big FANS of Buffalo Exchange Atlanta! pic.twitter.com/By0MdKG2Gw

— Buffalo Exchange (@buffaloexchange) August 11, 2019
Buffalo Exchange stores are known for their eclectic mix of clothing, including vintage pieces, designer labels, and contemporary fashion. They often have a diverse selection of styles, making them a favorite among fashion-conscious individuals looking for one-of-a-kind pieces.
Apart from clothing, Buffalo Exchange locations may also offer accessories, shoes, and sometimes even costumes or other specialty items. The store's inventory can vary greatly depending on the location and the local fashion scene.
Buffalo Exchange has become a well-loved brand for its commitment to sustainable fashion, as shopping secondhand is a more environmentally-friendly option compared to buying new clothes. They also promote recycling and reusing clothing as a way to reduce waste.
---
Bestseller GoPro Selfie Sticks
Sale
Bestseller No. 1
Bestseller No. 2
---
Value Village Atlanta is a thrift department store and furniture outlet that serves the Atlanta community. They have 12 locations throughout the area, and offer a wide selection of new and used merchandise at affordable prices.
found at value village in Atlanta lol pic.twitter.com/aRySMV7W2I

— banana (@francine_pefko) August 26, 2023
Some of the items that you can find at Value Village Atlanta include:
Clothing for all ages, including new and used brand name items
Furniture
Jewelry
Mattresses
Housewares
Antiques
Collectibles
Value Village Atlanta is committed to sustainability and social responsibility. They donate a portion of their profits to local charities, and they also offer a free donation service.
If you are looking for a great place to find affordable and unique merchandise, Value Village Atlanta is a great option.
"Once Upon a Child" is a well-known chain of children's thrift stores that can be found in various locations across the United States, including Atlanta. The store specializes in buying and selling gently used children's clothing, toys, furniture, and other related items. It provides parents with an affordable and sustainable option for outfitting and caring for their growing children.
---
Bestseller Copper Water Bottles
Bestseller No. 1
Bestseller No. 2
---
The Atlanta branch of Once Upon a Child is situated in a bustling part of the city, where families from different neighborhoods come to browse through its wide selection of pre-loved children's goods. The store is known for its clean, organized layout, making it easy for parents to find the items they need.
The staff at Once Upon a Child Atlanta are friendly and knowledgeable, always ready to assist customers in finding the perfect items for their little ones. They're passionate about ensuring that every piece of merchandise meets the store's high standards for quality and safety.
Families flock to this thrift store, not only for the affordable prices but also for the sense of community it fosters.
Kudzu Antiques & More is a well-known antique store located in Decatur, Georgia, a city in the Atlanta metropolitan area. It's a popular destination for antique enthusiasts and those looking for unique, vintage items.
The front step; Kudzu Antiques outside of Atlanta. My daughters, business and the company of this beauty = blessed. pic.twitter.com/GcPyoCR1

— Mark Turcotte (@MarkTurcotte) July 20, 2012
Here's some information about Kudzu Antiques & More:
---
Bestseller Cupholder Bottles
Bestseller No. 1
Bestseller No. 2
---
Address: Kudzu Antiques & More is located at 6450 Roswell Road NE, Sandy Springs, GA 30328.
Description: This store is known for its extensive collection of antiques, vintage items, and collectibles. It features a wide range of merchandise from various periods, including furniture, home decor, jewelry, artwork, and much more.
Special Features: In addition to the wide variety of antiques, Kudzu Antiques & More often hosts events, workshops, and sales, providing a dynamic and engaging shopping experience.
The "Junkman's Daughter" is a well-known alternative retail store located in Atlanta, Georgia. It's a unique and eclectic shop that offers a wide range of products, including clothing, accessories, vintage items, costumes, toys, and various novelties. The store is known for its quirky and unconventional atmosphere, making it a popular destination for those looking for offbeat and unusual items.
I just stumbled upon this at Junkman's Daughter in Atlanta. Its existence makes me happy. pic.twitter.com/hDsR6rNpPQ

— Jennifer Catpurr (@JenniferCatpurr) April 15, 2014
The Junkman's Daughter has been a fixture in Atlanta's alternative scene for many years and has gained a loyal following. It's a place where you can find everything from punk and gothic apparel to retro toys and kitschy decor. The store's diverse inventory and vibrant, colorful displays make it a fun and entertaining place to explore.
Decatur Estate Sales is a company that specializes in organizing and conducting estate sales in the Atlanta, Georgia area, specifically in the city of Decatur. Estate sales are events where the contents of a home, often including furniture, antiques, collectibles, jewelry, and other personal belongings, are sold to the public.
These sales typically occur when someone is downsizing, moving, or in the case of a deceased individual, as a way to liquidate their belongings. The company may work with individuals, families, or estates to help organize, price, and facilitate the sale of these items.
Decatur Estate Sales likely follows a structured process for conducting these sales, which may include:
Consultation: They may initially meet with the client to assess the scope of the estate sale and discuss expectations and timelines.
Pricing and Valuation: The company's experts will appraise and price items based on their knowledge of the market and the specific items being sold.
Advertising and Promotion: They may market the estate sale through various channels to attract potential buyers.
Sale Day Management: On the day of the sale, they will oversee the event, handle transactions, and ensure a smooth process for buyers.
Clean-Up: After the sale, they may assist in organizing donations, removing unsold items, and cleaning the premises.
Thrifting for specific items in Atlanta
Thrifting in Atlanta can be a fun and rewarding experience, and there are plenty of options for finding specific items, even on a budget. Here are some tips and places to consider for your thrifting adventures in Atlanta:
Clothing Thrift Stores in Atlanta
Rag-O-Rama: Located in Little Five Points, this store offers a wide range of trendy and vintage clothing.
Goodwill: Atlanta has numerous Goodwill stores across the city, where you can often find affordable clothing for the whole family.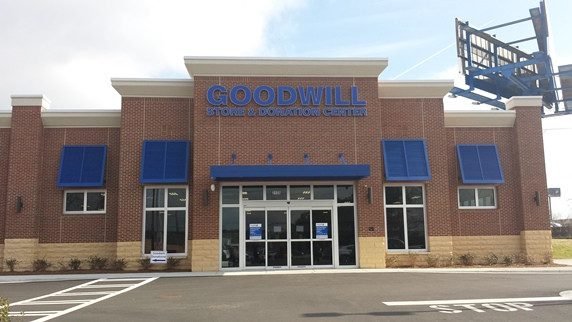 Buffalo Exchange: This store in Virginia-Highland offers both new and recycled fashion, with a focus on trendy and unique items.
Furniture Thrift Stores in Atlanta
Westside Market: This expansive thrift store in West Atlanta has a large selection of furniture, including vintage and unique pieces.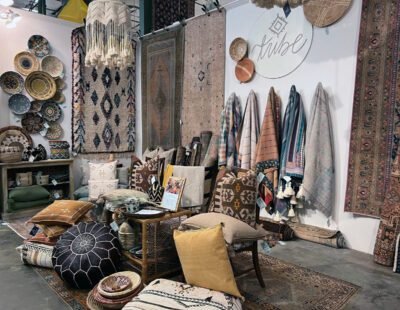 Second Life Atlanta: Specializing in consignment furniture, this store in Avondale Estates is a great place to find quality pieces at affordable prices.
Scott Antique Market: While it's not strictly a thrift store, this monthly market in Jonesboro offers a wide range of antique and vintage furniture.
Home Décor Thrift Stores in Atlanta
Kudzu Antiques: Located in Decatur, this store has a wide selection of antiques, vintage items, and unique home decor.
Paris on Ponce: This large marketplace in the Old Fourth Ward offers a mix of vintage furniture, home decor, and other eclectic items.
The Green Thrift Store: Located in Chamblee, this store specializes in eco-friendly and sustainable goods, including home decor.
Vintage Items & Collectibles Thrift Stores in Atlanta
Queen of Hearts Antiques & Interiors: With locations in Alpharetta and Marietta, this store offers a wide range of vintage items, collectibles, and antiques.
Kudzu Antiques: In addition to furniture, Kudzu also has a vast selection of vintage and collectible items.
Antique Factory Market: Located in Chamblee, this market has a diverse range of antique and vintage items from different vendors.
Thrift Stores In Atlnata for Thrifting with Kids:
Kid to Kid: With multiple locations in Atlanta, this chain offers gently used children's clothing, toys, and gear.
Once Upon a Child: Another chain with multiple locations, it specializes in secondhand children's clothing, toys, and equipment.
Goodwill: Many Goodwill stores have dedicated sections for children's clothing and toys.
Thrifting on a Budget:
Value Village: With multiple locations in the Atlanta area, Value Village offers a wide range of affordable secondhand items, including clothing, furniture, and home decor.
Salvation Army: They have several thrift stores in Atlanta, and they often have sales and discounts on certain days of the week.
Thriftique: Located in Buckhead, this store offers a curated selection of high-quality secondhand items at budget-friendly prices.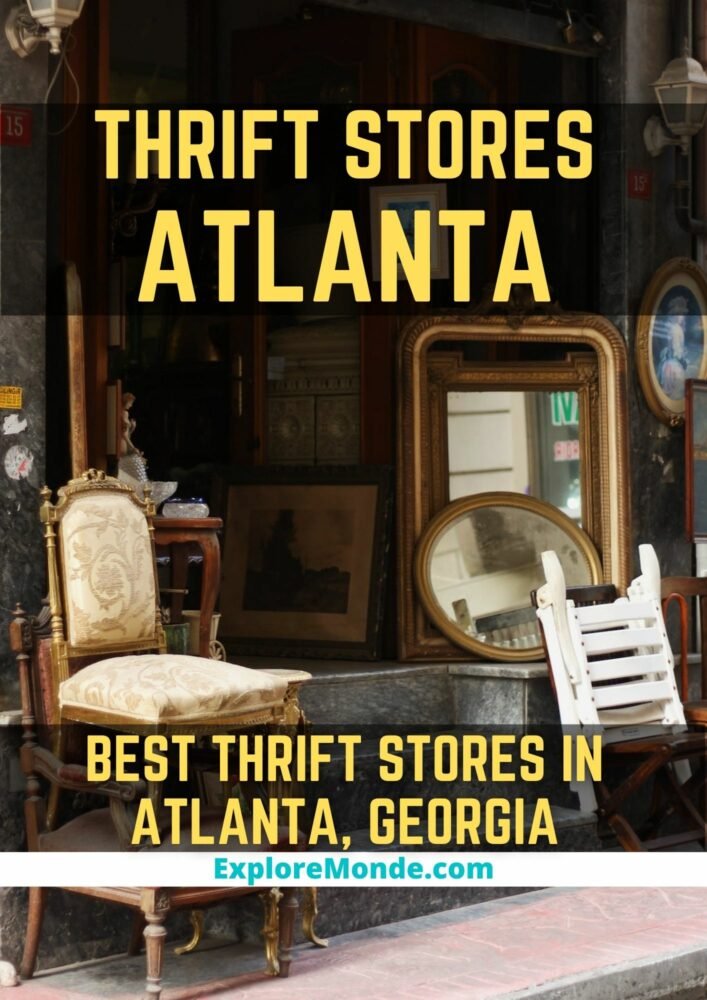 ---
Note: The hours of operation, ticket prices, and admission criteria of museums, parks, etc. may change from time to time. For the most updated information, we recommend checking the official website of the attraction directly prior to your planned visit.
Categories: Asia | Africa | Europe | USA | Australia & New Zealand | France | Germany | India | Italy | Spain | Sports | Switzerland | Travel Tips | UK | Products | Download AI Trip Planner App
---