Monaco is a sovereign city-state and principality located on the French Riviera in Western Europe. The state has an area of 2 square kilometers (770 acres), making it one of the world's smallest countries by territory; however Monégasque citizens are among some of the wealthiest people in the world.
Monaco is a major tourist destination and a popular tax haven for the wealthy. In recent years, Monaco has become a major banking center and has sought to diversify its economy into services and small, high-value-added, non-polluting industries. The state has no income tax, or low business taxes, and is well known for being a corporate tax haven. It is also the host of many sporting events including the Formula One Grand Prix.
The principality has a Mediterranean climate with mild winters and warm summers. Because of its location in the south of France, it's also one of the warmest cities in Europe throughout the year. It's also one of the sunniest cities in Europe with over 2,900 hours of sunshine per year (more than 3 times that of London or New York City).
Here's a list of 24 things to do when you are visiting Monaco.
Best Things to do in Monaco 1-10
1. Monte-Carlo Casino
One of the most famous casinos in Europe, Monte Carlo Casino is located on a peninsula between Monaco and France. It's one of the world's favorite casino resorts with its luxurious yet intimate surroundings. The attraction for many visitors to this city-state is not just gambling but also its beautiful walking streets lined by luxury cars and yachts that gracefully glide past seaside mansions set against spectacular mountain views.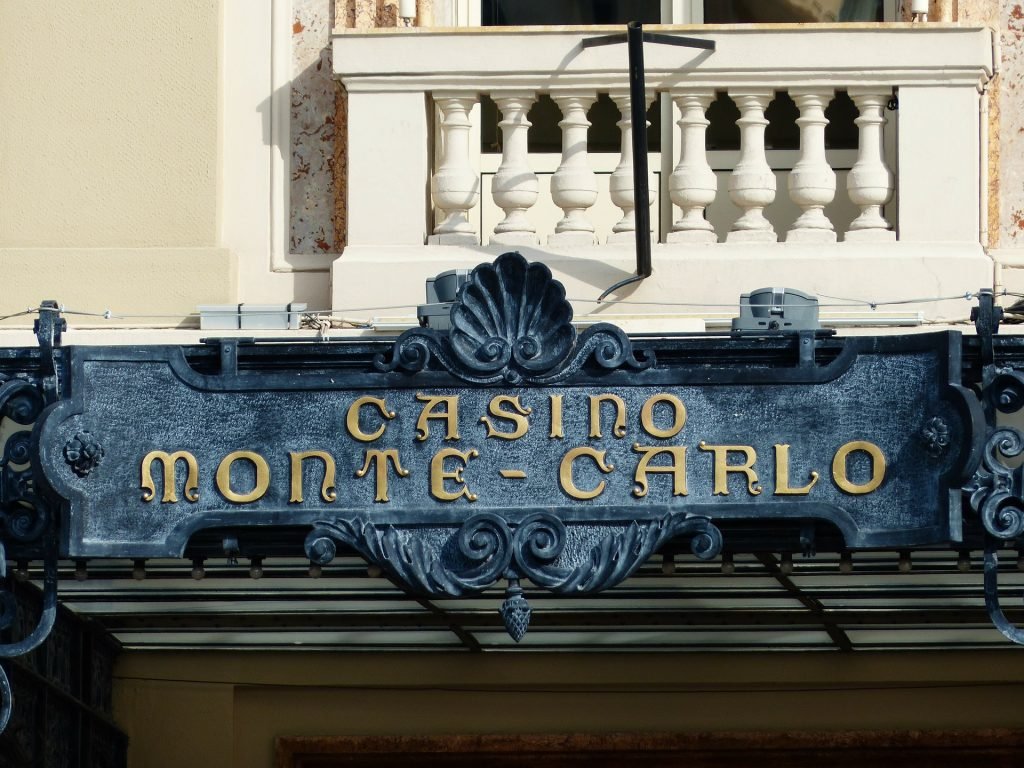 Monte Carlo Casino is one of the world's most famous casinos and it offers a wide range of games including roulette, blackjack, poker, and slot machines.
The casino is open 24 hours a day, 7 days a week and it's free to enter. You can also watch the action from the outside through its large windows. The casino is located on Avenue des Spélugues which is just off Place du Casino in Monte Carlo.
2. Palais du Prince
The Palais is a museum and concert hall in Monaco. It houses part of the Prince's collections, as well as temporary exhibitions that cover various fields. The Hôtel Hermitage occupies two floors of the building while other cultural institutions are housed on nearby rue d'Antoine
Prince's Palace or Palais du Prince-Monaca

Situated in Monaco's elevated old town known as 'The Rock', the Prince's Palace is where the royal family resides.#travel #fun #bagpacking #tourism #nonaca Monuments
Know more: https://t.co/IsyxsdmeuC pic.twitter.com/0GpWBlbrTq

— Adequate Travel (@AdequateTravel) May 20, 2020
The museum contains an art collection that includes masterpieces by Leonardo da Vinci, Goya, Van Dyck, Poussin, and Rubens among others. The museum also has a collection of antique furniture, porcelain, and silverware.
The Palais is open from 10 am to 6 pm from Tuesday to Sunday. It's closed on Mondays and public holidays.
Palais du Prince is a palace and cathedral in the principality of Monaco, France. It was built in the 19th century as the principal residence for Albert 1st, Sovereign Prince of Monaco, and his consort Charlotte Louise de Broglie d'Argenteuil.
The structure includes notable features such as an extension that houses a casino with gaming tables where roulette can be played during daylight hours on one level while another floor has private dining rooms accessible by staircases or elevators; it also boasts fine artworks including paintings by Eugène Delacroix et al, tapestries are woven in Gobelins manufactory which was commissioned by Louis XVIIIth at Versailles. A national museum dedicated to rare medals issued under Napoleon I's rule is housed within its walls.
Palais du Princes offers visitors many attractions: The Salon Frederic II decorated with 16th-century Flemish tapestry panels depicting allegorical figures who symbolize virtues such as wisdom; the Façade overlooking Place Masséna Square.
3. Cathédrale de Monaco
Monaco's cathedral is a Roman Catholic church and the seat of the Bishop of Monaco. It was constructed as an expression of gratitude to Saint Nicholas, who traditionally has been credited with saving three sailors from drowning near his shrine. The Church's construction began after donations were raised by local Monegasque Catholics (including Prince Albert) following intense campaigning by its Archbishop – later Cardinal – Jean-Baptiste de Bauffremont; it took years for fundraising to begin in earnest because many people believed that such religious projects should be financed through private rather than public means.
"SO THE PEOPLE BELIEVED." Cathedrale De Monaco. (Exodus 4:31.) pic.twitter.com/ZP7gENH9y6

— Kimberly A. Regalado (@OrganicPeoplePR) June 4, 2022
The Cathedral of St. Nicholas was founded by Prince Albert I to commemorate his mother Princess Charlotte, who died after giving birth to him. The church features an intricate gilded altarpiece with paintings depicting scenes from her life as well as panels completed by renowned 19th-century artist Louis Royer featuring allegorical symbolism bearing Christian doctrines such as sin/grace or death's departure/life eternal.
---
Bestseller GoPro Selfie Sticks
---
One more interesting fact about this beautiful building is its glass flooring. It is located in the cathedral's choir, which is a part of the church that can be accessed by tourists. The flooring is made out of glass panels that are held together by steel frames.
The Cathedral of St. Nicholas is located on Avenue Sainte-Dévote, in Monaco-Ville. It is open every day from 8:30 am to 6 pm (from 9 am to 5 pm on Sundays and public holidays).
4. Jardin Exotique, Monaco
This garden is one of the most beautiful and ornate gardens in Monaco. The Jardin Exotique Monte-Carlo was created by Prince Charles III of Monaco, who wanted to create an exotic garden for his wife, Princess Marie de Lorraine. It was designed by French landscape architect Thomas Blanc, who dug a canal to make it look like an English Garden for Empress Eugenie's wedding. Since then, this garden has been used as a venue for private events such as receptions or weddings during the summer months when time permits to enjoy its beauty from sun up until sunset.
Jardin Exotique de Monaco a botanical garden situated on a cliff in #Monaco is truly a unique site to see. At the base open's an underground cavity filled with limestone rock which is also open for visit #citybreak #travel #nature #cave #siteseeing #europe #jardinexotique #vip pic.twitter.com/MRaFx71BP2

— Bluebird Travel (@bluebirdtravel_) March 2, 2018
Jardin Exotique Monte-Carlo provides you with unforgettable memories that will last forever. It is a place where you can enjoy the beauty of nature and the sea. It is a place where you can have fun with your family and friends. It is a place where you can relax and forget about all your worries.
Jardin Exotique Monaco is a garden that has many activities to do. It's very hands-on, so you can be more involved in your learning process and the overall experience.
---
Bestseller Copper Water Bottles
---
A visit starts off with an interactive presentation about plants as well as their history of use among ancient cultures around the world before opening up into children's playing area where they can make mud pies or play paintball (and yes there are zombie targets).
There's plenty for adults too. The wetlands in Jardin Exotique offer one of those rare moments when nature reveals its true face: running through the tropical forest-like setting while being immersed within crystal clear water surrounded by exotic fish, turtles, and other aquatic life may just leave you feeling like some kind of mystical creature—all this before getting ready for dinner at Le Bistrot du Sud facing out onto La Rade de Piscine which seems to go on forever!
5. Les Jardins Saint-Martin
Les Jardins Saint-Martin is an expression of the French Riviera's remarkable history, from times long ago. It was created by Henri Tomasi de Poncins when he purchased a parcel of land near Monaco to build his mansion for his family and himself. The Jardin Saint-Martin has been substantially renovated over time but still retains much authenticity with its stunning gardens, fountains, and grand villas that are architectural masterpieces designed both by artisans such as Christian Dior and Marcel Breuer, and world-renowned artists such as Picasso.
Messe à la Cathédrale puis cocktail en présence de la chorale d'U Cantin d'A Roca ce matin dans les jardins Saint-Martin pour célébrer la Saint Roman.#Monaco #SaintRoman #traditions #patrimoine pic.twitter.com/3ffszrug6A

— Mairie de Monaco (@MairieMonaco) August 9, 2018
There are a number of things to do in the garden. There is an amphitheater that visitors love, you can watch birds and listen to them singing from afar; there's also a museum where historical objects dating back thousands of years have been put on display for people who want to take time out from their busy day-to-day lives! The gardens are quite large so be prepared for the amount of walking required – but never fear as there is plenty more besides flowers and plants like fountains, statues, and ponds with exotic fish swimming around!
6. Fontvieille Park
The Fontvieille Park is a public park in Monaco and one of the largest parks in Europe. It was built on land which had previously been an olive plantation but it now covers over 76 hectares (190 acres). The main gate is located at Avenue de Verdun, with two other gates situated across from each other at Avenue des Cygnes and Place d'Armes.
---
Bestseller Cupholder Bottles
---
#Monaco #ilovemonaco #park #photovolatique #flower #jardin #Fontvieille #solar #energy #curious #object @jtgrandtour pic.twitter.com/VpJr8c86eb

— Joseph Trinchiero (@jtgrandtour) March 29, 2017
The park has many notable buildings including Louis XIV's Maison du Roi or King's House, Hôtel Hermitage designed by Ange-Jacques Gabriel as well as numerous fountains that dot the area among various monuments to cultural figures like Maurice Ravel and Albert Camus who have lived there.
7. Princess Grace Rose Garden
The Princess Grace Rose Garden is the botanical garden of Monaco. The park has been rated as one of Europe's Top 100 gardens and it covers an area of nearly 8 acres. It's about a 30-minute walk from La Condamine metro station on lines 2 and 3 or a 15-minute bus ride from Villefranche-sur-Mer.
Princess Grace Rose Garden in Monaco is blooming now pic.twitter.com/L3dMLe54JK

— VisitMonaco (@VisitMonaco) May 18, 2015
The expansive grounds include more than 5,000 rose bushes – hundreds upon hundreds – each type planted with care by its owner according to their individual needs for color, fragrance, and size; many along winding paths that lead across the lawns among splendid birds songbird houses built into trees.
The gardens are a place people come to walk, enjoy the scenery, or be alone. The beautiful palace grounds and its ornamental canals of water make it an ideal location for weddings as well. There is plenty for visitors to do in Monaco including visiting museums like Musée Albert I or Musée National de la Marine et des Pêches.
The gardens are located at the foot of the Monte Carlo Casino, and are open to the public from 8:30 am to 6:30 pm daily. Admission is free.
8. Larvotto Beach, Monaco
Larvotto Beach is a beach in the south of Monaco, which can be reached by foot or car. The sea appears to have an emerald color due to its composition and the high concentration of seaweed that it accumulates from nearby Mediterranean Sea currents. Larvotto Beach has been nicknamed "the most beautiful beach on Earth".
Larvotto Beach🌊 ~Monaco🇲🇨 pic.twitter.com/W6XfqGR8t6

— ✈️ (@PlvcesVisit) December 23, 2017
Larvotto Beach is home to some of the world's most expensive yachts. The beach also features an aquarium, museums, art galleries as well as various other attractions nearby for people of all ages. You can stroll along Larvotto Beach in peace with your friends or family by taking part in guided tours through this beautiful area offering boutique shopping opportunities galore.
The Larvotto Beach in Monaco is not just a spectacular beach; it's also the perfect spot to enjoy a whale-watching tour. The area has been designated as one of the most important stops along Monaco's Wildlife Pathway and offers visitors year-round opportunities for seeing whales of all shapes and sizes. Each day at this secluded stretch on Monte Carlo Bay you'll be able to watch humpbacks breach or spy-hopping feeders being followed by orcas – what could be more exciting?
9. Quay Jean Charles Rey
In Monaco, the Quay Jean Charles Rey is a long building in the Old Town of Monaco. It houses various shops and offices on its ground floor, as well as housing part of the national public library for decades.
The quay itself has been an important transport hub for centuries with warehouses whose goods were assembled at their docks before being shipped out through port facilities nearby. The quayside area was heavily damaged during World War II when it served briefly to shield civilians from German shelling by lying across one arm of Porte de France.
Monaco Harbor offers a variety of entertainment and activities for visitors, including shopping at the boutiques in town. One can also take a cruise on one of Monaco's luxurious yachts or enjoy some bird watching from the scenic harbor shoreline.
Monaco Harbor is also home to the Monaco Yacht Club, a private club for members of the royal family and other prominent figures. The club's facilities include a restaurant, bar, tennis courts, and a swimming pool.
10. Collection de Voitures de S.A.S. le Prince de Monaco
Collection de Voitures de S.A.S le Prince Monaco is a car and motorcycle collection that uses a modern design with historical references in an effort to create the ultimate automotive experience for connoisseurs of luxury vehicles.
Best Things to do in Monaco 11-20
11. Monaco Naval Museum
The Monaco Naval Museum is a museum that brings together the history of maritime military forces in one place for visitors to explore. It was founded by Prince Albert I and includes two large exhibition halls as well as an outdoor site, which features exhibits from all periods of naval history on display alongside objects from international collections. The Monaco Naval Museum focuses its attention primarily on local naval activities and also showcases foreign endeavors such as those conducted by Spanish galleons or British Royal Navy ships during World War II.
Exhibition on Navy and Aviation in World Conflicts of the 20th Century @ The Naval Museum in Monaco pic.twitter.com/u4MOTaCgZw

— VisitMonaco (@VisitMonaco) March 1, 2016
The Monaco Naval Museum is a museum about the naval history of Monaco. The museum also showcases other aspects of maritime life as well, such as shipbuilding and marine conservation. It features a range of exhibits that give visitors insight into the everyday lives on board ships or in port at different periods throughout history, including artifacts from ancient times to contemporary period pieces like sailboats and submarines.
12. Nouveau Musée National de Monaco
Nouveau Musée National de Monaco is a new museum in Monaco. It houses an impressive collection of modern and contemporary art from the 20th century to the present day, as well as digital technologies used by artists like Marcel Duchamp and Andy Warhol. The building itself has become one-of-a-kind for having been designed according to three principles: Energy Efficiency, Environmental Sustainability, and Social Responsibility towards the community.
Nouveau Musée National de Monaco hosts an exhibition dedicated to the work of Fausto Melotti http://t.co/dbc5SAI476 pic.twitter.com/NaK6QB70xJ

— Aesthetica Magazine (@AestheticaMag) October 3, 2015
The museum is located in the old town of Monaco, on the site of the former Casino de Monte-Carlo. It is a modern building with a glass facade and a green roof. The museum is open daily from 10 am to 6 pm.
The museum has been designed by architect Jean Nouvel, who also designed the Louvre Abu Dhabi and the Musée du Quai Branly in Paris. The building was constructed by architect Jean Nouvel, who also designed the Louvre Abu Dhabi and the Musée du Quai Branly in Paris.
It has all types of art from around the world. You can find paintings by Picasso to ancient Greek sculptures; these are some examples of what you might find inside this new national museum!
13. Musée Oceanographique Monaco
Musée Oceanographique Monaco is a public museum of oceanography located in the principality of Monaco. The museum features exhibitions on marine life and natural history, including an aquarium that focuses on sharks, small reptiles, mollusks, and crustaceans.
Journée mondiale de l'océan : une exposition immersive au Musée Océanographique de Monaco
➡️ https://t.co/0Q6sFBinWo pic.twitter.com/duslItszjk

— France Bleu Azur (@francebleuazur) June 8, 2022
Museum houses many exhibits and scientific data about oceanography. They have more than 60 million artifacts that span over 10,000 years. The museum has three floors offering visitors to explore everything from sharks and marine life through interactive displays on climate change or an exhibit with examples of ancient harpoons found in America's Arctic Circle to learn how our ancestors went sea-hunting for food as we do today. There are also permanent exhibitions dedicated entirely to whale bones displayed under glass inside one of the building's walls!
Besides all this amazingness though, Musée Oceanographique Monaco will not disappoint you when it comes time for refreshments either: they offer exclusive tastes like their seafood menu that changes daily depending on what is fresh at the market or their ice cream made by some famous chefs around town!
So eat your heart out because if you're hungry visit them during lunchtime where there are plenty of options available such as burgers served up with fries topped off with housemade sauces or salads dressed beautifully just right away while avoiding those lines later into the day when people start coming back home after work.
14. Some Other Museums in Monaco
Musée de la Marine et d'Histoire Naturelle de Monaco
The Musée de la Marine et d'Histoire Naturelle de Monaco is a museum of natural history located in the Principality of Monaco. The museum features exhibits on marine life and natural history, including an aquarium that focuses on sharks, small reptiles, mollusks, and crustaceans.
Musée National des Beaux-Arts de Monaco
The Musée National des Beaux-Arts de Monaco is a national art museum located in the principality of Monaco. The museum features exhibits of art from around the world from ancient times to the present day.
Musee de la Chasse et de la Nature
This museum is dedicated to the hunting and nature of the Principality. It has a large collection of hunting weapons, tools, and other items that are used for hunting. There are also many animals on display including lions, tigers, bears, deer, rabbits, foxes, wolves, and more.
Musee de l'Eau et des Eaux Courantes
This museum is dedicated to water conservation in Monaco. It has a large collection of water-related items such as fountains made by famous artists such as Jean-Baptiste Greuze, Claude Monet, and others.
Musee de la Mer
This museum is dedicated to the sea and marine life in Monaco. It has a large collection of marine-related items such as shells, coral, fish, and other items that are used for fishing. There are also many animals on display including dolphins, whales, sharks, turtles, and more.
Musee de la Vieille Ville
This museum is dedicated to the history of Monaco's old town. It has a large collection of artifacts from the old town including paintings by artists such as Jean-Baptiste Greuze and Jean-Honoré Fragonard. There are also many animals on display including horses, donkeys, dogs, cats, and more.
15. Jardin Japonais
One of the most beautiful examples of Japanese garden design is the Jardin Japonais Monaco. It has a very short history and was designed by one man, Claude Bergeret de Villeneuve. The ornate gate that leads to this small oasis features three carved dragons acting as guardians for their tiny world.
Throwback to Jardin Japonais, Monte Carlo, Monaco#montecarlo #Monaco pic.twitter.com/hXNnjHrqR7

— Raboosha (@emaratibint) July 7, 2020
There are several things that can be done in Jardin Japonais Monaco. One of them is visiting the Menagerie de la Fontaine, which has carefully preserved and exhibited a range of objects collected from Japan's Otokoyama-en Garden. In addition to learning about Japanese culture through this exhibition, one will also learn more about the gardens and their ornaments made by famous craftsmen at Osanbashi Museum inside Kyozan Temple in Nakameguro Ward near Harajuku Station.
16. Musee de la Chapelle de la Visitation
The Museum of the Visitation Chapel in Monaco is an example of a museum that houses several collections. The main collection, on display at this museum, consists mostly of religious art and relics from various times and places.
The Chapelle de la Visitation was designed to house these sacred treasures by Prince Charles III who built it as he desired his wife to have a place where she could pray privately when they were living there together.
The museum also houses a collection of art and artifacts from the history of Monaco. The collection includes works by artists such as Jean-Baptiste Greuze, Jean-Honoré Fragonard, and Claude Monet.
17. Visit Moneghetti District
Moneghetti District is located in the Principality of Monaco. It stretches from Monte Carlo to Fontvieille and includes districts such as La Condamine, Monte-Carlo, and Menton. This district was founded by Charles III with a surface area of 3 square kilometers (1 sq mi). It became part of the first commune known as "Monaco" comprising all of its present territory except for Roquebrune-Cap Martin which belonged to France, until the early 20th century, later when it became part of Italy following its defeat in World War I.
Moneghetti District of Monaco is a beautiful, picturesque district that has many things to do for tourists. With its high-end shopping and exceptional cuisine, Moneghetti is a must-visit! For those who want to enjoy the best food in town with friends or family, you can be sure that wherever your tastes may lead you there will always be something new waiting for your arrival.
Moneggetti offers plenty of activities such as horse riding at Golf Duca D'Aosta, swimming in the Mediterranean Sea from Europe's most luxurious residential property "Casa de Campo", or doing some rock climbing on Monte Carlo's famous cliffs. Despite being one of France's smallest districts it hosts spectacular architecture including vast curved stairways leading up into Saint Nicholas Cathedral – home to Monaco's crown jewels – The Three Mary Crown Jewels: A gold crown encrusted with diamonds; an emerald cross set in rubies and sapphires; and finally two strands each composed around 100 pearls.
18. Explore Old Town
The history and rich culture of old town Monaco offers a variety of activities for visitors. One can go on an enchanting tour through the narrow, cobblestone streets to learn about past events or enjoy a guided walking tour with one-on-one insight from your guide.
The Old Town has always been known as Europe's most expensive shopping district since it was established by French King Louis IX who became a European monarch when he took over Genoese trading posts along the coast around this time. The city is also home to many museums such as Prince Albert I Gallery which features paintings made by famed artist Prince Albert I himself; the Museum of Fine Arts featuring collections including Van Dyck, Goya, and Titian works; Lyon Antique Market where you'll find ancient artifacts like Egyptian mummy masks dating back thousands of years ago that have never left their original country before being sold at fair prices.
19. Formula One Monaco Grand Prix
The Monaco Grand Prix is an annual auto race held in the Principality of Monaco, typically on a street circuit. The name of this event reflects its location and history; it is one of the "Formula One" races from which most events take place worldwide.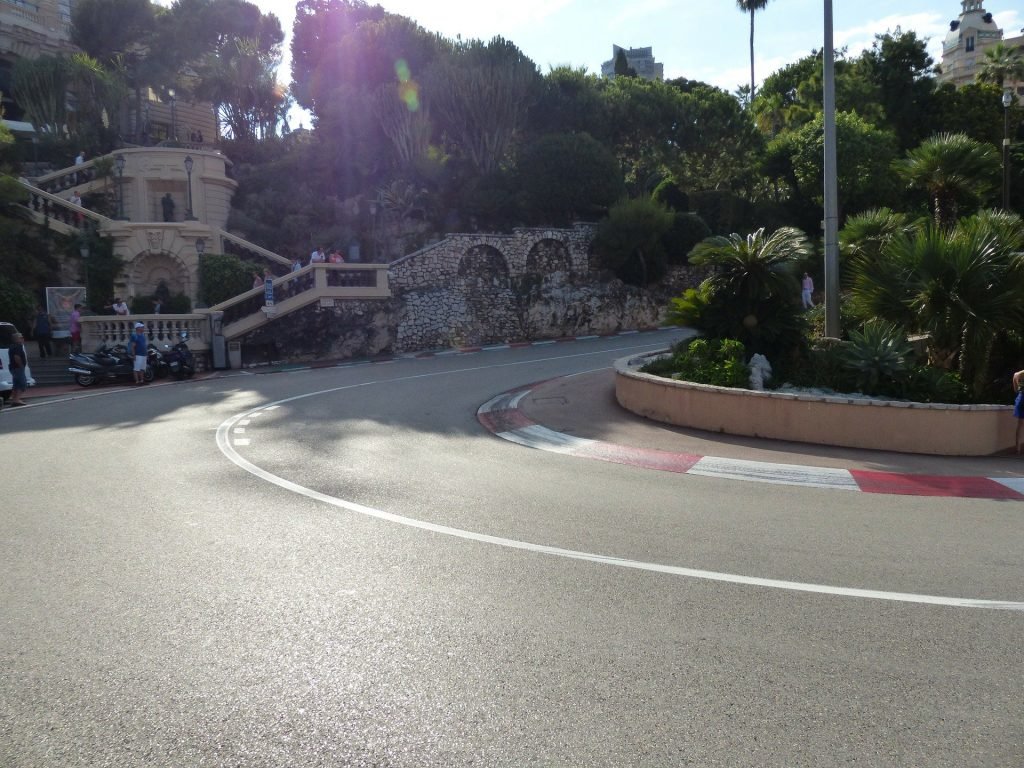 It was first run as a non-championship motorcycle race, before switching to automobile racing beginning – interrupted by World War II before it resumed again. The event was first held on the public streets of Monaco and has been held at the Circuit de Monaco every year since. The current circuit is located on the harbor front of Monte Carlo.
20. Other Sports and Events in Monaco
Monaco Open
The Monaco Open is a tennis tournament played on outdoor red clay courts. It is currently part of the ATP World Tour 250 series and is played annually in Monte Carlo, Monaco. It has been held at Monte Carlo Country Club.
Monaco Masters
The Monte-Carlo Masters (commonly known as "Masters 1000" or "1000 Montreux") is an annual men's tennis tournament played on outdoor red clay courts at the Monte Carlo Country Club in Monte Carlo, Monaco. It is part of the ATP World Tour Masters 1000 and is played from February to May. The tournament was earlier known as the Monte Carlo Open and later it became a round of the Grand Prix tennis circuit.
Louis II Stadium Monaco
The Louis II Stadium is a stadium in Monaco, France. It was built for the Mediterranean Games and has a capacity of 20,000. The stadium is primarily used as the home ground of AS Monaco football club – which also owns its own training facilities located nearby on Avenue Princesse Grace – but can be rented out to third parties if required.
Best Things to do in Monaco 21 and beyond
21. Outdoor Theater at Fort Antoine Monaco
This is a beautiful theater located in the city of Monaco. It was built on top of an ancient fort that overlooks both the Mediterranean Sea and Saint Nicholas Bay. The scenic view from this outdoor theater is quite remarkable, with its proximity to these two bodies of water providing spectacular views for guests who visit during sunset hours or even at night when nature's light show fills up the sky.
Fort Antoine, built by the Order of Saint John, is a real military fortification. It was also used as an army barracks earlier, and now it has become fully art-oriented with galleries dedicated to contemporary artists such as Lucien Smith or Eric Benet who have exhibited here throughout the year.
22. Opéra de Monte-Carlo (Salle Garnier)
The world-renowned opera house is home to the Monte Carlo Opera Festival. It hosts performances of operas and ballets from every conceivable period, style, and culture. The company has been able to establish a unique repertoire that includes works by Verdi, Puccini, and Wagner among others as well as contemporary composers such as Philip Glass or Krzysztof Penderecki.
23. Dine at Michelin-Starred Restaurants in Monaco
There are a few Michelin-starred restaurants in Monaco. If you're inclined on spending some extra money for a meal in a premium setting, check out some of these places in Monaco.
Elsa for Mediterranean Cuisine | Manon Fleury
This 1 Michelin star restaurant is famous for its 100% organic cuisine and zero waste. They only serve fish that have been caught in the wild, and primarily use local produce. The food is delicious, healthy, and aromatic. The interior of this restaurant has been designed by India Mahdavi herself – the design looks quite elegant.
Monte-Carlo Beach, avenue Princesse-Grace, Roquebrune-Cap-Martin, Monaco, 98000, France
Le Blue Bay for Creative Cuisine | Marcel Ravin
This 1 Michelin star restaurant is modern and elegant and has a beautiful terrace overlooking the sea. The food menu offered here is non-traditional and can be considered modern and creative.
40 avenue Princesse-Grace, Monaco, 98000, France
Yoshi for Japanese Cuisine | Takeo Yamazaki
The 1 Michelin star restaurant of the Hotel Métropole offers premium quality Japanese food. You can treat yourself to some delicious sushi, soups, and maki here.
4 avenue de la Madone, Monaco, 98000, France
La Table d'Antonio Salvatore au Rampoldi for Italian Cuisine | Antonio Salvatore
Set in a cozy environment with just five tables in a former cigar lounge, this 1 Michelin star restaurant offers great quality Italian food, crafted creatively by the chef.
3 avenue des Spélugues, Monaco, 98000, France
Le Louis XV – Alain Ducasse à l'Hôtel de Paris for Mediterranean Cuisine | Alain Ducasse
This 3 Michelin star restaurant offers great modern-Mediterranean food that simply speaks to your soul. A must-visit restaurant if you are willing to spend a few extra dollars for a meal.
Place du Casino, Monaco, 98000, France
Yannick Alléno à l'Hôtel Hermitage Monte-Carlo for Modern Cuisine | Yannick Alléno
The terrace of this 1 Michelin star restaurant boasts an amazing Mediterranean garden that has citrus fruits, olive trees, and jasmine, sending a message to diners that the chef is truly committed to high-quality, local, and fresh produce.
Square Beaumarchais, Monaco, 98000, France
24. Do Some Shopping in Monaco
Shopping in Monaco is a must. Shopping at the Principality of Monaco can be done either online or offline, but it's best to do some shopping while on vacation there. There are numerous boutiques and shops that offer international brands such as Dior, Hermes, etc., with prices set by the exchange rate for foreign currencies.
Doing some shopping in Monte Carlo will help you explore this small principality rich with culture and history; landmarks like Palace Square where many famous people have lived throughout history including Oscar Wilde.
Out of the list of the Best Things To Do in Monaco, you can pick and choose which ones you want to cover depending on your preferences and how much time you have available on hand. We'd recommend doing all of them!
Read also:
---
Note: The hours of operation, ticket prices, and admission criteria of museums, parks, etc. may change from time to time. For the most updated information, we recommend checking the official website of the attraction directly prior to your planned visit.
Blog Categories: Asia, Africa, Europe, USA, Australia & New Zealand, France, Germany, India, Italy, Spain, Sports, Switzerland, Travel Tips, UK, Products
More From The Blog
---