---
This article has been reviewed by Laura and Sumeet, travel enthusiasts who have travelled to 40+ countries (follow on Youtube youtube.com/@Ciao.Namaste). Should you have any inquiries, please do not hesitate to contact at contact@exploremonde.com
---
MS Dhoni is more than just a player. He is an emotion for the cricket fans in India. Some dislike him, some love him to no end, but everyone has witnessed the man lift trophies for the team against all odds. As a tribute to this legendary jersey number 7 of cricket, we have compiled a list of MS DHONI facts and quotes on MS Dhoni.
MS Dhoni Facts
MS Dhoni's name was recommended for captaincy by none other than the legend Sachin Tendulkar.
MS is a Lieutenant Colonel in the Indian territorial army, he is the second cricketer, after Kapil Dev to receive the honorary title
MS Dhoni's lion mane, in his early years, was inspired by John Abraham's hairstyle.
Dhoni is a dog lover, he owns dogs and is very often seen petting security dogs in and around a cricket stadium too.

Dhoni's famous helicopter shot was inspired by a similar shot played by one of his friends, Santosh Lal.
Dhoni is a devotee and pays regular visits to Deori Temple near Ranchi in Jharkhand, India.
MS loves listening to classical hits of Kishore Kumar
Dhoni used to work as a Train Ticket Examiner before he broke into the world of international cricket.
Dhoni had a Bollywood biopoic made on his life, starring Sushant Singh Rajput.
Dhoni is the only player to win the ICC player of the year award twice.
This might come as a surprise, but MSD has a higher net worth than Sachin Tendulkar – the God of cricket
Dhoni's debut match against Bangladesh in 2004 wasn't very memorable for him as he got run out without scoring a run or facing a ball.
Dhoni has scored more than 10,000 runs in One Day International matches, with a batting average of more than 50. This is remarkable achievement for a middle / lower-middle order batsman.
Captain Fantastic, MSD, is the only captain to win the T20 World Cup, the ICC Champions Trophy, and the Cricket World Cup.
As a captain Dhoni has played 331 ODI matches and won more than 100 of those games.
Dhoni, aka Mahi, co-owns a racing team named 'Mahi Racing Team India'.
The team competed in 2013 but then went out of existence due to budget reasons next year.
Best Quotes on MS Dhoni
Starting off with the God of Cricket himself – Sachin Tendulkar's Quote on MS Dhoni.
"Dhoni Is The Best Captain I Have Played Under"

– Sachin Tendulkar
We listen when The Wall speaks
"He is a great leader by example. Someone whom I have always admired for his ability to remain balanced and have the sense of equanimity about his captaincy"

– Rahul Dravid
From one World Cup winning captain to another
"Dhoni Is My Hero. We talk a lot about Sachin Tendulkar, Virender Sehwag, But this boy has as much talent as anyone in the game"

– Kapil Dev
Coach know best!
"I Would Go To War With Dhoni By My Side."

– Gary Kirsten
MS Dhoni has managed to win admiration from his predecessor
"As Far As One-Day Cricket Is Concerned, Dhoni Is One Of The Greatest Captains Of All Times"

– Saurav Ganguly
MS has admirers in the rival team camps as well
"I will pay to watch MS Dhoni Bat. Dhoni is not the next Gilchrist. He's the first MS Dhoni."

– Adam Gilchrist
"You just can't bowl spin to MS Dhoni in the death overs. He is simply the best in the world."

– Alastair Cook
"I am learning the ropes of captaincy from MS Dhoni"

– DJ Bravo
"​The coolest man in World Cricket, MS Dhoni delivers when it most matters!"

– Michael Vaughan
"One inch here and there and a guy like Dhoni could take you apart. He is a great finisher, he is cool and calm and backs himself. He is a strong character."

– Mahela Jayawardene
"MS Dhoni is the best finisher right now in world cricket. I look up to him and try to learn."

– David Miller
Commentators' analysis
"If Dhoni plays till the end, one thing is for sure..He will make his team Win."

– Harsha Bhogle
"Dhoni is one of the finest leaders in the game in the last years and is at par with the likes of Imran Khan, Mark Taylor & Arjuna Ranatunga."

– Ian Chappel
"Need a six in a pressure situation? Call MS Dhoni."

– Ramiz Raza
"If 15 Runs Are Needed Off The Last 6 Balls, Pressure Is On The Bowler & Not On MS Dhoni"

– Ian Bishop
"When you compare the icons of the game, you have Sunil Gavaskar, Kapil Dev, Sachin Tendulkar and Dhoni in the same bracket."

– Ravi Shastri
"When I die the last thing I want to see is the six that Dhoni hit in the 2011 World Cup final."

– Sunil Gavaskar
"In this game, we have seen great Captains that lead from the front & win on the big stage, seen tough Test batsmen, seen excellent keepers, seen great finishers, but one man doing all of this? Unlikely to see that again. There won't be another Dhoni."

– Sanjay Manjrekar
Admiration transcends the cricket boundary line
"I Pray That A Tennis Player Should Emerge From Ranchi As MS Dhoni Emerged For Cricket"

– Sania Mirza
MS Dhoni's teammates on him
"​If you want to learn batting, bat with MS Dhoni."

– Ravindra Jadeja
"He knows exactly what he wants to do in the middle… always calm and composed. He allows himself to make those tough decisions on the field. For me, he will always be my captain."

– Virat Kohli
"If Dhoni tells me to jump from the 24th floor, I'd readily do it."

– Ishant Sharma
"A man who gave hope to every small-town cricketer looking to start their careers. To choose Independence Day for his final goodbye speaks volumes about MS Dhoni."

– Mohammad Kaif
"​I thought my career was over in my first game till Mahi bhai came to the rescue."

– Hardik Pandya
"You'll always be my captain"

– Virat Kohli
Quotes on MS Dhoni from IPL team owners
"I would love to have MS Dhoni in KKR."

– Shah Rukh Khan
"I hate it when Dhoni plays for CSK. I want him to play for RR."

– Raj Kundra
"Unfortunately for us, Dhoni is in CSK. I would love to see him play for my IPL team (Kings XI Punjab)."

– Preity Zinta
"We (Royal Challengers Bangalore) tried our best to buy Dhoni during IPL 1 but unfortunately failed to do so."

– Vijay Mallya
Quotes on MS Dhoni from Australian World Cup Winning captains
"If I am supposed to select a team Sachin will be the opener and Dhoni will be the captain"

– Steve Waugh
"He (MS Dhoni) has done a pretty good job for the team, Leading a team to such a triumph just after taking over as captain is a great achievement"

– Ricky Ponting
"Dhoni played really well. He is a class player. And his statistics show that. He is a very good striker of the ball and you saw that in the last over with that six that he hit off Clint McKay."

– Michael Clarke
"Strike Rate of 90+, Average of 50+… Stats show that MS Dhoni is the best finisher of this world."

– Michael Clarke
Quotes on MS Dhoni from the fast and furious!
"Dhoni has the respect of all other playing nations. I've found him to be a really strong leader"

– Glenn McGrath
"He has evolved as a leader, not just as a cricketer. In my opinion, if you see his records, he is definitely the best captain India ever had"

– Wasim Akram
"He is a very smart man and intelligent captain and manages his resources perfectly. India is blessed to have someone as level-headed as him at the helm"

– Shoaib Akhtar
What are your favorite quotes on MS Dhoni?
Best MS Dhoni Moments and Performances

When Chips were Down at 29/5, Skipper chipped in 113 not-out to save face against Pakistan (Chennai, 2012)
This MS Dhoni inning makes it to the list of best performances despite being in a losing cause
MS Dhoni scored 113 not out against a fierce Pakistan bowling attack that had reduced the Indian side to 29/5. Coming to the rescue was the Indian skipper who scored a century with 7 fours and 4 sixes at a strike rate of 90.
With the fighting batting from Dhoni, India could manage to put 227/6 on the board in 50 overs. MS was given the man of the match award for his batting. Pakistan chased it rather comfortably and they finished 228/4 in 48.1 overs.
Dhoni's first spark: scored 148 vs Pakistan (Visakhapatnam, 2005)
An incredible man of the match performance from the young gun in 2005. MS Dhoni hit 15 fours, 4 sixes, to score 148 at a strike rate of 120 to power India to 356 at Vizag. Pakistan put up a fight, but could only score 298 and were all out.
The Indian wicketkeeper-batsman with a lion mane had announced his arrival on the world stage.
When MS Dhoni scored 183 not-out vs Sri Lanka, (Jaipur, 2005)
183 is a special number in Indian history. Sourav Ganguly scored 183 against Sri Lanka in the 1999 World Cup and later went on to become the team captain. MS scored 183 against Sri Lanka at Jaipur in 2005 and later went on to become the Indian captain. Surprisingly, Virat Kohli also scored 183 vs Pakistan at Dhaka in 2012 and later went to become the team captain.
In the Jaipur match, MS hit 15 fours and 10 sixes to score a mammoth 183 at a strike rate of 126. What makes it even more special is that Sri Lanka had batted first and put on a score of 298/4 and India were able to chase it down with 23 balls to spare. India finished at 303/4 in 46.1 overs. Dhoni hit a six to finish the game.
Dhoni was awarded the Man of the Match award for his performance.
When the (former) Pakistan President praised Dhoni's hairstyle after MS scored 72 not out (Lahore, 2006)
Pakistan had put up a high score of 288/8 in 50 overs. MS Dhoni and Yuvraj Singh made sure to see India cross the finish line. MS scored 72 runs hitting 13 fours and (surprisingly) 0 sixes at a strike rate of 157. Alongside Dhoni, Yuvraj Singh scored 79 and remained not out to help India score 292/5 in 47.4 overs.
Dhoni's stellar performances won the heart of many cricket fans, and the then President of Pakistan also made a comment (responding to a placard in the stadium asking Dhoni to cut his hair) that Dhoni looks good in his long hair and he should keep it that way.
An 88 to build the innings vs Sri Lanka (Brisbane, 2008)
This one came in a match against Sri Lanka that ended up being a no-result game. Dhoni hit 5 fours and 1 six to score 88 runs at a strike rate of 93 to propel India to 267/4. What makes the innings special is that India were 83/4 at one stage and required some serious rebuilding, to which Dhoni obliged.
84 not-out vs New Zealand in a rain curtailed match (Napier, 2009)
In a Napier ODI match in 2009, Dhoni scored 84 runs at a strike rate of 94. India went to score 273/4 in 38 overs (match cut short due to rain). New Zealand could manage 162/9 in 28 overs and lost by 53 runs (D/L method).
Dhoni was given the Man of the Match award for his performance. Had the match been played for full 50 overs a side, MS might have gotten to a 100+ score.
---
Bestseller GoPro Selfie Sticks
---
A strong 124 vs Australia (Nagpur, 2009)
Another Man of the Match knock by MS Dhoni. This time at the receiving end were the Aussies. Dhoni hit 9 fours, 3 sixes to score 124 runs at a strike rate of 116. India were able to put 354/7 on the board.
Australia came out to chase in the second innings but could only manage 255 before getting bowled all out in 48.3 overs,
Dhoni's 107 in losing cause vs Sri Lanka (Nagpur, 2009)
A century in losing cause against Sri Lanka. MS scored 107 at a strike rate of 96 to help India score 301/7 in the first innings. Sri Lanka were able to chase it down with 5 balls to spare.
When Dhoni hit a 112 meter six in last over to clinch victory against Australia (Adelaide, 2012)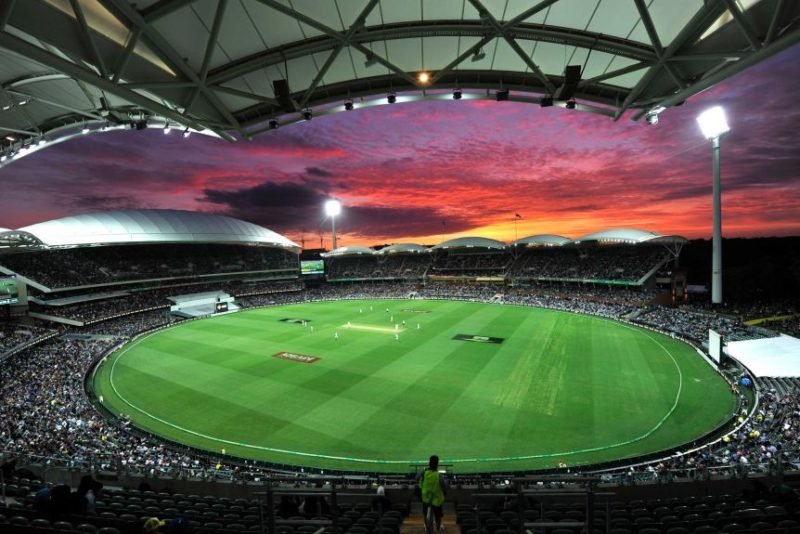 Chasing Australia's 269/8, India started the game well. Gautam Gambhir scored 92 and laid a solid foundation for the chase. Later, as the game progressed, things got a little tricky, and India were stuck requiring 13 off the final over.
Ashwin was facing the bowler Clint McKay. The first ball was a dot, and Ashwin managed to get a single on the second ball and rotate the strike to get Dhoni to face the remaining few balls. With 12 runs required off 4 balls, MSD managed to smoke a length delivery to the long on boundary. The six went a long long way and was officially recorded at 112 meters.
---
Bestseller Copper Water Bottles
---
A no-ball (+ 2 runs) followed, and then a triple on the next delivery helped seal the deal for India with 2 balls to spare. India scored 270/6 in 49.4 overs.
The Last Man Standing Scored 45 not out in Celkon Cup Finals vs Sri Lanka (Port of Spain, Trinidad, 2013)
In the Celkon Cup finals held at Port of Spain in the West Indies, Sri Lanka scored 201 before getting all out. What seemed like an easy chase, turned into a thriller. At one stage India were 167/8 and further slipped to a precarious 182/9. Dhoni, the ice-cool finisher held his nerves and backed himself to finish the game.
Trying to protect the batsman at the other end, Dhoni started running out of scoring opportunities. At last, India needed 15 in the last over. Dhoni scored a brilliant 6, 4, and 6 to wrap up the game in style and lift the trophy and the Man of the Match award.
Way to go Skipper!
Captain's knock of 139 not-out to rebuild India's innings vs Australia (Mohali, 2013)
Reeling at 76/4 India needed some serious rebuilding to challenge the Australian cricket team. MS Dhoni scored an undefeated 139 at a strike rate of 115 to guide India to 303/9.
---
Bestseller Cupholder Bottles
---
Later it proved futile as the Aussies were able to chase it down with 3 balls to spare. A great inning nonetheless from the Indian skipper.
A fiery 134 and strong partnership with Yuvraj against the English side (Cuttack, 2017)
The romance of Yuvraj Singh – MS Dhoni partnership was rekindled at Cuttack in 2017 when the duo helped propel India to a total of 381/6 while batting first against England.
MS Dhoni scored 134 runs at a strike rate of 110 hitting 10 fours and 3 sixes. His partner in crime, Yuvraj Singh, scored 150 runs and was later adjudged the Man of the Match.
England chased well but could manage only 366/8 in 50 overs.
A solid 92 not out against the Proteas to level the series (Indore, 2015)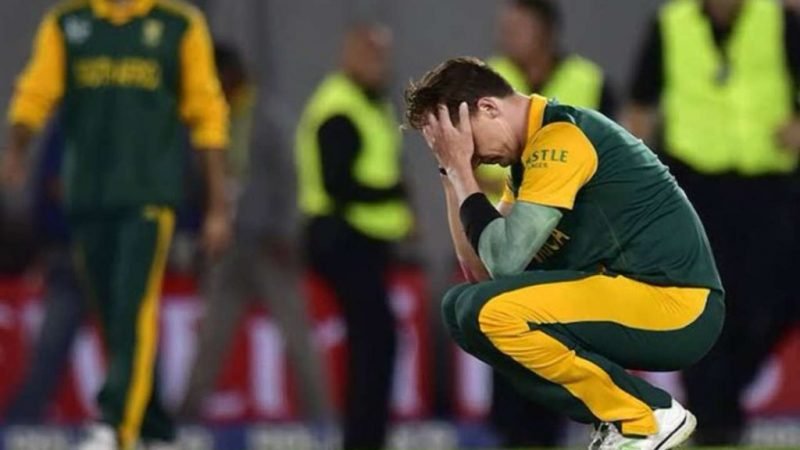 Dhoni's 92 was critical in a not-so-high total of 247/9 vs South Africa at Indore in 2015. MS hit 7 fours and 4 sixes en-route his 92 at a strike of 107.
The Proteas were wrapped up for 225 in 43.4 overs and India won the match rather easily. Dhoni was given the Man of the Match award for his performance.
Cometh the World Cup Final, Cometh the Champion with his 91 not out against Sri Lanka (Mumbai, 2011)
Alright, alright, alright.
We know. You were wondering where is this performance on the list. So, here we go.
April 2, 2011.
The Cricket World Cup 2011 final match at Wankhede stadium in Mumbai, India.
Sri Lanka bat first and put on a very competitive total of 274/6 in 50 overs. Mahela Jayawardene was sublime and scored a century with sheer class. 'Score a century in a world cup final, and you've won the game', they said.
Chasing a target in a pressure game is never easy. The world cup final in front of your home crowd is the epitome of pressure.
India, looking to blast away the opposition with their batting prowess, open with Sachin and Sehwag.
0/1 – Sehwag gone.
Review taken, but umpire's decision prevails.
Sachin plays a couple of amazing shots but soon follows Sehwag to the pavilion. Malinga runs and screams for joy and is the only voice heard in a jam-packed Wankhede stadium.
India are 31/2.
Gautam Gambhir holds on to his nerves of steel and slowly starts building a partnership with a young Virat Kohli. The Delhi duo chips away at the runs required slowly and take the team score to 114 when Virat gets dismissed.
Against the trend in the World Cup, MS Dhoni comes in at number 5, ahead of Yuvraj Singh to neutralize the threat of Muralidharan.
A rock-solid Gambhir continues to calm the nerves of the fans while Dhoni starts settling in. Gambhir goes on to score 97 before throwing his wicket away. Dhoni keeps on going and ends up scoring 91 runs off 79 balls at a strike rate of 115. Every run weighed in gold.
Dhoni hit 8 fours and 2 sixes – one of which finished the game. That Dhoni six is a shot to remember for years to come.
Dhoni lifted the Man of the Match trophy as well as the World Cup for the team.
Thank you, skipper, for the amazing moments for the fans.
---
Note: The hours of operation, ticket prices, and admission criteria of museums, parks, etc. may change from time to time. For the most updated information, we recommend checking the official website of the attraction directly prior to your planned visit.
Blog Categories: Asia, Africa, Europe, USA, Australia & New Zealand, France, Germany, India, Italy, Spain, Sports, Switzerland, Travel Tips, UK, Products
More From The Blog
---