Football is more than just a sport. It is a culture, a phenomenon, a religion that is followed by millions of people all around the world and Cristiano Ronaldo is arguably one of the most revered stars of the game in this era. We have compiled a list of amazing Cristiano Ronaldo facts, quotes, and the most memorable football moments of Cristiano Ronaldo.
19 Amazing Cristiano Ronaldo Facts
1. Cristiano Ronaldo was named after the former US President Ronald Regan.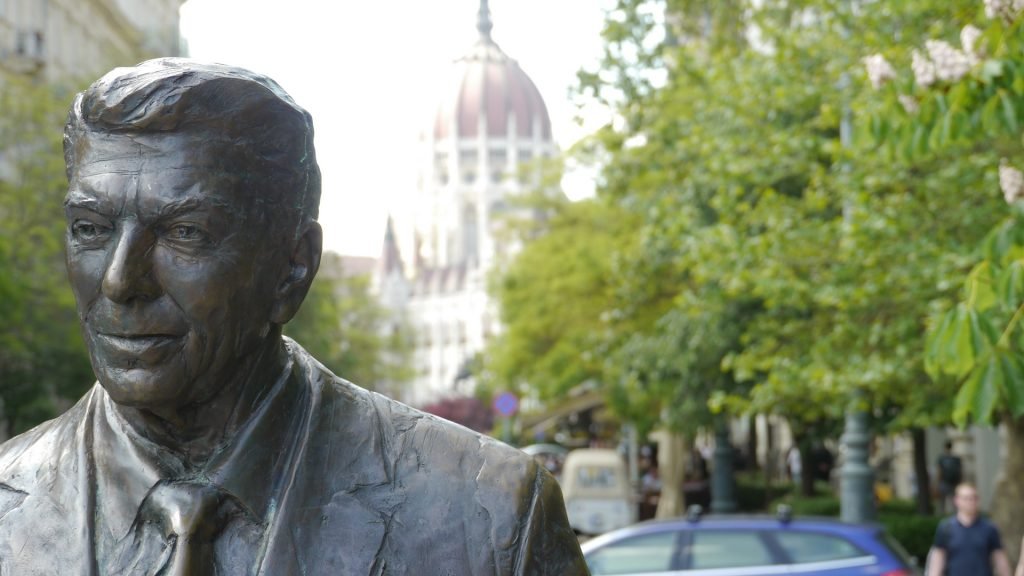 2. Ronaldo had a humble upbringing.
His mother worked hard to provide for the family – herself, Ronaldo's father, and Ronaldo's three siblings.
3. Ronaldo's nicknames were 'Little Bee' and 'Crybaby'.
Apparently, Ronaldo used to start crying when things didn't go his way in the game. Ronaldo also was quick in his game and stung the opposition like a bee. Many would agree that not much has changed as there are very few that can match the emotions, skills, and competitiveness of the champion player.
4. Ronaldo's admission in a football academy came as a result of one of his friend (Albert Fantrau) giving up his spot.
He simply believed Ronaldo deserved the spot more than him.
4. Ronaldo has a heart of gold.
He donated blood regularly, and that explains why he doesn't have any tattoos on his body, whereas almost all the famous stars have them.
5. Ronaldo's life and career is part of course for sociology students at a university in Canada.
6. Ronaldo worships his body and works out regularly.
Reports emerged that Ronaldo does 3000 crunches a day, but he himself has denied it.
7. Ronaldo has won the prestigious Balon d'Or awards 5 times, one less than Lionel Messi.
8. Ronaldo makes $109 million a year (according to Forbes, 2019), that is more than $2 million a week, yes A WEEK.
9. There is a Ronaldo museum in Funchal, Portugal. You can do a CR7 museum tour for about $46.
10. Ronaldo has more than 180 million followers on Instagram, and more than 120 million followers on Facebook, and almost 80 million followers on Twitter.
11. Ronaldo once made a comment that people who don't like him are jealous of his looks and talent.
12. Apart from donating blood, Ronaldo also makes contributions for other charitable causes such as fight against HIV, malaria, and obesity.
13. Ronaldo once threw a chair at his school teacher, and got expelled.
At this point, his mother thought it would be better to let Ronaldo channel his energy toward football rather than make trouble at school. Serendipity?
14. Ronaldo was diagnosed with a racing heart condition, he was treated with laser surgery and soon recovered to be able to play football again.
15. Ronaldo's jersey number 7 was decided by Sir Alex Ferguson when Ronaldo joined Manchester United.
Sir Alex wanted Ronaldo to fill in the boots of predecessors such as David Beckham.
16. Ronaldo's mother, Maria, was a fan of Real Madrid.
Maybe that caused Ronaldo's move to Madrid?
17. Almost 80,000 fans came to Santiago Bernabeu to welcome Ronaldo when he first moved to Madrid.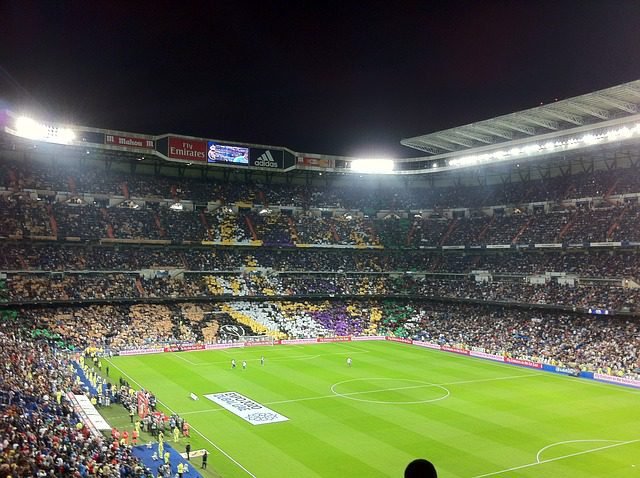 18. Ronaldo won the first Puskas award for a goal against FC Porto in the year 2009.
19. Ronaldo is a great poker player too!
---
Best Quotes on Cristiano Ronaldo: What Other Legends Said About Ronaldo
"Cristiano is a goals machine. He is an incredible player. He is like Zidane, there will never be another Ronaldo."

– Jose Mourinho
"When Ronaldo gets the ball, you can just leave him to it while he beats player after player."

– Ryan Giggs
"There are some things Ronaldo can do with a football that makes me touch my head and wonder how on earth he did it."

– Luis Figo
"Ronaldo does things I have never seen from any other player and it really is marvelous to watch. It takes a great player to grab the bull by the horns and make things happen, but he has done it repeatedly."

– Sir Bobby Charlton
"Cristiano Ronaldo is better than George Best and Denis Law, who were two brilliant and great players in the history of United."

– Johan Cruyff
There have been a few players described as the new George Best over the years, but this is the first time it's been a compliment to me."

– George Best
"He has magic in his boots.

– Eusebio
Lionel Messi, the other GOAT of same era, has nice things to say about Ronaldo
"Ronaldo is always there scoring goals in all the games and taking part in his club and national side. He has been doing that for many years and whether he is at his peak or a bit below it makes no difference."

– Lionel Messi
"Cristiano Ronaldo is a great player who has many qualities. He excels every year, which is why he is one of the best in the world"

– Leo Messi
"Cristiano Ronaldo is priceless"

– Florentino Perez
"For me he is the best player in the world. A machine. Incomparable. "

– Fernando Torres
"He makes the most difficult plays look easy. "

– Henrik Larsson
"Ronaldo is a world star in soccer like Michael Jordan was in basketball … They have both been blessed with a genius that has never been seen before."

– Carlos Queiroz
Word from Sir Alex, Jose Mourinho, Ancelotti
"Cristiano is unique for his talent and professionalism – he is also extraordinarily consistent. He is an outstanding professional. He's committed to the team and the club, he doesn't talk much, but he is a leader."

– Carlo Ancelotti
"My children did not see Pele and they know who he is. In 40 years, the children will know who Cristiano is."

– Mourinho
"We've had some great players at this club in my 20 years, but he's up with the best."

– Sir Alex Ferguson
"He's 6'2″, brave as a lion, strong as an ox, quick as lightning. If he was good looking you'd say he has everything!"

– Paul Jewell
"He's a gift from heaven, he is truly a gift from heaven. Whatever he touches turns to gold."

– Alan Parry
"In the time I've been playing with Ronnie, the one thing I've noticed about him is that he can't walk past his reflection without admiring it, even if we're about to play a game of soccer."

– Wayne Rooney
"I have never played against anybody like that in my life and I was pleased to be taken off."

– English defender Robbie Ryan
"He might be the greatest athlete in the sport, but he's a big baby. If things are going well he's great, but when things are going badly it's the ref's fault, it's his teammates' fault."

– Hollywood actor Viggo Mortensen
"Ronaldo is a phenomenon, a number one, a barbarian footballer."

– Di Stefano
Some Real Madrid Teammates on Ronaldo
"At the moment, there is no better player than Cristiano. He was one of those who looked out for me at first, he's a really nice guy."

– Toni Kroos
"Cristiano is a striker like we've never seen before."

– Sergio Ramos
"It's a great honor for me to play with him, you just have to pass him the ball and he does the rest."

– Marcelo
Pele and Maradona, the legends from another era share thoughts on Cristiano
"There is no doubt about his quality as a footballer, I think that today there can be no doubt that Cristiano Ronaldo is the best player in the world, the best scorer and the best forward."

– Pele
"Cristiano is part of football heritage, he's one of those players who, practically on his own, can put a team in a final."

– Maradona
Zinedine Zidane on Ronaldo
"Cristiano is from another galaxy, he knows he's going to score. He's different and special."

– Zinedine Zidane
"When you play with Ronaldo on your team, you are already 1-0 up."

– Zinedine Zidane
---
Cristiano Ronaldo's Most Memorable Football Moments and Games
Whether in a park with friends or a stadium with supporters, the love and passion people have for this sport is prolific. The community for this game transcends boundaries of race, nationality, age, gender, etc., and has been growing steadily since the inception of the game.
Football has adapted many forms and variations during its development period, but the closest resemblance to modern football can be traced back to the 19th century where rules and regulations started to take shape. However, as the sport started to gain popularity and recognition the talent within the players was being noticed. Each season would bring out an exceptional player who would be considered an icon of the game.
With the names changing over the years, one name has stuck around for quite some time. Cristiano Ronaldo is a man who has football blood coursing through his veins from day one. His presence has helped teams change the complete outcome of a game, a true force to be reckoned with.
Cristiano Ronaldo's career has witnessed some of the most unforgettable moments in football history, and below are 15 of his greatest performances.
15 Unforgettable Cristiano Ronaldo moments and performances
1. Manchester United vs Porto
This individual performance was during the 2009 UEFA champions league the second leg of the quarter-final. Manchester was behind on points required for the qualification and the pressure of the moment was looming over every player. But out of the mist came a roaring goal from almost the 40-yard line delivered by the man in red. This goal solidified their position in the semi-finals, the match ended with a score of 1-0 after Manchester exhibited a brick wall-like defense against Porto.
2. Sweden vs Portugal
The game of football has seen many clashes between the titans, and this was no less. The 2014 World Cup qualifiers had Ronaldo's Portugal and Zlatan's Sweden battle against each other. Both the teams' unparalleled willingness to qualify was evident throughout the game. A 50th-minute goal by Rolando was quickly shunned down by 2 consecutive goals by Zlatan, but Sweden's defense was no match for the sheer power that Rolando bought. A goal at the 77th and 79th minute left the team of Sweden in shambles.
---
Bestseller GoPro Selfie Sticks
---
3. Juventus vs Atletico Madrid
Hat tricks are not something that eludes Rolando. The same can be said during the Champions League match of 2019. A desperate comeback was required by Juventus to secure their place in the knockout stages. Rolando's first goal in the first half and 2 more goals in the second half changed the tone of the game.
4. Real Madrid Vs Espanyol
This match saw yet another hat trick going into Ronaldo's profile. The La-Liga houses some of the best teams and the best players, the league match of 2016 saw some great performance by the team. Even with a 3 goal head start, Ronaldo's impeccable skill and agility landed the team with 3 more goals to conclude the game with a 6-0 victory.
5. Real Madrid Vs Barcelona
The El Classico (Real Madrid vs Barcelona) is a match that fans all around the world would not miss and when the best teams of La Liga are battling it out, nobody would. Barcelona at the time was still a powerhouse and Real Madrid was coming to grips, the Copa Del Rey final of 2008 gave us an immense fight. The match ended in a draw, but a header from Ronaldo in the extra time was a show stopper, that established a place for Real Madrid.
6. Sporting CP vs Manchester United
This moment could mark off as one of the most important moments for Ronaldo and probably the football community. During a friendly match between Portugal's Sporting CP and United in 2008, the then United manager Sir Alex Ferguson witnessed an outstanding play by an 18-year-old kid. The team wasn't hesitant to sign the talent and the rest is history.
7. The Second Half Comeback Against Tottenham Hotspurs
The historic 5-2 win for Manchester United was fortified only after being behind by 2 goals in the first half against a resilient Tottenham Hot Spurs team. When all hope was lost, the critical partnership of Cristiano Ronaldo and Wayne Rooney helped the Red Devils to secure a spectacular win.
---
Bestseller Copper Water Bottles
---
8. Champions League 2008 Finals vs Chelsea
The quick feet and spectacular shooting power of Ronaldo helped Manchester United to bag first half lead in the Champions League final in 2008. The 2007-2008 season is where Cristiano emerged as the world's greatest footballer and his performance in the finals cemented his position.
9. La Decima With Real Madrid
Cristiano Ronaldo's entry to Real Madrid got rid of the dry spell they were under. The Spanish club's desire towards La Decima was majorly bought closer by Ronaldo, before that 12 years, Real Madrid had gone without a European Trophy. In the neck to neck match of the final Champions league 2014 match between Real Madrid and Atletico, Rolando's final penalty gave Real Madrid its coveted 10th Trophy.
10. Real Madrid vs Juventus
You know you are a true legend when the supporters of the opponent team applaud you. During the 2018 Champions League quarter-finals against Juventus, something like this happened. The second goal by Ronaldo was an overhead kick straight into the goal box. This goal was applauded by Juventus supporters with a standing ovation and it is also engraved as one of Ronald's most memorable goals and also ours.
11. The World Cup Wink
Ronaldo might be a skilled player but at the same time, he also portrays a cheeky personality towards players. During the 2006 World cup, England and Portugal were battling heading on for a goal. But after Wayne Rooney stamped on one of the Portugal player's legs, a heated discussion broke out for a red card towards him and Ronaldo's seemed to have fueled the fire. When Rooney was walking off the field, Ronaldo gave him a wink, this infamous wink has been engraved in stone for years to come. But Rooney did say that this has strengthened their bond in Manchester United.
12. Towering Header vs Sampdoria
During a Serie A match between Juventus against Sampdoria in 2019, the final goal from Ronaldo sealed the deal for Juve with a 2-1 victory. However, it is not the goal itself but how the goal was delivered that has made it an unforgettable moment for the player. Cristiano Ronaldo managed to evade a tough defense and finish it with a gravity-defying leap heading the ball straight into the net.
---
Bestseller Cupholder Bottles
---
13. FWA and PFA
The performance exhibited by Rolando is never forgotten in the fields. During his time in the English Premier League, the extraordinary talent showcased by him resulted in great recognition. Rolando received the Player of the year award for the year 2006-07 and the Football Writers Association award for the year 2007-09. Only a player like Cristiano can bag awards in two continuous years.
14. Ballon d'Or
Imagine being 23 years old and accepting the most prestigious award in football would be a dream. In 2008 Ronaldo received the Ballon d'Or award for his star performance in the previous years. He later went on to secure another 4 Ballon d'Or for his performance with Real Madrid, taking his tally to 5 Ballon d'Or.
15. Portuguese Honor
The Grand Officer of the Order of Prince Henry is an honorary knighthood bestowed by the country. The ceremony is conducted on Lisbon's presidential palace. Cristiano Ronaldo was given this honor in Jan 2014 and that too just a month after he had received the Fifa Ballon d'Or award for the year 2013. Talk about a trophy shelf.
Cristiano Ronaldo's career is filled with moments that a single article can't encompass them all. Like every footballer, even Ronaldo's life is filled with negatives and positives, but the negatives are always kept at the door before entering the stadium.
Cristiano Ronaldo, a Portuguese by birth, a footballer by fate, and a legend by choice. Truly worthy of Jersey Number 7.
---
Note: The hours of operation, ticket prices, and admission criteria of museums, parks, etc. may change from time to time. For the most updated information, we recommend checking the official website of the attraction directly prior to your planned visit.
Blog Categories: Asia, Africa, Europe, USA, Australia & New Zealand, France, Germany, India, Italy, Spain, Sports, Switzerland, Travel Tips, UK, Products
More From The Blog
---