Bako trail in Sarawak is the perfect trailer for the rich biodiversity found on the entire island of Borneo. It consists of more than 5 types of vegetation. It is said that Bako national park has every kind of vegetation that one can find in Borneo.
Bako national park is known as home to 275 proboscis monkeys. These are endangered species and can only be spotted on a few trekking trails in Bako national park.
Bako also has a diverse range of fauna as well as a coastline with tiny bays, coves, and beaches. Visitors to Bako, unlike some national parks, are nearly certain to witness animals.
In short, Bako has everything you asked for! From limestone caves, and magnificent beaches to trekking trails, and rare flora and fauna.
Bako's wildlife is less timid than its isolated forest counterparts since they are so used to human visitors, so you will have plenty of opportunities to view and photograph them up close. The insect-eating pitcher plants that have been known to consume small animals may be seen along the sandy walkways. If you remain longer at the park to explore more and maybe accompany the park guides on their night walks, you have a decent opportunity of witnessing more of Bako's biodiversity.
Bako national park genuinely offers a great variety of natural beauty. If you want to know Borneo's flora and fauna in one place, then Bako is the one!
Here are a few things you would want to know before you visit this Bako trail in Sarawak:
1. Multifarious Vegetation at Bako Trail in Sarawak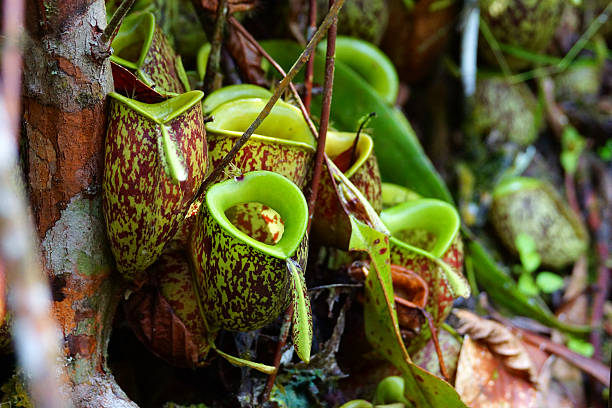 Bako has a huge range of plant species and vegetation kinds, which add to the park's natural beauty. Visitors to Bako can view up to a whopping 25 different varieties of plants from seven different ecosystems. You can explore this vegetation while on treks. You can get to see all of the vegetation here at Bako Trail in Sarawak, which is found in Borneo.
These vegetations are so unique in nature that you can easily distinguish them from one another. Surprising carnivorous plants, such as pitcher plants, sundews, and bladderworts, may be found around every corner.
The seven ecosystems found in the Bako trail in Sarawak-
Beach Vegetation
Cliff Vegetation
Kerangas or Heath Forest
Mangrove Forest
mixed Dipterocarp Forest
Padang or Grasslands Vegetation
Peat Swamp Forest.
2. Diverse Fauna at Bako Trail in Sarawak
Bako National Park is the best place to watch the wildlife of Borneo. An overnight stay will bring countless opportunities for spotting and photo-capturing wildlife in the park.
If you go in small groups, walk slowly, be as quiet as possible, and listen for noises and activities in the forest, you can spot animals on the walks. Being a responsible traveler will pay you off here.
Best time to visit Bako trail in Sarawak to spot wildlife
When the animals are most engaged in their activities, shortly after dawn and just before nightfall, are the ideal times to watch wildlife at Bako.
Here you will find fearless long-tailed macaques, silvered leaf monkeys, common water monitors, plantain squirrels, wild boar, and mouse deer.
Bornean Bearded Pig is the biggest mammal found on the Bako trail in Sarawak. Their appearance is extremely unique and they are very easy to recognize. They can easily be found in the park HQ area.
---
Bestseller GoPro Selfie Sticks
Sale
Bestseller No. 1
Bestseller No. 2
---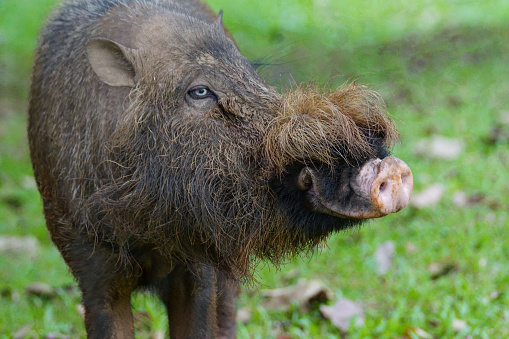 The silvered leaf monkey, sometimes known as the silvered langur, is a peaceful and appealing species. Adults have silver-grey fur with a spiky crest on their heads, while newborns have brilliant orange fur.
On the contrary, macaques are the fearless animals on the entire earth. They can create a real nuisance at your forest stay so, watch out! Never offer any food, keep your bags closed, and carry smaller backpacks that are easy to carry and control.
Reptiles in Bako National Park
Bako is home to a wide variety of lizards. The common water monitor is the biggest, with an olive green color and a length of 2 meters.
Young monitors have a green background with yellow specks, making them easier to notice. They have exceptional swimming abilities and can stay submerged for long periods of time. Monitors are scavengers who eat carrion and live prey on occasion.
The small, brownish grey, Skink or sun lizard, is also found in the park. The Green Crested Lizard, which may be seen throughout the park, is generally brilliant green but can change color if startled. Occasionally, flying lizards can be spotted as well.
---
Bestseller Copper Water Bottles
Bestseller No. 1
Bestseller No. 2
---
They are frequently seen foraging for food leftovers around the hotel area or the boat jetty; you can find their footmarks near the beach area also.
The vivid color, pencil-thin body, and long snout of the Grass Green Whip snake make it easy to see. The upper body of the Paradise Tree Snake is black with green dots, while the underside is yellowy-green with red markings.
The Wagler's Pit Viper, which, like all Pit Vipers, has a board, flat, triangular head, is the only deadly snake that is infrequently encountered.
Proboscis Monkeys at Bako National Park
Endangered species of proboscis monkeys are only found in Borneo and on Bako trails in Sarawak. Bako national park is home to more than 150 proboscis monkeys.
The male has a strange appearance, with a wide pendulous snout and a massive potbelly, and weighs more than 20 kg. Both the male and female have reddish-brown hair, grey limbs, and a white tail. They are generally arboreal (tree-dwelling), wandering in small groups through the forest or mangroves, and eating on young leaves, shoots, sour fruits, and seeds.
---
Bestseller Cupholder Bottles
Bestseller No. 1
Bestseller No. 2
---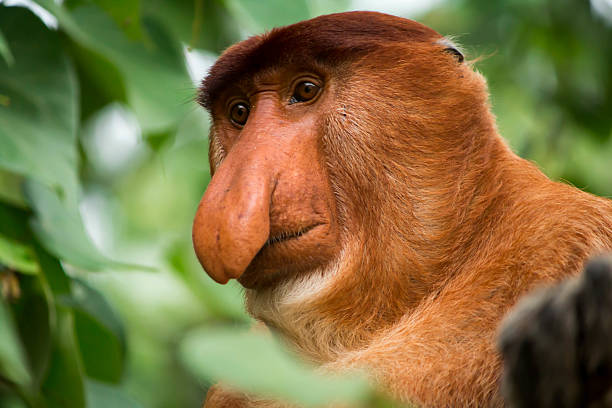 In the early morning and in the quiet, you can get an opportunity to spot proboscis monkeys. The best routes for observing the proboscis are Telok Delima and Telok Paku.
The Oriental Small-clawed Otter and the Hairy-Nosed Otter are the other two varieties of animals that you can observe in Bako national park. They spend most of their time in the water, eating fish, frogs, and other tiny creatures. At Sungai Assam, Oriental small-clawed otters may be observed swimming in the river or running through the mud in search of food. Early in the morning, hairy-nosed otters can be found in the mangroves of Telok Assam.
Nocturnals of Bako National park:
The flying lemur, pangolin, mouse deer, various bats, tarsier, crickets, frogs, owls, slow loris, and palm civet. These creatures can be spotted at the night, hence the overnight stay is preferred by tourists here. Night walking is a popular activity around here.
At the beach, you may see crabs, prawns, anemones, starfish, annelid worms, and young shrimp in the small water bodies.
Birdwatching at Bako National Park:
There are about 150 species documented here. Although many of these may be found at the restrooms, you must hike the trails to fully experience Bako's birdlife. Telok Assam's mangroves are a good spot to start. Binoculars are recommended for dedicated bird watchers.
In Kuching, you can obtain a bird-watching guide in Borneo that can help you spot birds and get knowledge about them.
Tinies of Bako:
Small creatures such as mudskippers and crabs, particularly sky-blue fiddler crabs and shell-dwelling hermit crabs, can be found in rock pools and mangroves. Bako has its fair share of insects as well.
3. Trekking Opportunities at Bako Trail in Sarawak
Bako National park offers an extensive range of trekking opportunities. There are 18 color-coded trekking trails that offer easy to moderate level treks that can take around 1 hour to 8 hours.
Trekkers get so many options to choose from expeditions. They can go for multiple small trails, one longer trail, or overnight camping or night walks.
In each trail, the experience of a variety of vegetation is promised. On many trails, you may visit more than two vegetations. For example, a short and reasonably easy walk that runs through beach and cliff vegetation near the park headquarters; and Telok Delima, which passes through dipterocarp woodland and ends at a mangrove region.
Swamp forest trail in Bako National Park, #Sarawak @SarawakTravel #SY5Chat pic.twitter.com/aQev61S1fI

— Beej 🇮🇳🌳🦩🐘🎸 (@bijoyv) June 7, 2016
Before heading out on the route, make sure you have enough water, snacks, and insect repellant. The finest trails for seeing the proboscis are Telok Delima and Telok Paku. Proboscis monkeys may be seen in the mangroves of Telok Assam.
Trail
Distance
One Way From HQ
Tanjung Sapi
0.5 km
30 mins (0.8 km)
Telok Paku
0.8 km
1 hr (1.2 km)
Ulu Assam
0.8 km
1 1/4 hrs (1.4 km)
Telok Delima
0.25 km
45 mins (1 km)
Telok Pandan Besar
0.75 km
1 hr (1.75 km)
Telok Pandan Kecil
1.5 km
1 1/2 hrs (2.5 km)
Serait
1.25 km
1 1/2 hrs (2.2 km)
Lintang (loop)
5.25 km
3 1/2 hrs return
Tajor
2.75 km
2 1/2 hrs (3.5 km)
Tanjung Rhu
1.8 km
2 1/2 hrs (4.2 km)
Bukit Keruing
2.25 km
3 1/2 hrs (5.5 km)
Bukit Keruing
2.25 km
3 1/2 hrs (5.5 km)
Paya Jelutong
0.2 km
3 1/2 hrs (5.7 km)
Bukit Gondol
2 km
4 1/2 hrs (7.7 km)
Ulu Serait
2.75 km
3 hrs (4.8 km)
Telok Sibur
0.8 km
3 1/2 hrs (5.3 km)
Telok Limau
5.75 km
7 hrs (10 km)
Telok Kruin
1.5 km
7 1/4 hrs (10.5 km)
Tanjung Sapi– Tanjung Sapi is a point in Sarawak with a 14-meter elevation. Tanjung Sapi is a small village near Teluk Delima and Teluk Asam.
Telok Paku– It takes roughly an hour to walk through the cliff forest to a small hidden beach. Early morning and late afternoon are prime times to see Proboscis monkeys. Slowly creep through the canopy, keeping as quiet as possible, and Watch for weird gasps or motions.
Ulu Assam– This trail Travels through swamp vegetation and a flat stretch where proboscis monkeys are occasionally spotted. The route steepens after the 'Beware of the Bess' sign, and you'll have to cling to tree roots to preserve your footing. The spectacular views of Bako's coastline await you at the summit.
Telok Delima– If you want to spot proboscis monkeys, Telok Delima is the place for you. It is the best trail out of all Bako trails in Sarawak. It is only 45 minutes from the park's headquarters. You're in the ideal proboscis habitat as the Lintang route bears right and climbs a little hill. Keep an ear out for weird grunting noises or the crash of foliage.
Telok Pandan Kecil & Telok Pandan Besar– One of most popular Bako trail in sarawak is Telok Pandan Kecil. It climbs the wooded hills above Telok Assam to a plateau covered in scrub vegetation, then continues along a sandy route flanked with carnivorous pitcher plants to a clifftop with spectacular views of the quiet bay below and the famed sea stack just off coastlines.
A 10-minute descent through cliff vegetation leads to one of the park's top beaches. The Telok Pandan Besar trek comes to a conclusion on a cliff with views of the beach below.
Serait– It's not very much trekked and is relatively isolated. It's a good place to see some of Bako's jungle giants.
Lintang– This trail takes around 3-4 hours to complete and is one of the most popular Bako trails in Sarawak. This passes through almost every vegetation found in Bako national park. You can spot proboscis monkeys in the section between the Ulu Assam and Serait junctions. Do not miss the magnificent view from the viewpoint of Bukit Tambi.
Tajor– The Tajor route winds through scrub and Padang flora before ending in a steep descent to a little beach. There are several open sections along the path that may be quite hot in the summer. As a result, take steps to avoid the sweltering heat.
You may also cool down by swimming at the Tajor waterfall.
The waterfall is tiny (and best when there has been a lot of rain), but it has a lovely rainforest setting and a little plunge pool. The waterfall is around two and a half hours away from the park headquarters.
Tanjung Rhu– This walk departs from the main trail and winds across an open area to the rocky Rhu peninsula and a tiny headland with wave-cut platforms and rock pools. This trail takes around 45 minutes to complete from the Tajor intersection.
Ulu Serait– The Lintang trail and the Bukit Gondol hill trek are connected by this trail. It runs through the scrub, Padang vegetation, and swamp forest deep into the park. It requires approximately 1.5 hours to walk from the Lintang intersection to the bottom of Bukit Gondola.
Bukit Gondol– Bukit gondol is the highest point in Bako trail in Sarawak. Excellent views of Pulau Lakei and Muara Tebas may very well be had from the summit of the hill.
Bukit Gondol make me hots🔥😅 pic.twitter.com/BopCHYzsvX

— ➿ (@zul_narani) October 11, 2020
Paya Jelutong– This is a short trek that reaches Bukit Gondol. Even though it is a short walk, it provides access to a freshwater marsh forest. Jelutong, a softwood used to make pencils, is the most prevalent species in the region.
Bukit Keruing– This route runs from Bukit Gondol to Tajor and goes through some massive rainforest giants. It follows the contours of Bukit Keruing, Bako's second-highest peak. It takes an hour and a half to get from Paya Jelutong to the Tajor Waterfall.
Telok Sibur– This trek takes 3-4 hours one way from HQ. After a 45-minute descent, a trek through the mangroves, and a river crossing, you'll arrive at Bako's longest beach.
Telok Limau– This is the longest trail out of all Bako trails in Sarawak. It takes around 7-8 hours to reach. You'll pass through lush rainforest, scrubland, and swamp forest, as well as cross small creeks and ascend a few mountainous areas that provide panoramic views of the whole Muara Tebas peninsula. You can camp there to rest overnight or just book a boat for your return journey.
Telok Keruin– It is very far from the HQ and hence it is rarely used by the trekkers. It's often done as a side trip from Telok Limau. The first phase is a 15-20 minute ascent through the forest until you reach a scrub section from Telok Limau. After that, you must hike for another 25 minutes to reach the Telok Keruin route. The Bukit Keruin outlook, a tiny rock pool, the Muara Tebas vantage point, and the Tanjung Keruin and Tanjung Po views are all accessible via four short side routes. The trail's final stretch is a steep fall into a mangrove forest.
Pulau Lakei– it's a small island with a white-sand seashore. Your boatman can help you plan trips to the island. A little distance from the shore is some intriguing rock drawings.
4. Water Bodies and Coastline at Bako National Park
Bako's coastline is a joy, with little bays, high cliffs, and sandy beaches. Bako's signature, the rock structure known as a sea stack, can be seen from the beach near Teluk Pandan Kecil. It has been sculpted by the waves for hundreds of years. Lakei Island is an excellent spot to visit if you want to appreciate the peace and quiet of nature.
Bako as well offers some nice white sand beaches where you may relax in between forest treks. The beaches are all flanked by limestone and sandstone cliffs.
At these beaches, you may also witness a spectacular sunset with a view of mountains and changing sky hues.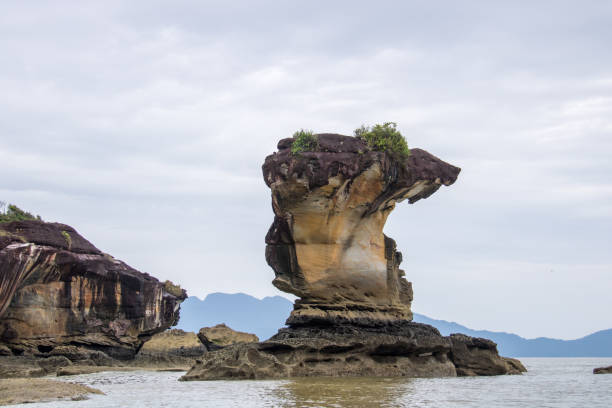 5. Accommodation at Bako National Park in Sarawak
There are 5 types of jungle lodge room types and a hostel available for backpackers and families, groups provided with basic amenities.
A single bed in a hostel room will cost you Ringgit Malaysia 10 and an entire room with 4 dorm beds will cost you RM 40.
The cost of lodge rooms starts from RM 50 to RM 225.
At the park's Registration Counter, all overnight visitors must also provide their physical passports.
6. How to Get to Bako National Park?
Bako village is a 45-minute (37-kilometer) trip from Kuching (Kampung Bako).
You may want to take the bus from Kuching to Bako National Park, which would take around 45 minutes to an hour. You may also take a minivan from the same location as the bus, but it will take you less time to get to the park if you take the minivan.
Once you reach there, you are supposed to take a boat ride of 30 minutes or so, to park HQ.
Nearest Airport: Kuching Airport (29 km from the Bako national park)
7. Entrance Fees for Bako Trail in Sarawak
Bako National park entrance: RM 10
Boat Ride to park HQ: RM 47 (one way)
In a Nutshell,
Bako is one of Southeast Asia's smallest national parks, although it has nearly every type of Borneo plant. The proboscis monkey, the big-nosed, pot-bellied comic of the jungle, is unquestionably the star of Bako National Park. However, the park's supporting cast includes long-tailed macaque monkeys, silvered leaf monkeys, monitor lizards, squirrels, and flying lemurs. They're all set against a beautiful backdrop of a dizzying variety of plant and animal life.
The grandeur of Sarawak's Bako Trail may be discovered in only one day. But what's the rush? Staying overnight in one of the park's luxury cabins with power from the main grid and purified water ensures you see the entire ensemble of animal personalities. A cafeteria is also available, with a range of foods and beverages. Visitors may browse through information on the park's resources in an explanation center. An education center is a facility dedicated to the conduct of environmental or conservation education activities by school groups or other organizations.
Read more: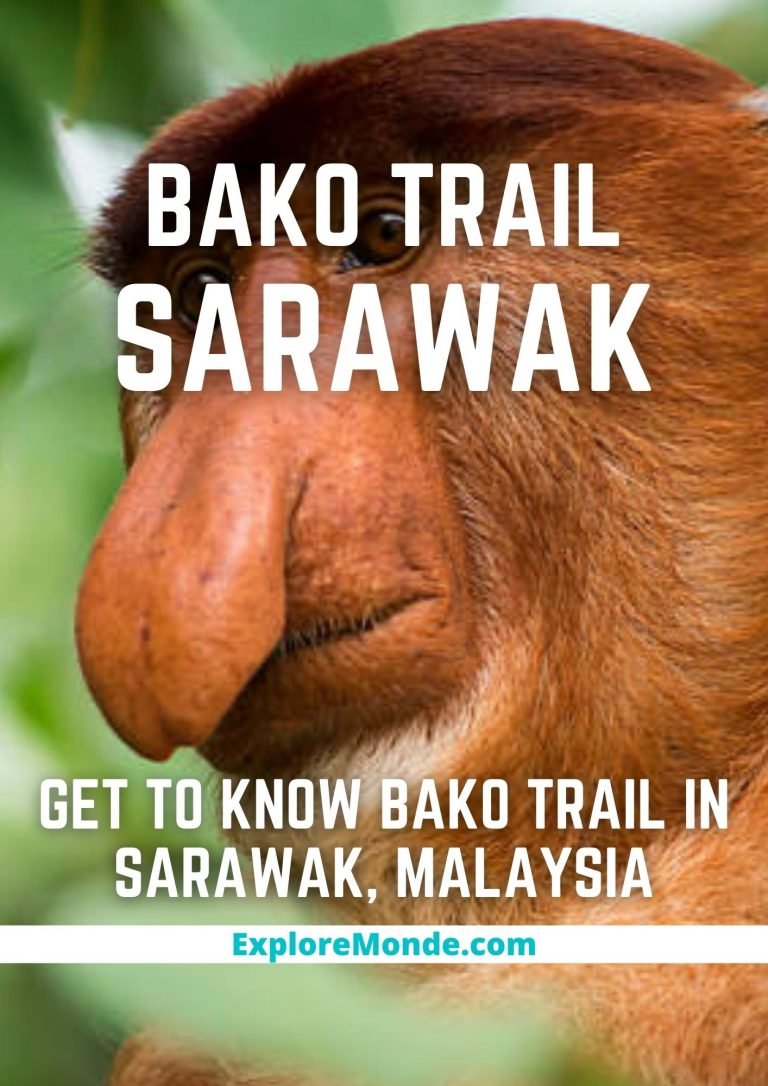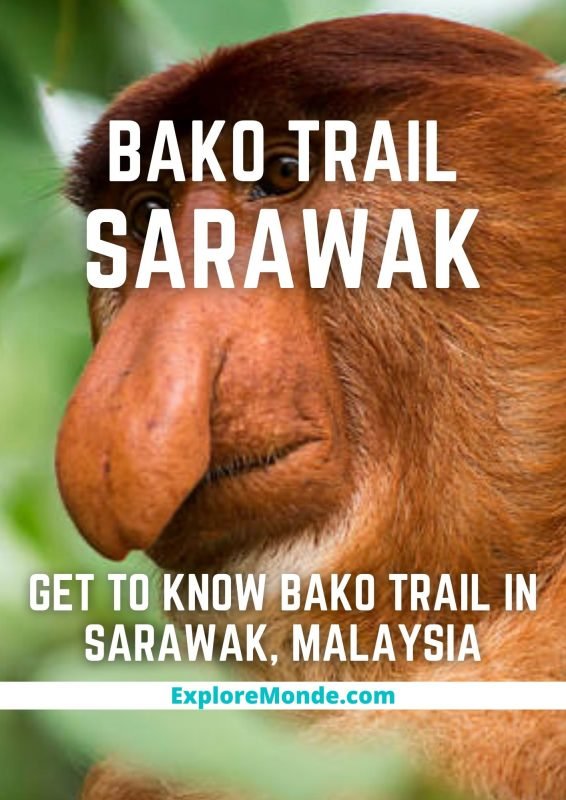 ---
Note: The hours of operation, ticket prices, and admission criteria of museums, parks, etc. may change from time to time. For the most updated information, we recommend checking the official website of the attraction directly prior to your planned visit.
Categories: Asia | Africa | Europe | USA | Australia & New Zealand | France | Germany | India | Italy | Spain | Sports | Switzerland | Travel Tips | UK | Products | Download AI Trip Planner App
---