---
This article has been reviewed by Laura and Sumeet, travel enthusiasts who have travelled to 40+ countries (follow on Youtube youtube.com/@Ciao.Namaste). Should you have any inquiries, please do not hesitate to contact at contact@exploremonde.com
---
Barcelona is a beautiful city in Spain. It has many different activities to do while you are there. There's shopping, food, and beautiful scenery while you walk around the city. It also has museums and places of historical value that you can visit such as Gaudi's house and the Roman walls.
Barcelona is a very popular place for tourism, therefore, there are many things to do and see. There are also beaches near the city which adds more diverse activities for tourism like roller coasters and much more. While you walk around the city there are a lot of shops and restaurants to go to.
There are many different types of food you can try while visiting Barcelona. Like Tapas, which are many different dishes all put together so one order is multiple courses. Like olives, mushrooms, calamari, and vegetables. There is also Paella which is a rice dish with many different types of meat and vegetables to choose from. There are many different types of desserts to choose from too like churros which are deep-fried dough rolled in sugar, or Crema Catalana which is a type of custard.
La Sagrada Familia – Gaudi – Beautiful Barcelona where my two sons were born ❤ pic.twitter.com/Yx4MBYCqw1

— Stella B. Jansen (@Stella_Jansen) June 8, 2022
The most popular building in Barcelona is Casa Milà also known as La Pedrera or "The stone quarry". It is one of the most visited attractions in Barcelona. Its name came about because it's actually a multifaceted building so each different angle of the building looks different. It was designed by Antoni Gaudí who is one of Spain's well-known architects. One of his well-known buildings in Barcelona is La Sagrada Família church which was still being built.
This city has many activities to do while you're there. There's a lot of shopping and food to choose from as well as beautiful places to visit. Barcelona is a very popular place so you can visit it while being in a very populated area.
Here's a list of the 27 best things to do in Barcelona, Spain.
Best things to do in Barcelona 1-10
1. Sagrada Familia
Sagrada Familia is a famous Roman Catholic church that is under construction. Construction of this church started in 1882, and it is not expected to be complete until 2026, which is 100 years after the start of construction. The church was designed by Antoni Gaudi and it is considered a UNESCO World Heritage Site.
Gaudi's name is synonymous with architecture in Barcelona since many buildings within the city have been created from his designs. The Sagrada Familia was intended to be a large and important church for the city, and it is considered one of his largest works. The Sagrada Familia is located near other Gaudi buildings such as Casa Milà and Parc Güell.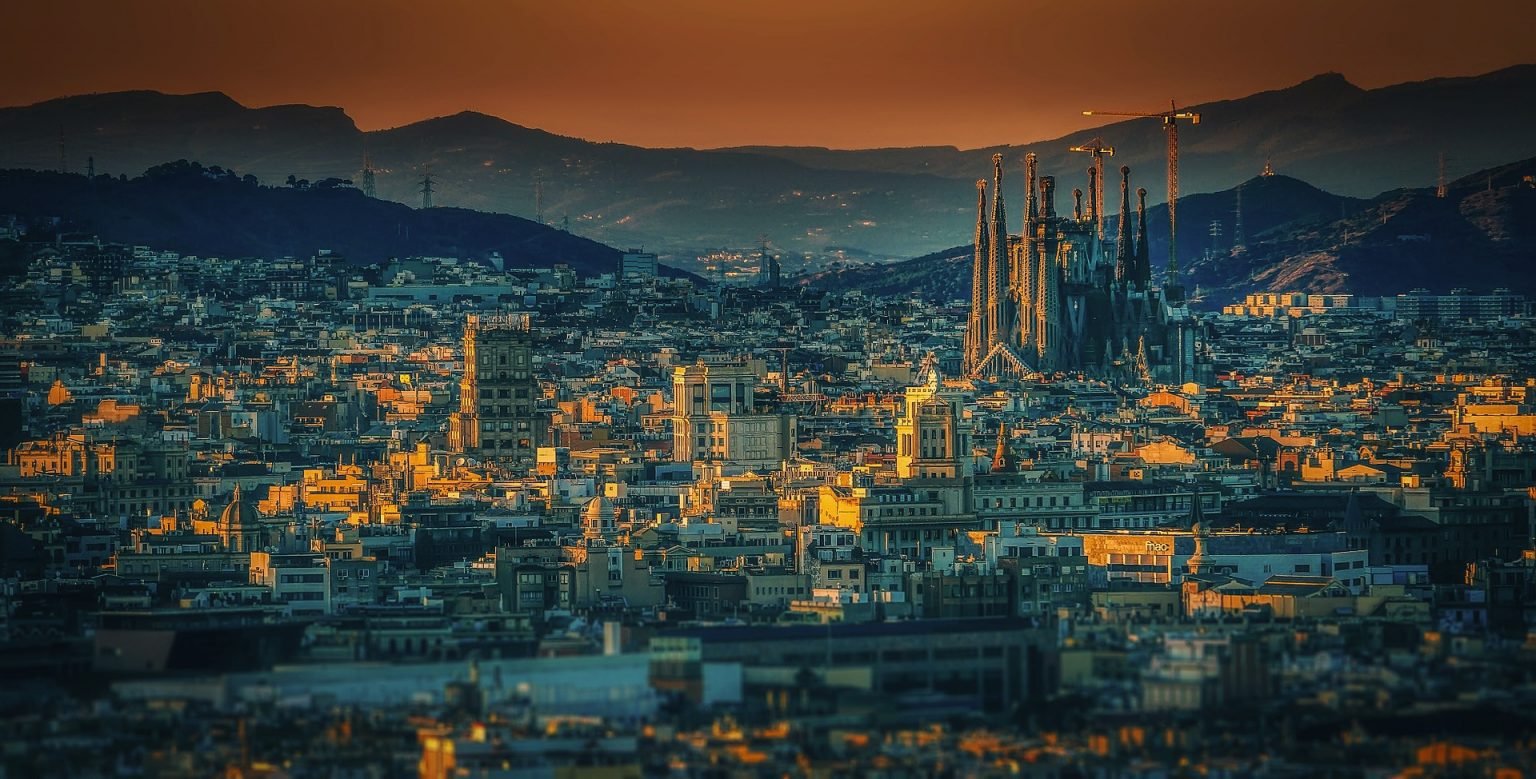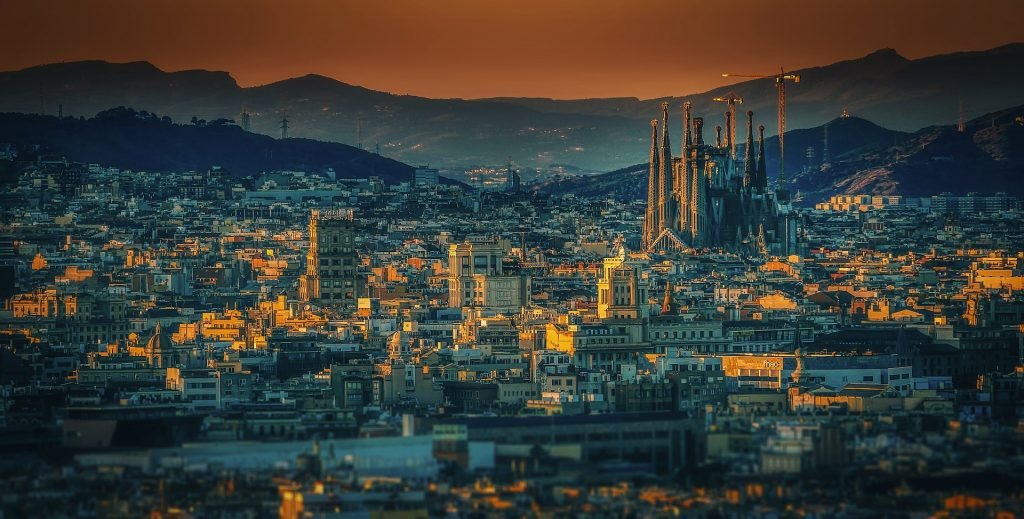 The basilica has six different facades that do not match because they were all completed at different times. It is a Neo-Gothic design that is filled with symbolism and philosophy, which is a common theme for Gaudi. The church has an air of gloominess due to the dark color of its stones. However, there are many areas surrounding the building where visitors can enjoy some sunlight and take in the beauty of the surroundings.
The church is still under construction, but visitors are allowed to view the interior. Construction workers will need to put in many more years of work before the church can be completed according to Gaudi's designs. Even though there is much work left for them to do, they continue working on the project because it has become a symbol that represents Barcelona and its people. This is an impressive achievement considering that it was started in 1882.
The area surrounding Sagrada Familia has evolved into a large attraction for visitors to Barcelona since many people come just to view the church in progress. The spires on the building are one of the most attractive features that have not been completed, but they will remain closed until the construction of the church is completed. The towers still lack windows and they do not have their stone spires yet.
At the opening ceremony for the Universal Exhibition of 1888, Sagrada Familia was consecrated with the name 'Basilica'. Although it is still under construction today, it is estimated that it will be completed in 2026, the centenary of Gaudi's death.
2. Popular Beaches in Barcelona
Santa Catalina: Santa Catalina is a beach in Barcelona, Spain with public access and lifeguards on duty. It is a popular beach for swimmers and families in Barcelona because of its depth, sand beaches, and amenities.
La Barceloneta: La Barceloneta is located in Barcelona, Spain, where it is popular for people to tan, play volleyball or football and enjoy the sun.
Mar Bella: Mar Bella is located in Barcelona, Spain where visitors can enjoy the scenery, walk freely and take in the fresh ocean air.
Nova Icària: Nova Icària is located in Barcelona, Spain where visitors can enjoy activities such as walking around, laying out on the beach, and playing volleyball, or football.
Bogatell: Bogatell is located in Barcelona, Spain where visitors can enjoy activities such as walking around, laying out on the beach, and playing volleyball, or football.
Aiguadolç: Aiguadolç is a small town located in Barcelona, Spain with close proximity to the coast that makes it a great place for families looking to visit the coast.
La Marina de Port: La Marina de Port is a small coastal town or village that sits next to Barceloneta beach which makes it another attractive place for visitors to take in.
Castelldefels: Castelldefels is a small town located next to the coast of Barcelona, Spain which makes it another attractive place for visitors to take in.
3. La Rambla
La Rambla is a famous street located in the city of Barcelona. La Rambla is a tree-lined pedestrian walkway filled with stores, shops, and restaurants. Dating back to the 13th century this street has been filled with life from all around the world for many years.
Barcelona's vibrant nightlife begins on La Rambla. Bars, restaurants, and cafes are filled with people having a great time.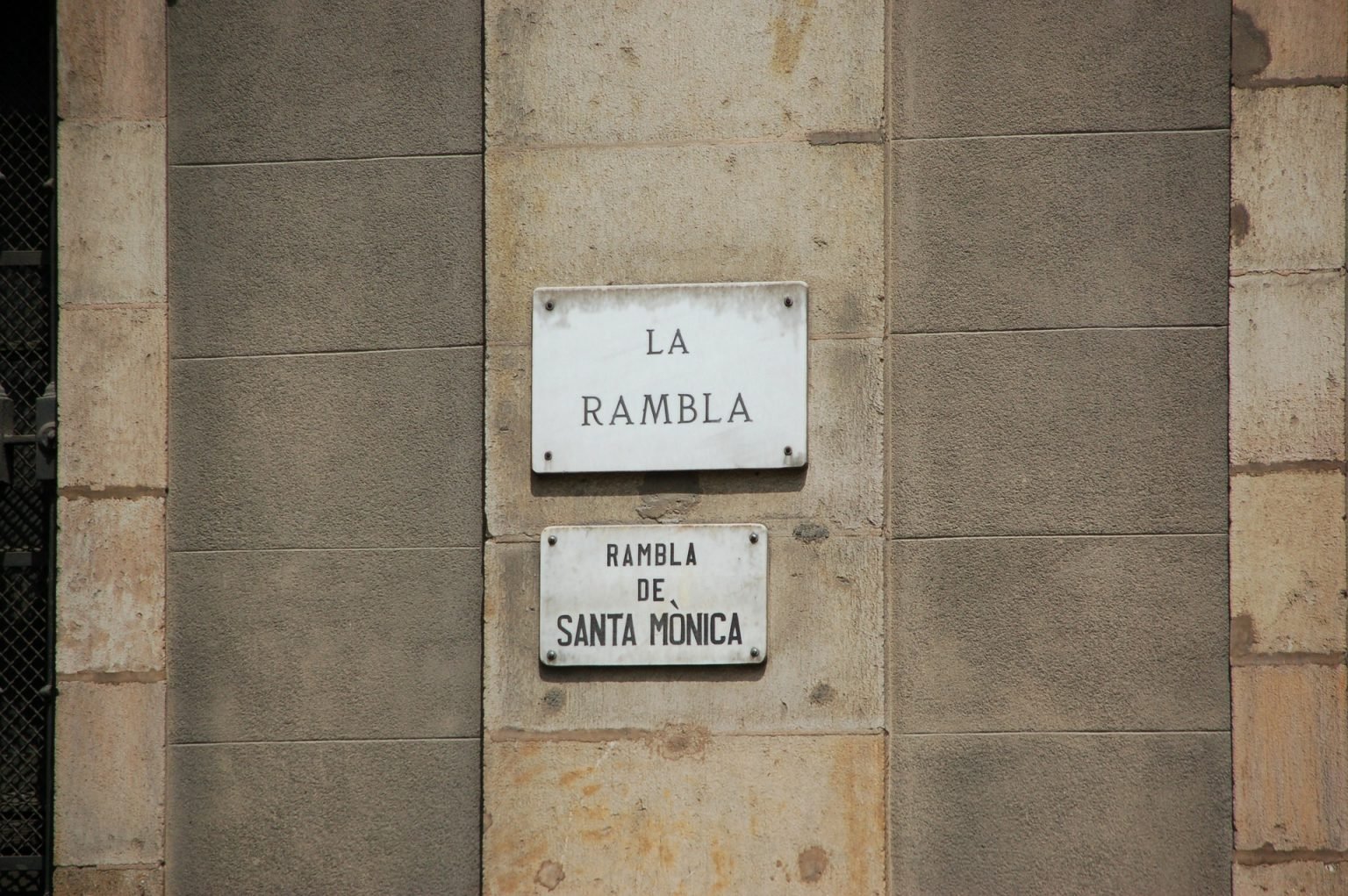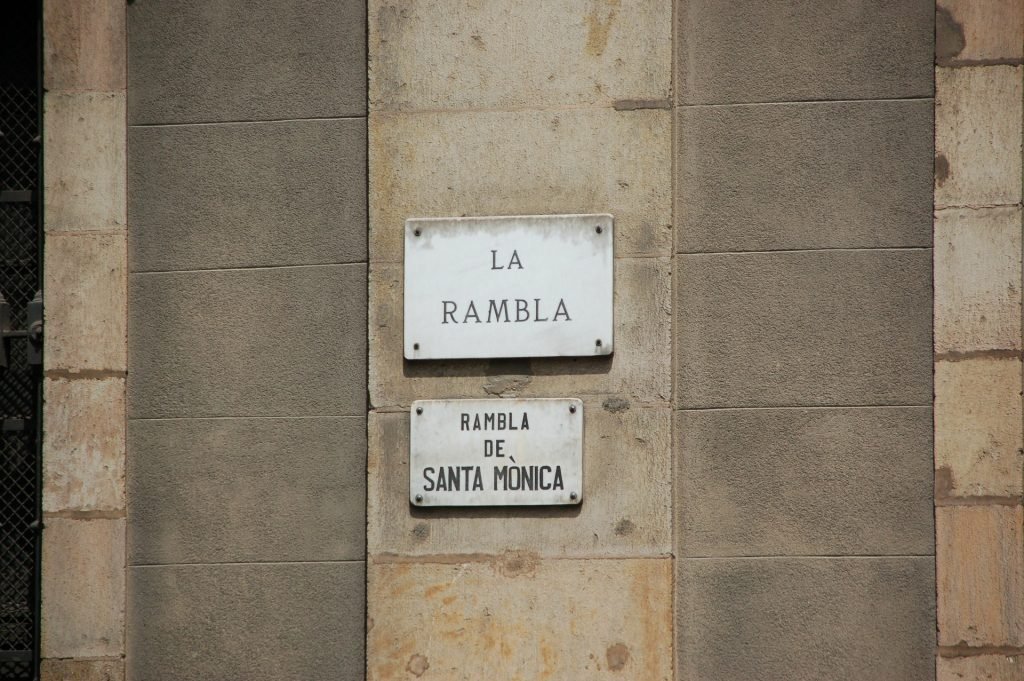 At night this street is converted into Barcelona's most famous clubbing district. The action continues until early in the morning hours when la Rambla closes for pedestrian traffic. Although it is closed to vehicle traffic it remains open for bikes, rollerbladers, and skateboarders.
---
Bestseller GoPro Selfie Sticks
---
During the day La Rambla is filled with street artists who perform their skills to entertain the travelers passing by. There are also many performers which include singers, dancers, acrobats, mimes, living statues, and musicians that go up and down the streets performing for coins from passersby.
If visiting Barcelona you can't miss out on having at least one meal in the city's biggest market called La Boqueria. The market is filled with locals and tourists shopping for fresh fruit, vegetables, flowers, meats, cheeses, bread, seafood, and every dish imaginable. There are many places to sit down and have a quick bite to eat. This is a great place to spend your day learning about the culture and people of Barcelona.
La Rambla is also home to Gaudi's famous street Lamposts, "els llums" in Catalonian. They are one of the most iconic images in Barcelona and easily recognizable all over the world. Although the famous street lampposts have been replaced with replicas in order to preserve them, they will always be a part of Barcelona's culture.
La Rambla is a cultural hub for the city. It has existed for hundreds of years and it will continue to be a place that people can visit time and time again.
4. Picasso Museum
Picasso Museum is located in Barcelona, Spain. It was opened to the public on 25 March 1963. The museum houses over 3,500 works of Pablo Ruiz Picasso, one of the most influential artists of the 20th century. He spent his formative years in Barcelona and was greatly influenced by Catalan Modernism which explains why he joins the museum with the collections of Catalan Art. The museum's collection reflects Picasso's life and his passion for artistic creation, beginning with Blue Period (1901-1904) and continuing through to the Rose Period (1906-1910), his African-influenced Period (1909-1912), Cubism (1908-1920), and Neo-Classicism (1920-1939).
---
Bestseller Copper Water Bottles
---
There are many works and exhibitions that visitors and art enthusiasts can enjoy at the museum. Picasso's early academic training is seen in his use of traditional techniques combined with influences of popular imagery from his native region. His mastery of the human form is evident even during this period of transition from realism to more varied stylistic influences. The museum also holds a collection of Spanish Art from the 13th-18th centuries.
From 25 March 2017, the admission fee was eliminated and there is no longer a charge for visiting Picasso Museum in Barcelona.
5. The Cathedral of Barcelona
The Barcelona Cathedral is a cathedral church in Barcelona, Catalonia (Spain). As the seat of the Archdiocese of Barcelona, it is often called La Seu (in Catalan). The cathedral was constructed from the 13th to 15th centuries, with the principal work done in the 14th century. Several notable artists contributed to this cathedral including Lluís Borrassà, the famous Spanish architect Antoni Gaudí and Josep Maria Subirachs.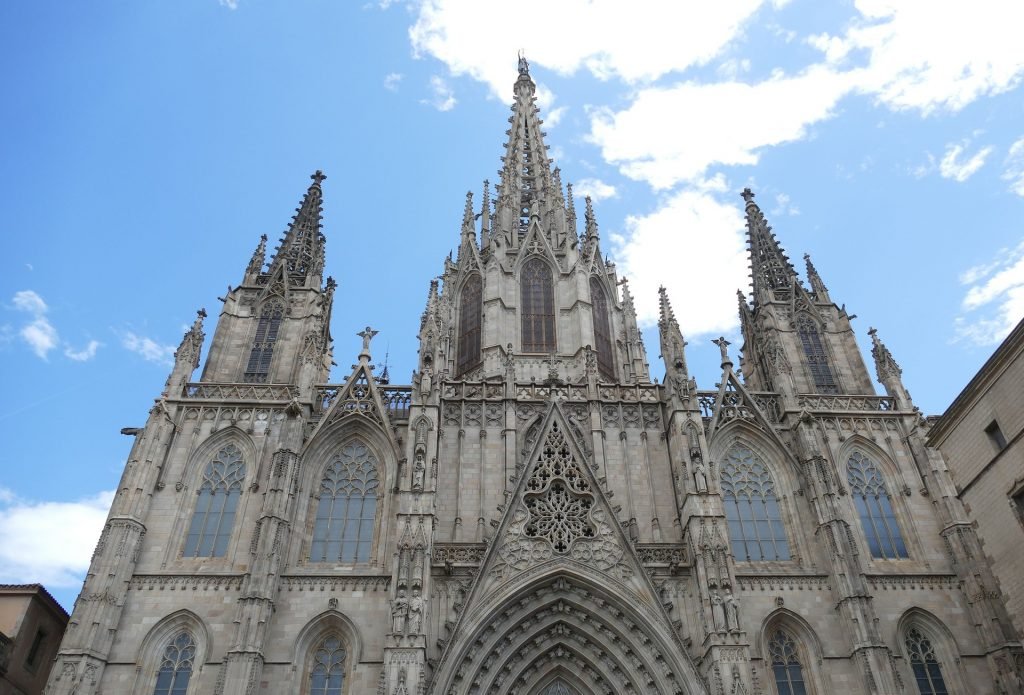 The Barcelona cathedral has a long history when construction was started on a Romanesque church. Pope Nicholas V granted permission to change from a church to a cathedral in the 15th century, but it wasn't until the 16th century that it became a cathedral, but was still under construction. In 1805 Gaudí's friend, architect Francesc de Villar took over and completed most of the work on the Barcelona Cathedral. Villar died and later Gaudi took up as architect for this cathedral. He was given the free rein to design what he thought would be best for this cathedral, which ultimately resulted in one of his most famous works – La Sagrada Familia (The Holy Family).
Gaudi took over where Villar left off and designed an almost organic structure that incorporated many unique elements such as a crucifix modeled on Christ's death, many gargoyles (which Gaudi felt gave it a more medieval look), and four identical towers at the corners representing the Four Evangelists.
---
Bestseller Cupholder Bottles
---
Gaudi died with about 75 percent of the cathedral completed; therefore, he did not see its completion. The construction was finished in the mid-1980s by architects Francesc de Paula Nebot and Jesus Maria Martinez Ayuso.
Gaudí assigned one of the four facades, facing west, to his disciple and right-hand man Joan Rubió who drew inspiration from Catalan Romanesque art for his design. His intent was not to make a pastiche of Gothic architecture, but rather to appropriate, reuse or reinterpret elements of existing buildings into a new coherent design. For example, the Art Nouveau stained glass is based on Casa Batlló's windows built thirty years earlier by Gaudí.
Subirachs used modern techniques to create an ivory-colored statue of Saint Eulalia, the patron saint of Barcelona, and one of the city's oldest Christian relics. The statue is 4.5 meters tall and made from a single block of Carrara marble that was mined in Tuscany and then shipped to Barcelona.
Barcelona cathedral is definitely a landmark by itself and one of the more spectacular buildings in Barcelona. The cathedral's history dates back to the 13th century and was started as a Romanesque church, but wasn't completed until the 20th century. However, it is most famous for being designed by Antoni Gaudi, a well-known Spanish architect who is responsible for the Sagrada Familia. The cathedral is a mix of many different styles, but mostly Gothic and Art Nouveau. It also contains the fascinating crucifix of Jesus that Gaudi designed. Currently, the cathedral is still under construction as it was started over 100 years ago by Antoni Gaudi.
6. Gaudi's Park Güell
Gaudi's Park Güell is a public garden complex with architectural elements situated on the hill of el Carmel in the Gràcia district of Barcelona, Spain. The park's construction began in 1900 by the Catalan architect Antoni Gaudí, as a commission from industrialist Eusebi Güell. Park Güell is part of the UNESCO World Heritage Site "Works of Antoni Gaudí".
The park was financed by Eusebi Güell, who was known as the owner of Fàbrica Catita (little factory), and Ramon Berenguer Carnisser, an industrialist in textiles and a friend of Gaudi. It was inspired by English landscape gardens, which were created under the orders of British workers who had emigrated to the area at the end of the 19th century.
Favorable reviews from Joan Maragall, an influential leader in Catalan literature, encouraged Eusebi Güell to follow his instincts and hire Antonio Gaudi as the head architect of the project.
The park was not just a place for leisure but also a place where workers could have their own homes. It contained pieces of architecture that were unique and innovative at the time, such as two large cast-iron dragon trees made by La Maquinista Terrestre I Marítima, the Catalan foundry in Barcelona.
Güell was a visionary when it came to gardening and had many plans for the future of Park Güell that were never realized. For example, he wanted to import different animal species from around the world but after Gaudi discovered this they were removed. He also planned on making cross-shaped paths that would surround the entire park but this was not finished.
Güell's plans for Park Güell were very ambitious; he owned an important textile factory and wanted to create a garden city in Barcelona where all his workers could live. Güell bought three adjacent hills (el Carmel, el Turó de la Rovira, and el Muntanya Pelada) with the intention of building a garden city.
The first part to be built was El Carmel, which is where Park Güell is situated today. However, after the construction began in 1900, Gaudi's plans changed considerably and all that was completed were two ceramic pavilions and a terrace. There was a small building where the old administration stood, which is now used as a shop to sell Park Güell souvenirs.
In 1926, Park Güell became a public park in order that everyone could enjoy this beautiful place. In 1984, the United Nations declared the area a "World Heritage Site".
In 1983, a restoration project began under the direction of Manuel Franqueza, who was the head architect at the time. This project brought back some of Gaudi's original ideas and added many modern features such as ramps instead of staircases so that everyone could access Park Güell more easily. In 1986, Joan Matamala took over as head architect and continued on with the restoration of the park.
Gaudi spent a great deal of time exploring natural structures and their mathematical relationships to one another; he also combined nature with architecture, two concepts that are thought to be separate. "Utilising his comprehensive understanding of geometry, Gaudí was able to integrate into his architecture the subtlety of natural forms." Gaudi often combined nature and man-made structures, because he believed that they were not separate. He would take things from nature such as trees which are "very strong…and very straight" so he could use them to create beams, ceilings, doorways, or window frames.
Gaudi developed his own unique style which included the use of natural shapes and colors to create his structure. He used many bright, multi-colored mosaics to decorate the buildings. For example, you can see this at Park Güell on the columns which are bright blue, green, and red mosaics shaped as vases with flowers. Gaudi also designed the mosaics on the floor as well as the ceramic roof tiles.
Gaudi's unique style is seen throughout Park Güell. For example, the park includes a mixture of shapes and colors along with natural and man-made structures.
7. La Boqueria Market
La Boqueria Market is one of Barcelona's most visited sites. Located in the center of the city, La Boqueria has stood for over 600 years as a marketplace for locals and visitors alike. The market began in the thirteenth century when it was set up as a public space for the sale of food-produce. Since then, it has become a valuable resource for locals and tourists looking to experience Barcelona's culture by sampling local cuisines, as well as other items such as wine and traditional Catalan products.
Today, La Boqueria Market is a city landmark that still offers fresh produce from Catalonia. In fact, the market is the main supplier for many of Barcelona's top restaurants. It prides itself on promoting sustainable agricultural practices by using local produce to create traditional Spanish dishes that are popular throughout the city.
La Boqueria Market plays a large role in Barcelona's history and culture, as it has become one of the most visited sites for people looking to get both a taste and a sense of Barcelona's rich history.
8. Casa Milà (La Pedrera)
Who wouldn't want to spend a day in a building that is the epitome of art-nouveau architecture? The Casa Milà, or La Pedrera as it's more commonly known as is probably one of Barcelona's most iconic sites. It was designed by the famous Catalan architect Antoni Gaudi and it's conveniently situated in the heart of Barcelona, next to Catalunya Square.
Casa Milà was commissioned by Pere Milà and Rosalía Segimon. The Milàs were a rich bourgeois family who wanted their house to reflect their social status and wealth at the time. During his lifetime Gaudi worked on many projects for the Milàs but never finished the work on Casa Milà. It wasn't until after Gaudi's death in 1926 that his assistant Domenech Ferrando completed the project for them.
Casa Milà was declared a UNESCO heritage site and since then it has become one of Barcelona's major tourist attractions (so much so that they offer guided tours in English, too!). The house is both an architectural gem and a gallery for Gaudi's work. The roof of the building looks like a dragon's back or dinosaur spine with its undulating curves – this was especially daring because it had never been done before by any other architect.
One of the best things to do at Casa Milà is to walk around and appreciate Gaudi's undulating walls and ceilings in the different rooms. Casa Milà is definitely one of Barcelona's landmark buildings and if you're visiting this wonderful city, it's a sight not to be missed out on!
9. National Art Museum of Catalonia (MNAC)
The National Art Museum of Catalonia (MNAC) was founded in 1990 and is home to a vast art collection that has been amassed over the years. The museum holds one of the most important art collections in Europe, which includes important pieces such as Antoni Tàpies's 'Àrea de Guayaquil' and Jaume Plensa's 'Gene'.
The building of the museum was designed by the architect Josep Benedito I Bonaventura who drew heavily from Antoni Gaudí for inspiration. The building is set on a hilltop and features a modern design that incorporates four curved structures which rest on a base of draped granite profile. The roof consists of sections of glass and wood panels that provide shade to the surrounding area.
The museum is home to a number of permanent exhibitions, which include: Paintings, Sculptures, and Ceramics; Gothic Art and Painting (12th – 15th centuries); Baroque Art (17th – 18th centuries); Painting and Drawing (19th century); Antoni Tàpies and the 20th Century. Other temporary exhibitions are also sometimes hosted in the museum.
There are various activities for visitors to participate in including a discovery tour around the permanent collection, a Guided tour of selected works from the collection, a Sound and Light show at night, and a Family workshop on various topics.
10. La Mar Salada
La Mar Salada is a restaurant in Barcelona, Spain located at Paseo de Gracia, 37. This restaurant is perfect for seafood lovers and people who want to enjoy a meal with friends or family. La Mar Salada's menu offers cava-style wine and sandwiches as well as other types of food such as garlic shrimp, canelones of hake, mussels, and clams in a saffron sauce, fried cod with honey. In addition to the food, there is a wide variety of wines including reds, whites, and rosés from around the world.
La Mar Salada restaurant is perfect for going out on a date or for a meal with friends and family. People who want to enjoy a meal in Barcelona, Spain will love this restaurant because of its great menu and atmosphere. The wide variety of food available is unique and the freshness makes it even better! This restaurant has many positive reviews on yelp like:
"This place doesn't look too appealing from the outside but it does not disappoint. The seafood dishes are delicious, prices are reasonable and it's always packed"
This restaurant has an atmosphere that is perfect for outings on dates or outings with large groups of people.
Best things to do in Barcelona 11-20
11. Casa Batllo
Casa Batllo is one of Gaudi's most well-known projects. This property was built in early the 20th century and ever since then, it has attracted many visitors. It's located on Passeig de Gracia in Barcelona, Spain. This building has five floors and three staircases that are open to the public all throughout the day.
This property was built in a flamboyant style and it has a very interesting structure. There are no straight lines found anywhere in the building, but if you look closely at the facade of the property you can see its pencil-thin columns that go from the ground all the way up to the roof. The main colors found in the house are red and gold. Even though this property has a very unique design, it does make you feel like you're in a palace and luxurious home.
Inside Casa Batllo, there is not much room to move around since it's pretty small because of its structure, but still, Gaudi did an amazing job with the designs. It is worth the visit. There are a couple of small platforms in some hallways that give you a great view of the main floor and its decorations. This property is one of Barcelona's most well-known tourist attractions, so it can get pretty crowded during any season, but especially during summertime since people around Europe tend to go on vacation or trips during this season. This place is definitely worth the visit, so anyone who goes to Barcelona should not miss out on visiting Casa Batllo.
12. The Gothic Quarter
The Gothic Quarter is a neighborhood in the city of Barcelona. It was an important part of medieval Barcelona and has been protected as a historic center since 1978.
The quarter is located in the east-central area of the old town of Barcelona. It stretches between "Via Laietana" and "Carrer de Ferran".  It is bordered on the east by "Carrer d'en Rauric", to the south-east by "Carrer d'En Compte", to the west by "Carrer Carders" and to the north-west by "La Rambla".
The Gothic Quarter contains many important historic buildings, including the Barcelona City Hall (Catalan: Ajuntament de Barcelona), the Palau de la Generalitat de Catalunya, and Santa Maria del Mar Basilica. The quarter's narrow streets are also home to numerous shops selling artesania, souvenirs, clothes, and other products.
As of 2018, the Gothic Quarter had about 1,500 residents. However, during the peak summer season, the population of the quarter is swelled by visitors. Many tourists also stay in hotels near "Plaça de Catalunya" and "Passeig de Gràcia", which are also located in the Gothic Quarter.
The district is named after the quarter's original Latin name, "Vicus Gothorum". The quarter does not have a singular official English name, but on some maps, it is named "Gothic Quarter" or "Gotic". Other names for the quarter include "Barri Gòtic", "Barri Gotic", or simply "El Gòtic".
13. Mount Tibidabo
Mount Tibidabo is a mountain in Catalonia, Spain. The name of the mountain comes from the Tibicena, who were devotees of the Roman god of fire and the underworld. The mountain is high and offers a spectacular view of Barcelona, as well as Montserrat and the surrounding region. There is a funicular that takes people to the top of the mountain, where there is an amusement park and church. The church has great historical significance, dating back to 1782.
The Montserrat Mountain range in Catalonia (Spain) can be seen from several parts of Barcelona, especially during clear days when the city is not obscured by clouds. On very clear days, many landmarks like the Pyrenees and even the high peaks of the Alps are visible from this mountain range.
The Funicular de Sant Joan (Saint John), with its tiny, cabin-style train cars, takes passengers to a panoramic spot near a church on Tibidabo Mountain in Barcelona.
There is a stand for snacks and refreshments at the summit of the Tibidabo mountain and many sightseers can be found taking in the surrounding landscape, which includes views of Barcelona cityscape, its coastline, and even neighboring towns like Sitges and Castelldefels which are visible from this location.
The mountain also boasts the Tibidabo Amusement Park, which features a large collection of rollercoasters and other rides. The amusement park is well known for its wooden rollercoaster "El Toro". The mountain also features an observation deck at its summit, where many locals go to get their bearings in Barcelona. The property covers about 10 hectares (25 acres) of land.
14. Mount Montjuïc
Montjuïc is a hill in Barcelona, Catalonia, Spain. Its name in the Catalan language means "Jewish mountain". The hill and its fortress were the sites of several historical events including the religious martyrdom of Saint Ignatius in 110 AD during the period of persecution early in the reign of emperor Trajan, and it was also an integral part of the defense against Napoleon's armies during the Peninsular War. It is now a center for cultural activities and sports, notably downhill skiing.
The hill owes its name to a pre-existing pagan place of worship dedicated to Jupiter, after the Roman conquest of Barcelona. It also held the trial for the last Visigothic king, Ardo.
A crypt inside Montjuïc Castle was discovered by historian Eudald Carbonell I Joan. The crypt had been sealed with rocks and mortar to keep it hidden from possible invaders or looting. Iberian votive offerings were found inside which are now in the Barcelona Archaeological Museum.
The castle hill was planned to host that year's International Exposition, and it opened its gardens to visitors from 16 June until 15 November after being inaugurated on 10 May. The famous Spanish architect Josep Puig I Cadafalch designed the pavilions of the Palace of Catalan Music and the Catalan Art Museum. The International Exhibition was very popular, drawing about a quarter of Barcelona's population (800,000 people).
During the Spanish Civil War, tanks on top of Montjuïc fired down into the city as communist forces unsuccessfully fought against national troops. The city's mayor opened the Universal exposition, despite all the damage.
A replica of Michelangelo's David was presented as a gift from the city of Florence to Montjuïc's mayor Ildefons Cerdà I Sunyer, in exchange for his support towards Florentine citizens during Fascist Italy rule. The monument is now used as a symbol for the "Land of Valencia", an unofficial entity with no official recognition or existence that aims to unite all Valencian Communities.
Montjuïc hosted the Mediterranean Games. Several sporting facilities were constructed for those games, including the Palau Sant Jordi (St. George's sporting arena), the Estadi Olímpic Lluís Companys (Olympic Stadium), the Piscines Bernat Picornell (Bernat Picornell swimming pools), the Velòdrom d'Horta (Velodrome of the Horta), the Palau de la Metal·lúrgia (the trade fair building) and the Circuit de Catalunya / Lluís Companys street circuit.
The Estadi Olímpic was the main stadium at the 1992 Summer Olympics, where it hosted the football competition and the opening and closing ceremonies. The velodrome, when it was part of the 1992 games was used for several events but now is used for training, hosting several track leagues, and other events. The Piscines Bernat Picornell is adjacent to the velodrome and was also used for the Olympics; in 2000 they hosted 50-meter events and since 2005 have hosted short course (25 meters) events.
15. Casa Vicens
Casa Vicens is the first building in Gaudi's Career, and he spent 7 years working on it. The clients wanted a house in the countryside, but they also wanted the house to be in the Catalan Modernism style. Gaudi decided to create a house using turrets, asymmetrical shapes, and clay roof tiles. The house was built out of brick.
Casa Vicens is located in the Gràcia district of Barcelona. In 2014 it was open for public tours, and entrance costs €12 ($14). It is a common destination for company team-building activities in Barcelona. Casa Vicens is a private residence, and not open to the public at any other time.
Casa Vicens also has a small garden. There are two brick benches, one of which is for Gaudi to sit on while he supervised the construction.
Casa Vicens is not open to public visitors but can be rented out for events.
16. The Hotel Espanya
The Hotel Espanya is a hotel in Barcelona, Spain that has great amenities. The hotel was completed in 1929 and is located in Avenida Jose Antonio. It is one of the most popular hotels for visitors to Barcelona, but it is also known for being the location of several movies.
The building has five floors with 191 rooms, including three suites. There are also two meeting rooms with a capacity of 50 people and three banquet rooms, which can be used for meetings or conferences. The hotel has five different dining options for its guests. The Espanya Cafe & Bar is on the ground floor and serves breakfast until 10:00 a.m. and snacks from 2:00 p.m. until 7:30 p.m. The Espanya Restaurant is on the second floor and serves Mediterranean classics, including paella. There is also an outdoor terrace that has views of the city.
The hotel offers many services, including 24-hour room service. It also has a pool, sauna, fitness center, and beauty salon. There is also a business center with a computer.
There are several attractions nearby the hotel, including
Sagrada Familia
Las Ramblas
Plaça Catalunya
and Plaça d'Espanya.
The hotel has received many awards from TripAdvisor, such as the Certificate of Excellence and Hall of Fame.
17. El Call
Nearly the entirety of Barcelona's medieval Jewish quarter, before its expulsion in 1691, was located on el call, or "the (Jewish) quarter". It still is a very special spot in the old town because of its small squares, like Plaça dels Àngels or Plaça de Sant Felip Neri, its many houses with fine architecture, and the fact it is a very quiet area where little traffic passes by.
In the middle of El Call, you will find a small square called Plaça dels Àngels. On the corner of this square, you will find "la Sinagoga de Santa María la Blanca", the only one that has survived until today. It is not open to the public though, so you cannot visit it.
Nearby, on El Call, you will find the famous Santa Maria del Mar (Church). If you manage to find your way in this maze-like quarter, and if the weather is good, don't forget to climb up to the roof of this amazing church to enjoy a nice view over Barcelona.
18. The Encants Market
The Encants market is a popular tourist destination and place to pick up souvenirs in Barcelona. It is located in the lower part of Las Ramblas and is divided into separate sections such as porcelain, coins, embroidery, and books. It has a variety of items to purchase and is both fun and exciting for kids and adults alike.
The market was originally used to buy and sell flowers in the early 1800s. When the flower market closed down in 1972, it was decided to open up a new market in the same location called the "mercadillo" (or little market). The Encants market officially opened its doors in 1994 and has since become one of Barcelona's biggest tourist attractions.
Today, there are over 60 different stalls that sell items for an average of 40% less than what you would find in a normal store. The market has a very lively atmosphere and is known to be particularly busy on Sundays.
The Encants also holds a great festival every year called the Fira de Santa Llucia which is held in mid-December and features handmade items, local food, drinks, free musical performances, and a children's play area.
Many people go to the market because they want to shop for souvenirs to take back home with them, or because they want to try their hand at haggling over prices. There is also an area where you can get high-quality items made by designers such as Barcelona's famous Manel Adell.
People who want to buy flamenco memorabilia can shop at the section called "el forn de la senyora" (the lady's oven). This is where Andalusian-style Spanish dresses, embroidery, shawls, ceramics, and plates are sold. The Encants is also the best place to find items related to the city's emblematic animal, the tortoise.
A great way to get lost in this market is by simply wandering around and strolling through all of its different sections. A lot of people like doing this because it gives them an insight into how these kinds of markets are run.
19. Umbrackle
Umbrackle is an ancient city that has seen the rise and fall of many empires throughout its history. The memory of them still lingers in the stones and can be sensed by those who know how to look for it. Its name comes from the shadows cast by its immense walls, which are dotted with towers at regular intervals. Once inside, the city opens up into a beautiful sight. The buildings are made of white stone and every structure is adorned with ornate sculptures and carvings.
The finest example is the great monument in the center: A golden statue of a woman reaching up to touch a looming crown above her head. She stands on top of an enormous pedestal so tall that a man could not reach her feet if he stood atop the neighboring building. On each corner of the pedestal, there is a clock tower, marking time with its steady rhythm.
In addition to being a monument, it serves as the city hall and houses the great Library of Umbrackle. The greatest resources of knowledge can be found within, donated by the greatest minds in history. Countless tomes cover every subject imaginable; philosophy, law, science, technology, and more. A person could lose his mind trying to absorb it all.
To the surprise of many who come expecting a solemn place of learning, there is also a great recreation hall on the top floors that hosts feasts for the scholars. The walls are covered with murals depicting scenes of merriment, where people of all races and classes are able to make merry without strife, dancing together in harmony.
The School of Economics is located in an imposing stone building on the eastern side of town. Here merchants from around the world come to learn how to install thriving markets so that their home cities will never lack new attractions. They return to their respective communities and teach others what they have learned, helping them flourish by importing and exporting goods from each other.
The School of Duels is a short walk away from the center square near the city gate. The rules are simple: Two students enter, and one comes out. The victor is allowed to progress through the ranks of the school and join the elite group of honor guards that protect the city councilmen at all times. To lose is to prove your incompetence, and you are ejected from the school both as an honor precaution and to ensure that you do not sully its reputation.
The School of Defense is the largest out of all of them. It houses soldiers from across the land who are looking for some way to improve their ranks. There are workshops, training grounds, and an extensive library within the compound walls. It is said that even retired soldiers visit the school to sharpen their minds and skills.
The School of Thaumaturgy is a massive tower that is impossible to miss on the west side of town. Many strange herbs and potions grow in the gardens around it and rumors say that they are used to brew all sorts of strange concoctions. The building is guarded by a constant stream of students who have come from all over the world to learn how to throw fireballs, heal wounds and turn invisible.
The School of Combat is the only one that does not occupy a large compound; it can be found on the second story of a tavern near the southern gate. The secret to their success as a school is their willingness to teach every type of fighting style, so those recent arrivals from other lands can find a teacher that suits their needs.
There are many more schools of learning to be found throughout the city, but those are the most notable.
The only other notable feature of the town is an enormous library on the east side where scholars come to read books from around the world. It is open to the public, but only after signing in and promising not to damage any of the books or writings inside.
20. Liceu or Gran Teatre del Liceu
The Liceu or Gran Teatre del Liceu is an opera house on La Rambla in Barcelona, Catalonia, Spain. The Liceu opened on 4 April 1847, in the same building as the city's theatre and music conservatory. The Gran Teatre del Liceu and Conservatori Superior de Música del Liceu (the opera house and music conservatory) companies merged in 2001, but both institutions maintain their own independence. The Liceu opened again on 7 April 2004 after a $114 million renovation.
The Plaza del Liceu (Liceu Square, literally "Place of the Liceu) is one of Barcelona's busiest and most fashionable central squares.
Construction began in 1837, funded by the city, and intended as a secondary theatre to complement La Rambla. It was built on the site of the former Theatre of the Peace, which had been destroyed by fire in 1824.
The original building, designed by the architect Joan Martorell I Montells, was severely damaged by a fire in 1861 and was replaced the following year by a Neo-Gothic structure designed by Romà Martorell I Oms. It was inaugurated on 4 April 1869, when "La Favorita" by Eliseu Meifrèn was staged, with a cast including Lola Montès and Rossend Arniches. The first opera, in September 1869, was "Il Trovatore", by Giuseppe Verdi.
The original building was partially demolished in the 1970s to enable the construction of a modern theatre, designed by architects Ricardo Bofill and Oriol Bohigas. The new building opened in 1976 and is now one of the city's main opera venues.
The Liceu opera house closed definitively on 3 October 1997, even though there was an official promise that it would reopen "in less than a year". The last opera performance, of Charles Gounod's "Faust", was televised live on Spanish television, and the theatre is now a protected monument.
Best things to do in Barcelona 21 and beyond
21. Turo de la Rovira
Turo de la Rovira is a large round-shaped tower in Barcelona, Catalonia, Spain. It has been listed as a Cultural Heritage monument since 2001 under the reference number: H02-004. Translated to English, Turo de la Rovira means 'tower of la Rovira. Turo de la Rovira is located within Laietania Park.
The building can be dated back to the Iberian period and it has been restored several times to its current neoclassical form. The first time the building was used as a defense tower was during the 14th century when it is thought to have been used by the Catalonian rebels. It was later used as a water tower, gunpowder storage, and even jail cells for prisoners of war. The structure has seven floors with each level offering views of Barcelona city from different angles.
There are three entrances to Turo de la Rovira which are open to the public during the tourist season between April and November. There is an entry fee charged by the Barcelona city council which includes guided group tours. It is important to note that there are no facilities at Turo de la Rovira such as restrooms, shops, or restaurants. The tower can be reached by car (with parking available) and is just over one kilometer away from the Barcelona Zoo. It is also close to the Parc de la Aigua dolça (Beech Park) which, amongst other things, offers boat trips around the surrounding area of Parc de la Ciutadella.
Turo de la Rovira is particularly popular with tourists and it is a very popular choice for wedding photographs due to its location and historical background. The structure makes an impressive backdrop from which people can be photographed, particularly those that are into photography as well as those wishing to document their special day with images that have been taken at the Turo de la Rovira observation tower.
Turo de la Rovira is also popular with joggers because of its location near the Parc de la Ciutadella (Citadel Park). Joggers can easily access Turo de la Rovira by entering Citdela park and heading to the first car park on their left after passing through the walkway entrance to Turo de la Rovira.
22. The Marlowe Bar
The Marlowe Bar is a cocktail bar located in the heart of Barcelona, Spain. In 2014, The Marlowe Bar became the first venue to be crowned as 'Best Cocktail Bar in Europe' at the Spirited Awards, which are held annually across different countries and continents including America and Asia. The Marlowe Bar has been awarded this accolade for three consecutive years, proving itself yet again as the best bar in Barcelona by winning the World Class Cocktail Bar Award in 2016.
The Marlowe Bar is situated on Pau Claris street and is just a short walk from Gaudi's famous Casa Batllo. The entrance has taken on the form of an old library which gives a subtle nod to the Victorian era and the traditional literary inspiration for this cocktail bar. Once inside, you'll be met with contemporary chic decor and an inviting relaxing atmosphere.
The drinks menu is extensive and has been developed by award-winning bartender Aldo Sureda who joined The Marlowe Bar in 2011 after relocating from his native Italy. It offers drinks created using top-notch local products, fresh fruit, and handcrafted syrups produced in-house. The cocktail menu features all the classics you'd expect including Mojitos, SideCar, and Daiquiris but it is the innovative cocktails that draw in the crowds to this Barcelona bar.
The Marlowe Bar has also opened up its cocktail menu to people who are not looking to visit the bar although this comes at a price. The Marlowe Bar offers home delivery service on all its cocktails for €2.50 per person; however, they only deliver within a 10-minute walk radius of the venue. It's well worth it though as The Marlowe Bar's signature drink, the 'Pimm Royale' is a gin-based cocktail that comes served in a hollowed-out pineapple and includes prosecco, vodka, lemons, and mint.
The Marlowe Bar has found its niche within Barcelona's growing cocktail scene and continues to be a popular destination for locals and visitors.
23. BOSTIK Murals Museum
The BOSTIK Murals Museum is located in the Gothic Quarters of Barcelona, Spain. The building it occupies was originally built in 1927 by architect Josep Maria Jujol I Gibert. In 1996, the museum was leased to the Catalan government by a private owner. The BOSTIK Murals Museum is dedicated to street art and urban art called "muralism" in Spanish. It was opened in 2009 on the initiative of BOSTIK Company, Barcelona Council, Barcelona Provincial Council, and Tourism of Catalonia.
Bostik murals museum has become a reference point in the world of contemporary art because it is an initiative that breaks with the traditional museum model. It does not have a facade, building, or even a single painting inside! You can appreciate dozens of objects inside this unique museum which are used to hold workshops for children and teenagers, promoting community artistic events.
Bostik has been developing adhesive-based products for more than 100 years. Today, we have eight manufacturing plants around the world and a network of distributors that provide our worldwide customers with quality products through innovation, sustainable development, and customer service.
In Spain, just like Barcelona, there is another human company called BOSTIK which has similar achievements.
Bostik Murals Barcelona is a non-profit cultural association that was created to promote contemporary mural art in Catalonia and also to break the usual stereotypes about this style of art. This impressive project has been going on since 2010. Since then more than 100 artists have contributed their work to more than 200 different murals in the vicinity of Barcelona.
Every year Bostik Murals Barcelona (BMB) plants to get together with such artists as Nuria Mora, Guinok, Kutxa Kultur, Txaber Escoda, and lots of others! The association is known for its massive campaigns which last from three days to one week each time. During these periods, dozens of artists paint huge murals in the streets and public places, gradually transforming a town into a huge art gallery.
The main purpose of this project is to promote the image of Barcelona internationally and also to enhance its reputation in Spain. There are several key reasons behind all these efforts:
First, to offer a space for mural artists which can be considered a source of inspiration for them.
Secondly, to break some negative stereotypes about street art.
Third, to bring together street art and urban art.
Finally, to engage young people in arts by showing them that they can express themselves through murals.
The association's goal is not only the promotion of mural painting but also its own understanding of public space. That's why BOSTIK encourages social processes in urban spaces and aims at creating a dialogue between the audience, the city, and the art in a mural.
24. Placa de Catalunya
Placa de Catalunya is a large square in Barcelona, Spain. It borders with the streets of Pelai, Roger de Lluria, Casanova and Portal de l'Angel. An underground railway station L3 of the Barcelona Metro network under Plaça Catalunya has been in operation since 1969. The square goes by this name as it is the gateway to the old part of Barcelona from Catalonia Square, where City Hall is.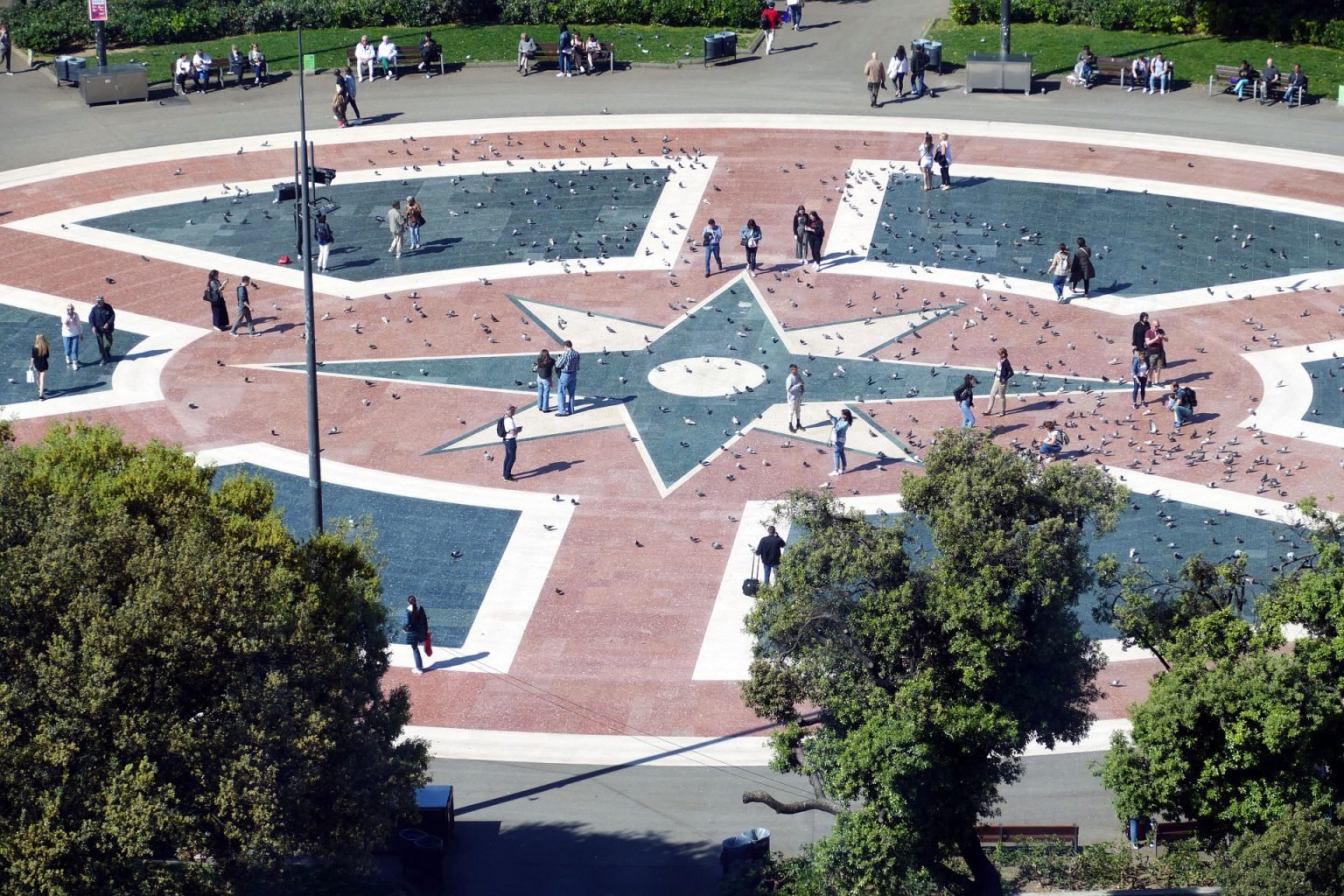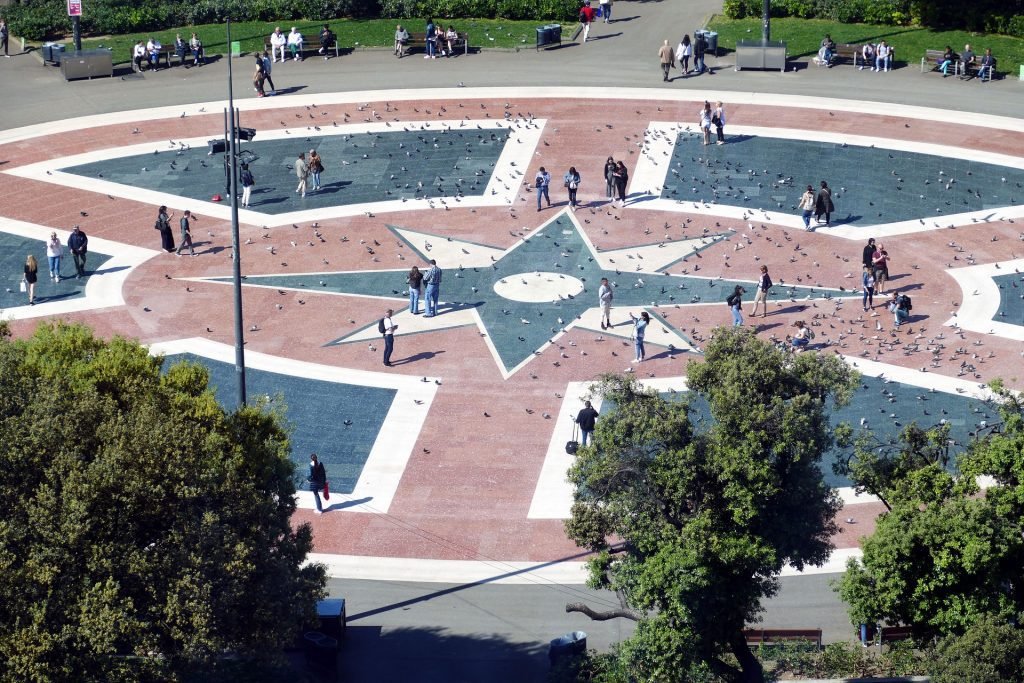 The square has a central garden guarded by two semicircular seating areas on opposite sides and an equestrian statue of King Jaume I in its center. In this particular area, there are always a lot of people walking around. It is a trendy place to meet with your friends. It is usually crowded with many activities, including buskers or street performers.
Placa de Catalunya also has an important transport hub which serves as the Barcelona Metro and surface RENFE train station. In addition to city buses, there are also two hop-on/hop-off tourist bus services including Big Bus Barcelona and Blue Bus Tour from different locations in Barcelona center.
25. Kathe Wohlfahrt
The Kathe Wohlfahrt location in Barcelona, Spain is partially situated within the La Sagrada Familia complex which is a much-visited tourist site. Each year more than 1 million tourists visit this area to see its architectural wonders including the La Sagrada Familia cathedral. The entrance of the Kathe Wohlfahrt location is only a short walk from the center of this bustling tourist area.
Barcelona, Spain is not usually seen as a main European destination for Germans but after the economic hardships in southern Europe, many German tourists are looking to northern Europe for cost-effective holiday destinations. The Kathe Wohlfahrt store located at Rambla de Catalonia, 32 is an ideal stop for these tourists. The historical buildings in the La Sagrada Familia complex are not the only attraction close to the Kathe Wohlfahrt Barcelona location; the city center has many more sights that are easy to see on foot. It takes approximately 20 minutes of leisurely walking to reach the famous Barcelona Cathedral from the construction site. The Gothic district of Barcelona where many homes were built during the 14th century is a must-see for tourists and it takes only a few minutes to walk from the Kathe Wohlfahrt location to this impressive sight. Within walking distance from the main tourist attractions in Barcelona, Spain there are also other shops that can be visited including the H&M, Zara, and Corte Ingles stores.
The Barcelona Kathe Wohlfahrt location is located in one of the best locations in all of Barcelona to take advantage of German tourism which occurs no matter what time of year it happens to be. Being so close to the La Sagrada Familia makes it a popular place for tourists of all nationalities, but being located so close to the Gothic district is especially attractive to German visitors.
26. Can Calopa
Can Calopa is a small neighborhood in Barcelona, Spain. It is in the Eixample district in the Sant Antoni neighborhood. It has only one main street with about 8 squares that are different sizes. The streets in Can Calopa are mainly named after Catalan painters and sculptors from the 20th century. The Miro Square is the largest square in Can Calopa and it has a canal beside it.
The bars, shops, and restaurants are all on the ground level of buildings with apartments above them. The cost of living here is fairly high because it is so popular among young people but there are still some small apartment buildings available to rent. There are also supermarkets in the area.
The most popular places to eat are Can Calopa restaurant, Sa Caracola restaurant, and Claveles bar. There are many other bars in the area where you can grab a drink or even watch sports events live on TV.
The canal called Canaletes is very small but it has become a popular place for people to meet and hang out. It is where the original Ramblas begins in Barcelona, Spain. The Canaletes fountain is right beside it and they are often decorated with flower garlands and photos at different times of the year. This also happens to be a location that many tourists like to visit because of its history and proximity to other popular Barcelona attractions.
Can Calopa, located right next to La Sagrada Familia, is one of the most interesting and spiritual attractions in Barcelona. The street called, Carrer de Mallorca, runs alongside it and everyone is encouraged to visit the beautiful church
Can Calopa Barcelona is an area known for its beautiful streets, squares, and houses. The streets in this neighborhood are laid out in a grid pattern and there is a central line of symmetry. This part of Barcelona has become very popular among young professionals, families, and couples who enjoy walking around.
27. Camp Nou stadium in Barcelona


Camp Nou stadium in Barcelona, Spain is a place to visit when in the area. The current stadium was built in 1957 and was given an extensive renovation in 1982. The stadium is the home of FC Barcelona and seats over 99,000 people.
Out of the list of the Best Things To Do in Barcelona, you can pick and choose which ones you want to cover depending on your preferences and how much time you have available on hand. We'd recommend doing all of them!
From beaches to architecture to food and bars, Barcelona has something to offer to everyone. Add these items to your Barcelona itinerary for your next trip!
Read also: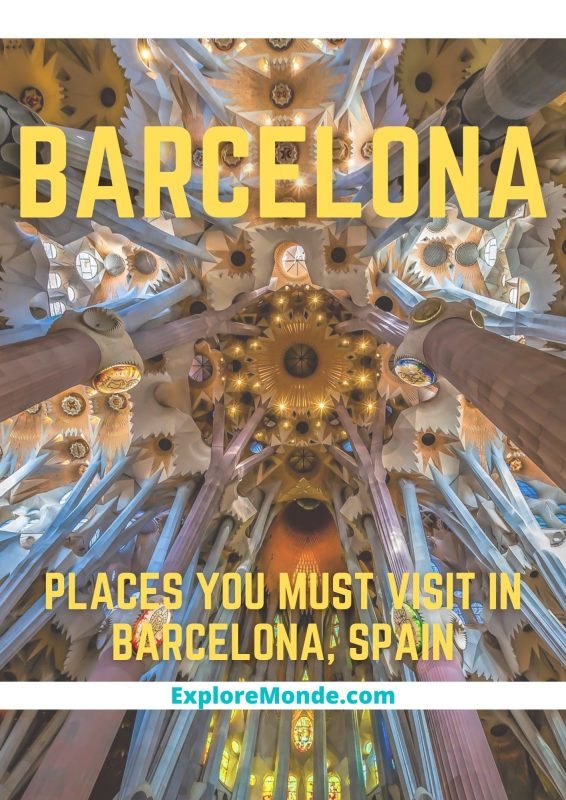 ---
Note: The hours of operation, ticket prices, and admission criteria of museums, parks, etc. may change from time to time. For the most updated information, we recommend checking the official website of the attraction directly prior to your planned visit.
Blog Categories: Asia, Africa, Europe, USA, Australia & New Zealand, France, Germany, India, Italy, Spain, Sports, Switzerland, Travel Tips, UK, Products
More From The Blog
---