Croatia is a beautiful country with rich history, tourism potential, and cultural diversity. With its breathtaking landscapes and diverse people, it's no wonder why it has become one of Europe's most sought-after destinations.
Croatia is a small country made up of mostly islands but also land masses like the mainland, which is called continental Croatia. The continental part consists of flatlands and low hills, which are dotted with green fields and farms that produce grapes, plums, apples, pears, and other fruits.
Croatia is a country with a lot of natural beauty. One of the major reasons why so many people come to Croatia is because of its diverse landscapes, beautiful nature, and untouched nature that you can find in other parts of Europe. The country is home to some of the most famous national parks and nature sites like Plitvice Lakes National Park and Krka National Park.
You'll also find a lot of beaches, mountains, forests, and cultural spots like UNESCO World Heritage Sites that are worth exploring during your stay in this country. There's always something new to discover in Croatia with all its history and amazing attractions. Here is a list of the top 28 things to see, experience, and enjoy in Croatia.
Here's a list of the 28 Best Things To Do In Croatia.
Best Things To Do in Croatia 1-10
1. Explore Zagreb
Zagreb's city tour offers a great way to see all of the main attractions in Zagreb. You get to see the main square, St Mark's Square, and the city's old town. You will also see a lot of different churches, museums, and stately buildings that make this city unique!
If you want to see some of the beautiful architecture that makes up this city then take a tour of the old town. This is a great way to learn more about Zagreb's history and architectural history as well! If you want to see some really beautiful buildings then head over to Kaptol where there are many historic buildings that were built over 100 years ago!
The old town is a UNESCO World Heritage site that consists of a series of architectural treasures, including the cathedral and the Croatian Parliament. This district also has interesting museums and galleries, as well as great places for shopping.
2. The Plitvice Lakes National Park
Plitvice Lakes National Park is a national park in Croatia. It's one of the oldest and most visited parks in Europe with over 1,000 years of history, making it an important cultural site as well as a natural area. The Plitvice Lakes are located on top of karst limestone mountains that create beautiful waterfalls and lakes surrounded by forests full of wildlife including bears, lynx, wolves, and deer among others. There are also many historical sites to visit such as Roman ruins from when this was part of the province Pannonia Inferior or just simply explore nature at your own pace without any worries about crowds!
One of Croatia's most spectacular tourist destinations, these lakes have been called "the eighth wonder of nature" because they are home to around 10,000 different species of plants and animals such as birds and squirrels. If you're interested in spending time outdoors – whether it be hiking or kayaking – this is a must-see destination.
The Plitvice Lakes National Park has been designated UNESCO World Heritage Site since 1979 due to its outstanding universal value: "the combination found nowhere else.".
This national park is like a slice of heaven on earth because it has over 100 waterfalls that drop down into the various lakes at different levels! This is one of our favorite Croatian attractions.
3. Kayaking On The Istrian Coast
Kayaking on the Istrian coast is a great way to get out on the water in Croatia! Rent kayaks or take a guided tour to see all the beautiful islands that line this coastline. Kayaking is one of the most popular activities in Istria. The sea here is so calm and clear that it's possible to see for miles and there are plenty of places where you can get a good view from one side or the other, depending on your preference. There are many different routes available, some as short as 10 minutes while others take up to 3 hours, but they all have their own charm with interesting wildlife sightings along the way!
4. Wine Tasting Tours in Croatia
Wine tasting tours in Croatia can be a great way to enjoy the country's wine heritage and culture. Wine is one of the most important aspects of Croatian life, with many families owning their own vineyards or wineries. The best time for visiting wine regions like Istria, Dalmatia, and Zagorje is during harvest season when you will see them all dressed up in traditional costumes picking grapes from vines that are over 100 years old!
Wine Tasting Tours offer an opportunity to taste different wines and learn about what makes each region unique as well as visit some beautiful places along the way such as Pula, Split & Dubrovnik. A wine tour will offer you an overview of the best wineries in Croatia, from Rizling to Podravka. You'll learn about the grape varieties used to make wine and how it's then aged before tasting some delicious vino!
---
Bestseller GoPro Selfie Sticks
Sale
Bestseller No. 1
Bestseller No. 2
---
5. Boat Cruise Around Croatia
If you take a boat cruise around Croatia you will be able to see all of the beautiful islands that make up this country! This is great for those who want to visit more than one island in Croatia because it allows you to stop at each island for a day or two! Also on your trip, you will be able to stop at many interesting ports such as Korcula Island, Hvar Island, and Dubrovnik so this is one way to see more than just one island!
6. Enjoy A Boat Ride Along The Adriatic Coast
A boat ride along the Adriatic Coast is a popular tourist activity in Croatia. The journey begins at one of the most beautiful Croatian cities, Rijeka, and continues through some of its neighboring towns such as Makarska, Trogir, or Split. It's also possible to take this trip from Dubrovnik by taking a ferry across the Adriatic Sea which will land you on an island where there are many other destinations for tourists including Cavtat and Korcula islands that have their own charm just like any other place in Dalmatia region.
You can take in some breathtaking views while enjoying your wine on board!
7. Visit The City of Pula
Pula is a great stop for those who want to explore the region's rich Roman history. The city of Pula is located on the coast and it is surrounded by a number of beaches, which makes it one of the best places to visit if you love swimming, sunbathing, or enjoying a drink on one of its many terraces overlooking the sea. You can also visit some of its Roman ruins like the Amphitheatre (which was built in 80 BC) as well as other archaeological sites like the Temple of Augustus which was built in 19 BC and is dedicated to Augustus who was Emperor during that time. It's also possible to visit several museums and enjoy cultural events at Pula Archaeological Museum and Archaeological Park which are located within walking distance from each other.
The city has many things to offer visitors including delicious seafood restaurants, bars, hotels, and souvenir shops. There are also a number of different types of accommodation available in the city such as hotels, guest houses, apartments, and hostels. The price of accommodation varies from cheap to expensive depending on what you choose. In addition to that, you can also find some great restaurants in Pula which offer a variety of great dishes such as seafood and meat-based meals.
---
Bestseller Copper Water Bottles
Bestseller No. 1
Bestseller No. 2
---
It's possible to visit Pula by car or by train but the best option is to travel by bus because it offers you a better price and services. There are several bus companies that offer buses between Pula and other destinations in Dalmatia like Rijeka (Croatia), Zadar (Croatia), or Dubrovnik (Croatia). It's possible to get tickets online in advance or at the bus station before your arrival.
Roman ruins in Pula, Croatia
Roman ruins in Pula, Croatia are a sight to behold. The ancient city of Pula was founded by the Romans and it is said that some parts date back as far as 600 BC. It has been reconstructed several times over the centuries, but you can still find remains from its past lives hidden among the modern buildings bustling with life today. The oldest part of this Roman city dates back to before-400 BC when it was occupied by indigenous Illyrians who were later conquered by Rome around 168 AD during their conquest of Dalmatia which then became an important province for them. The Romans were responsible for building the city walls which were still standing in the Medieval period and today you can still see their foundations.
8. Caves in Croatia
Blue Cave on Bisevo Island, Croatia
The Blue Cave is a cave on Bisevo Island in Croatia. It was discovered by chance during the construction of an apartment complex and has been open to visitors since 1997. The entrance to the cave is almost entirely covered with blue calcite crystals, hence its name "Blue Cave".
The interior of the cave contains many stalactites that have formed over time from dripping water and minerals, as well as speleothems like stalagmites or columns which are created when mineral-rich groundwater seeps through cracks in limestone rock formations underground into pockets where it evaporates leaving behind deposits of calcium carbonate (CaCO3). The cave is open from May to October.
Papuk Cave, Croatia
The Papuk cave is a cave located in the northern part of the island of Krk, Croatia. It is known for its "hands" formation, which was formed by water dripping through the limestone and between the stalactites. The small entrance to the cave has been closed since 2002 due to safety concerns.
---
Bestseller Cupholder Bottles
Bestseller No. 1
Bestseller No. 2
---
The cave has been open since 1992 and it is one of the most visited tourist attractions on Krk Island. It is accessible by boat from an adjacent pier or by foot from a nearby parking area. The cave is home to many different species of animals and insects, some of which are endangered species. The cave also has beautiful scenery with its stalactites, stalagmites, and flowstones. The cave was used by the ancient Romans as a hiding place and is considered to be one of the most beautiful caves in Croatia.
The Krk Island Cave, Croatia
The Krk Island Cave is a limestone cave in Croatia. It was discovered by geologist Jovan Hadzhiivanovic and his brother Dimitrije on October 22, 1892, during the construction of the railway line from Split to Zagreb. The site has been excavated since then and now holds some 7,000 stalactites and stalagmites as well as other mineral formations such as crystals that can be found inside it today. The longest cave passage reaches 1 kilometer long while its deepest point is only 30 meters deep.
9. Rafting on the Cetina River
The Cetina River is a river in Croatia and Bosnia-Herzegovina. It has its source on the slopes of Mount Snežnik near the town of Široki Brijeg, and flows through Mostar and Sarajevo before emptying into the Una River at Čitluk. The total length is about 450 kilometers (280 miles).
The Cetina is a river that was already frequented by the ancient Illyrians. In the Middle Ages it was one of the main roads to Sarajevo and today it is used for rafting. It is also famous for its waterfalls, which are particularly beautiful during the spring.
Rafting trips are offered all year round with different levels to suit everyone from beginners to experts! The only safe way to go rafting in Croatia is not by yourself. You should always accompany a guide, who can teach you about the river and make sure that your safety is guaranteed.
10. Sail Week and Yacht Week
Sail Week in Croatia
Sail Week in Croatia is a week-long sailing festival held annually in July. It's the biggest event of its kind on the Croatian coast and sees over 50,000 visitors from all around Europe come to experience some of Croatia's most beautiful scenery while they enjoy recreational activities such as sailing, windsurfing, and kayaking. The sailboat race that takes place during this time attracts sailors from across the globe with many races taking place throughout various parts of Dalmatia including Hvar, Split, and Dubrovnik.
Yacht Week in Croatia
Yacht Week is a weeklong sailing event held in the month of September. Yacht Week is an annual international sailing regatta that takes place on Croatian waters and it was first organized by the Croatian Association for Sailing, with its roots dating back to 1967 when over 100 sailors participated in this year's edition. The idea behind Yacht Week is to create a community of like-minded people who share one common interest, namely yachting or cruising around Croatia during their vacation time.
In recent years, more than 30 countries have hosted yacht weeks across Europe including France (hailed as "The Biggest European Boat Party"), Italy, and Greece among others. With such success throughout Europe, there are now many other boat parties taking place all around the world from Mexico City to Auckland New Zealand where they come together annually at different locations depending on each country's traditions which vary greatly between nations.
Best Things To Do in Croatia 11-20
11. Boat Tours in Croatia
Croatia's coastline is dotted with small islands and coves, making it a perfect destination for boat tours. These trips are ideal for those who want to explore the beautiful scenery of Croatia's coast but don't have time or energy to travel by car.
Boat Tours in Croatia usually last 3-4 hours long, during which you will see some of the most amazing views on offer from your open-top boat as you cruise along its crystal clear waters at up to 20 knots per hour with an experienced skipper guiding your way through this stunning countryside.
Boat Tour companies in Croatia
In Croatia, the most popular boat tours are those that offer a combination of varied and interesting destinations. One such tour is offered by Dubrovnik Boat Tours which offers trips to many different locations including places like Cavtat, Korcula island, or Split's old town. Another option for visitors interested in visiting multiple islands on their vacation would be one of the numerous day-long cruises provided by Royal Cruise Lines out of Hvar port.
12. Rent a Boat in Croatia
Renting a boat is an easy, affordable way to enjoy the Adriatic Sea and explore some of Croatia's most beautiful islands. There are many different types of boats you can rent on Croatian shores: motorboats for up to 12 people; sailing yachts with two or three cabins; small fishing boats that accommodate four passengers at best; and even luxury catamarans like the Flying Cat which offer private bathrooms, hot tubs, bars & restaurants onboard!
13. Museum of Broken Relationships in Zagreb
The Museum of Broken Relationships is a museum in Zagreb, Croatia that displays personal items from people who had relationships that ended. The founder and curator of the museum say it's not about sadness or regret but rather "celebrating love even though it may have failed."
The idea for this type of exhibition came to her after seeing an exhibit at a gallery in Berlin called 'Love Letters'. That particular show was dedicated to all types of breakups including those between couples, friends, family members, and more. From there she decided on opening up her own show with the same concept as well as adding some twists like displaying wedding dresses along with other articles such as photos or letters written by former lovers.
The Museum of Broken Relationships is located in the city's Upper Town, a few blocks from the main square. The museum is open on Saturdays, Sundays and public holidays, from 10 am to 2 pm.
14. Truffle Hunting in Motovun, Croatia
The truffle hunting season in Motovun, Croatia is one of the most exciting and romantic events that can happen to you. There are many different types of hunts available but they all have one thing in common – an intimate encounter with nature as well as a unique experience for those who love food and wine.
The hunt takes place during autumn when the ground becomes soft enough so that hunters can dig up soil easily without destroying it which allows them to find some amazing varieties of white truffles.
Some people choose to do this type of activity on their own while others hire professional guides from local companies like Truffle Adventures or Wild Tuscany Tours. In either case, there are no barriers preventing you from getting involved in this adventure!
15. Krka National Park
Krka National Park is a national park in Croatia. It consists of two major parts: Krk Island and its surroundings, which are part of the UNESCO Biosphere Reserve; and a small portion on mainland Dalmatia that includes Šćitarjevo village. The island itself covers an area of around 1,000 square kilometers (390 sq mi) with over 700 lakes including Lake Skadar at 714 meters above sea level as well as three waterfalls – Veliki Slapac waterfall near Plitvice Lakes National Park (622 m), Mali Slapac waterfall near Valun-Gornji Waterfall Site ("Valun" means "waterfall")(188 m), and Mala Cuca falls about 2 km from Vrsiče monastery.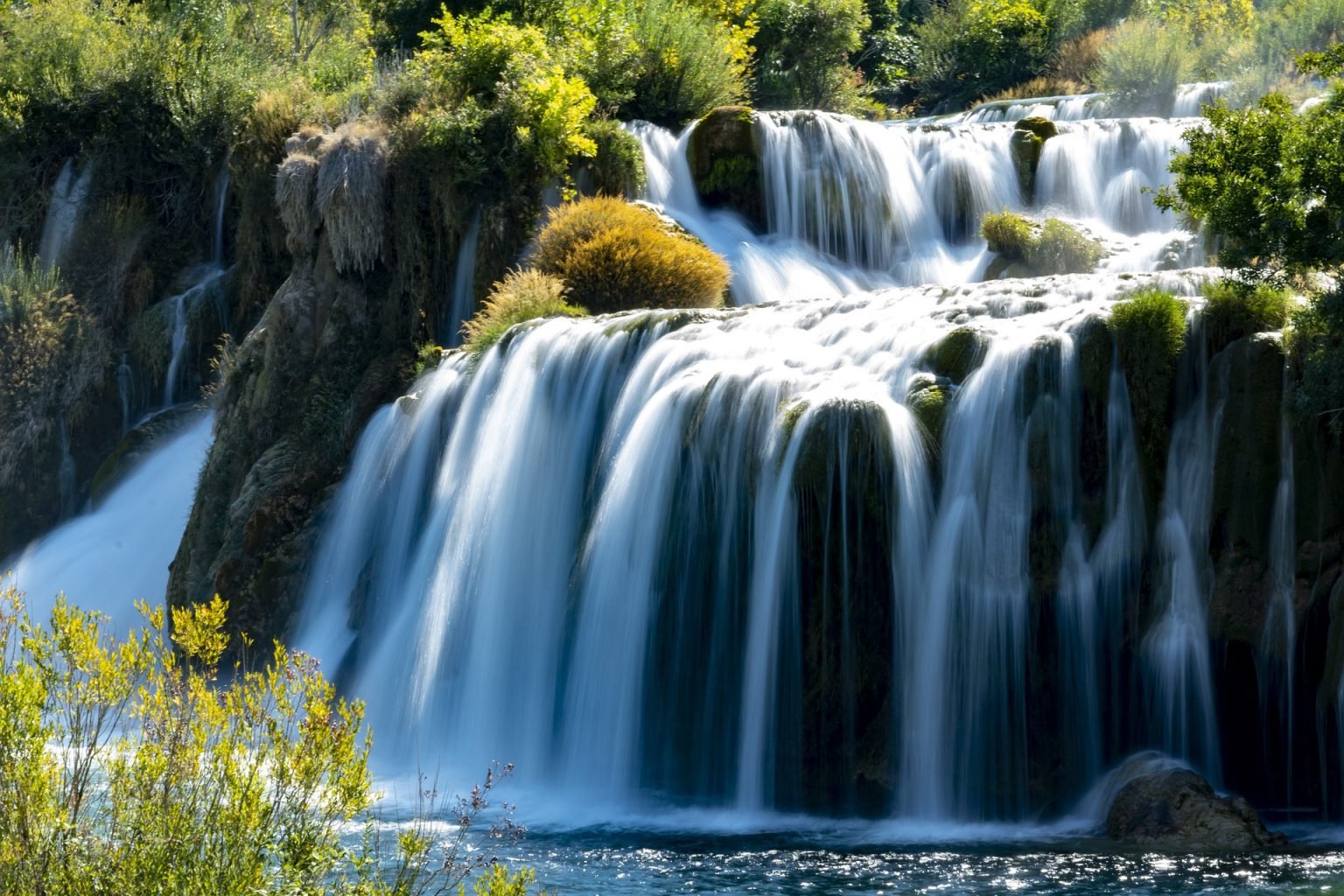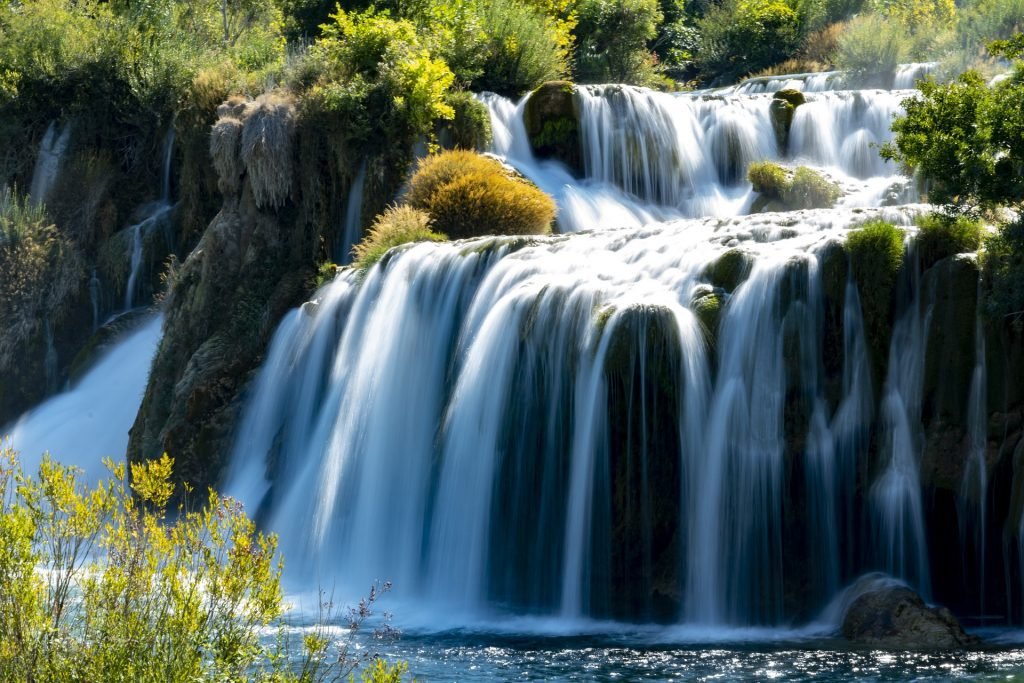 The most popular tourist destinations include Mount Magla on the island's highest peak at 583 meters above sea level, Črnomerec lake at 486 meters elevation, and Psunj cave where there is an underground river flowing into another one called Zrmanja River. The park is famous for its many lakes which are home to numerous rare species of plants and animals.
16. Explore Krk Island
The island of Krk is one of the most important islands in Croatia. It's located on the Adriatic Sea, and it has a population that numbers over 40 thousand people. The best thing about this place is its natural beauty, which makes it an enjoyable destination for many travelers from all around Europe who come here to enjoy nature at its finest. Krk Island is one big adventure waiting to happen!
Krk Island offers plenty of activities for both adults and kids alike including:
Hiking trails through dense forests or along craggy coastlines;
Diving with great visibility into crystal clear waters where you can see various types as well as prehistoric marine life such as sponges, turtles, starfish, and even rays;
Fishing excursions off rocky beaches or small boats deep into open ocean blue water in search of fish like tuna (a popular catch), swordfish, or marlins;
Horseback riding tours through picturesque countryside villages complete with beautiful views across fields full of flowers during springtime time when everything starts blooming again after the winter season ends.
Rent a bike and explore all the hidden gems on this island that was inhabited by Neanderthals and was the first to be settled in the Adriatic.
You can also check out the famous Krk Fortress and its museum.
17. Visit The Old Town Of Dubrovnik
Dubrovnik is a city on the Adriatic coast of Croatia. It's known for its medieval old town, which was declared a UNESCO World Heritage Site in 1979 and has been named one of the New 7 Wonders Cities by The New York Times Magazine. Dubrovnik also hosts several festivals throughout the year including Carnival, St John's Day, Feast of Saint Blaise (the patron saint), and Christmas.
Dubrovnik is an ancient walled city that dates back to before Roman times with many historical buildings still intact today such as churches and monasteries all over the Old Town area where you can explore around at your leisure or go into some museums like the Museum Of City And Sea Ornaments – Maritime Ethnology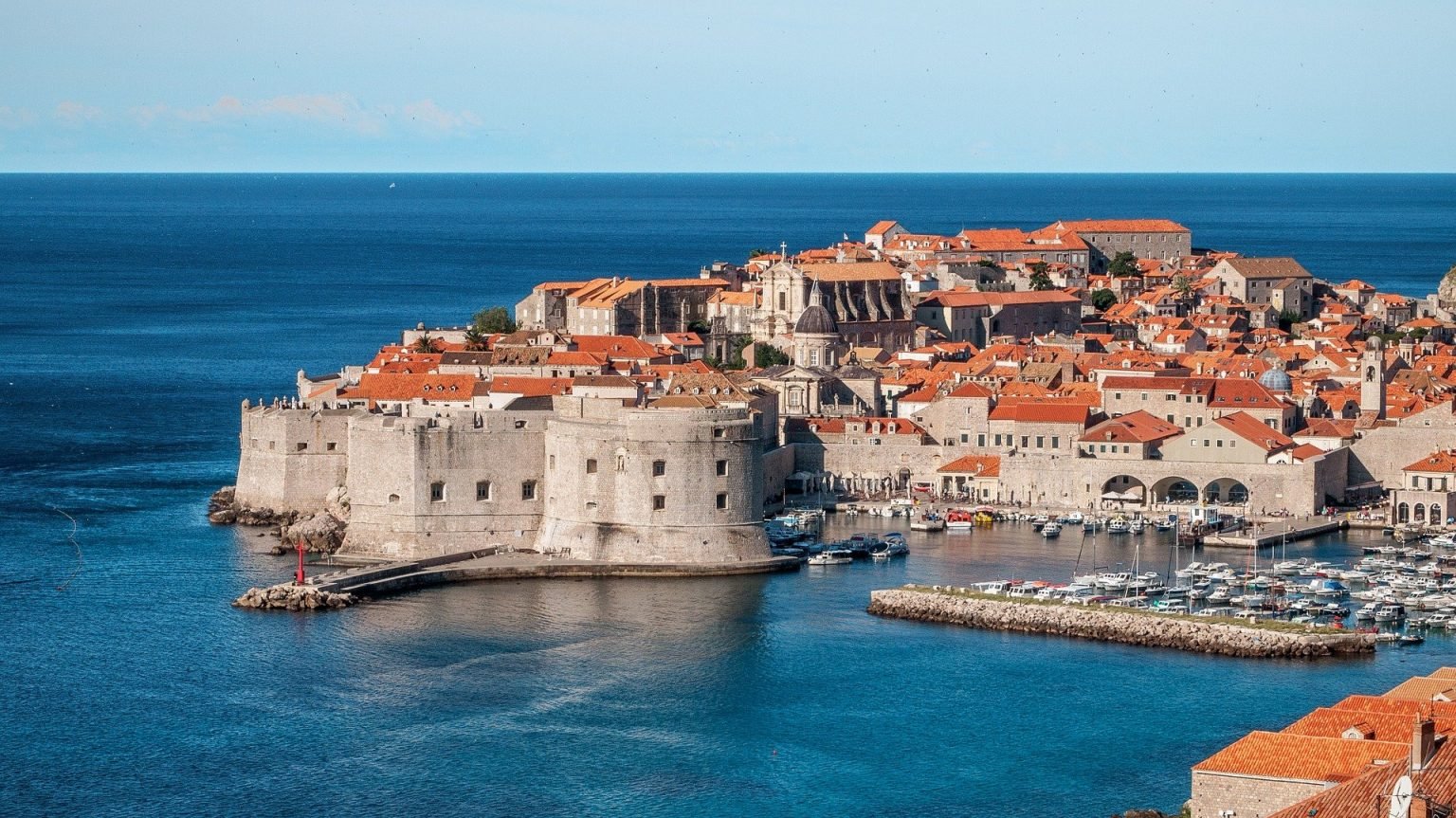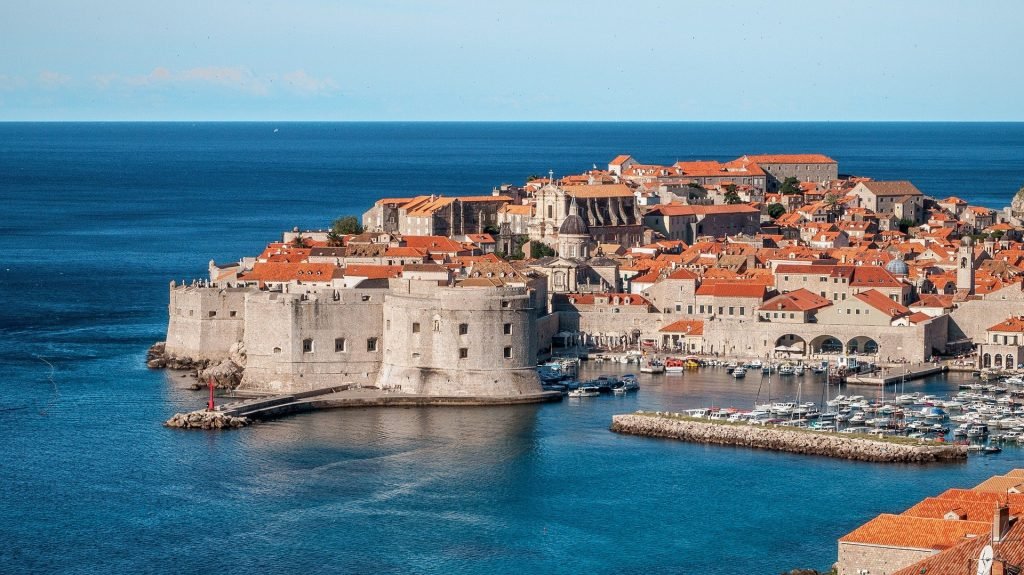 The best way to get around Dubrovnik is walking because it takes about 45 minutes from one side to another, but there are buses available if you're not up for walking.
Dubrovnik's Old Town offers an unforgettable experience of centuries-old architecture and a unique atmosphere, with winding alleyways, fountains, museums, churches, and a 13th-century fortress. To make your visit even more interesting you can also check out the Roman Forum which is made up of a series of ancient columns!
18. The Roman Legionaries' Monuments, Zagreb
One of the most interesting things to do in Zagreb is to visit the Roman legionaries' monuments! These monuments are located in Trnje and they are all made up of a series of pillars and stones that are arranged in an interesting way. Also, you can see the remains of ancient walls surrounding the city so it is an amazing place to visit!
The Roman Legionaries' Monuments in Zagreb are a set of six ancient Roman monuments that were discovered by accident. The monument was found when workers for the construction company "Hidrogradnja" made an unexpected find during excavations on what is now the site of Ban Jelačić Square in 1879.
The Roman Legionaries' Monuments are now a popular destination for tourists and locals alike and you can even try your hand at finding them yourself. Each of the statues is made up of five fragments and one fragment is missing. The statues are located in the middle of a square that was named after a famous Croatian writer that was also named after the statue.
The sculptures are made from white marble and each stands about 4 meters tall. The statues depict Roman soldiers standing in formation with spears in their hands. The figures have been described as being quite realistic, despite their small size.
There are six statues arranged around the square with each figure being placed on its own base, creating a perfect square shape on which they stand. The most well-known statue is known as "Legionary", which is located at the center of the square though it has been broken into two pieces since it was discovered by workers for construction company Hidrogradnja in 1879.
19. Zadar's Sea Organ and Sun Salutation
The Sea Organ is a series of pipes that were installed in the water. The sound waves from these pipes are then amplified and converted into different sounds depending on how they hit the various surfaces around them, such as glass or metal. This creates an amazing effect that can be heard miles away!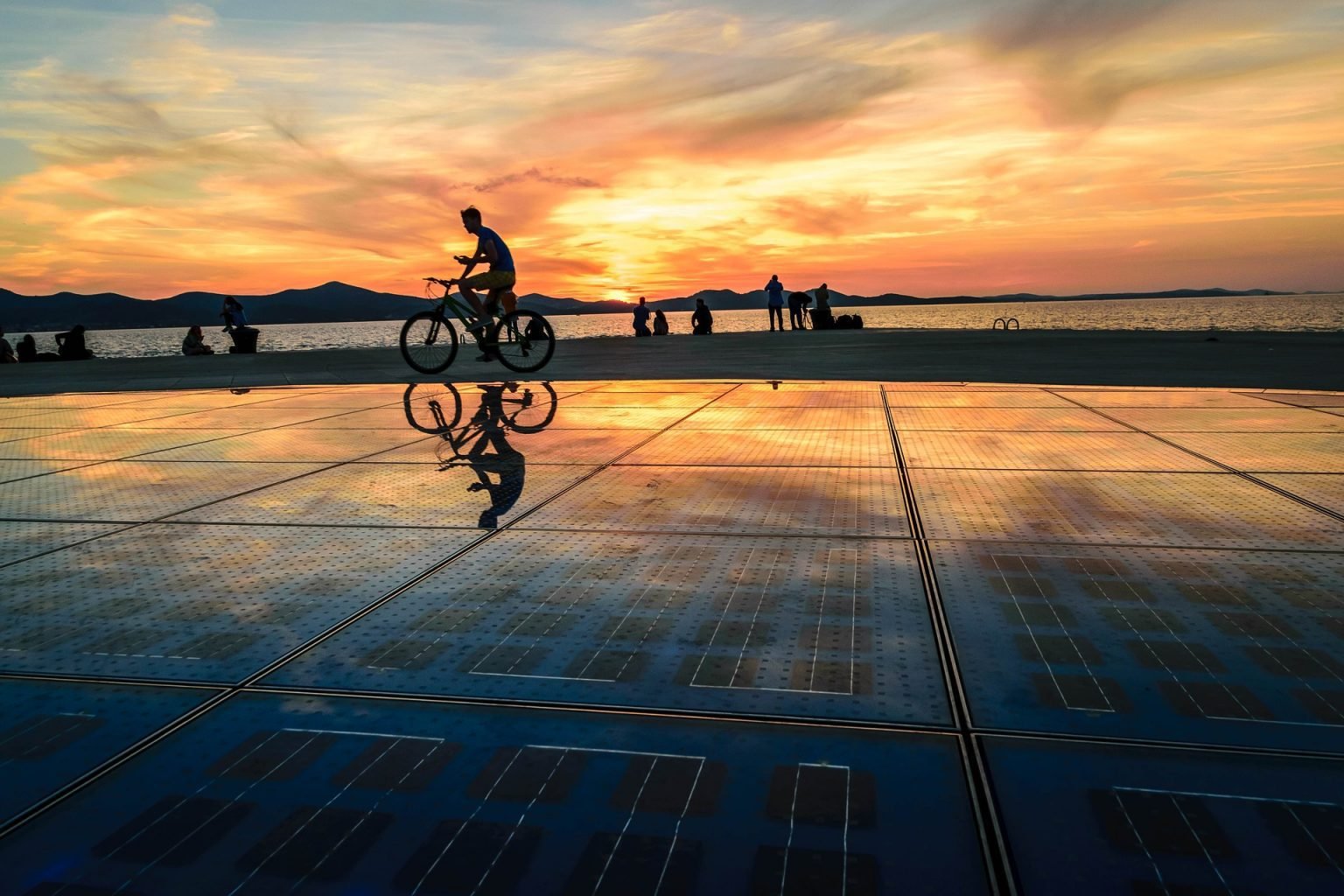 The Sun Salutation is a 22-meter round solar panel in Zagreb, Croatia. The project was created by the artist duo Jasmina and Tomislav Maretic who wanted to create an artwork that would bring attention to renewable energy sources while also educating people about how much power they could produce from sunlight if it were collected in one place. They installed two large mirrors on opposite sides of the circle which reflects light onto each other as well as any surrounding buildings or trees for free use during daylight hours.
20. Game of Thrones Tours in Croatia
This is a treat for The Game of Thrones fans.
You can find multiple Game of Thrones Tours in Croatia, ranging from 2-hour tours to 2-day tours, to the filming locations for Game of Thrones. It's an exclusive private journey into the world that George R.R Martin created. You can explore Dubrovnik, Split, Hvar, and more with guides who have even been part of this amazing show.
The itinerary includes visits to places like Targoviste where King Joffrey was killed by his own men as well as Filming Locations from Season 5 such as The Wall which has never before been seen outside HBO studios.
The experiences in these tours, depending on which one you choose, may include:
Game of Thrones Tour in Dubrovnik – a tour of the filming locations of season 5 in Dubrovnik and more.
Game of Thrones Tour in Split – a tour of the filming locations of season 5 in Split and more.
Game of Thrones Tour in Hvar – a tour of the filming locations of season 5 in Hvar and more.
Game of Thrones Tour on the Water – a boat ride on the beautiful Adriatic Sea with panoramic views over the town and its surroundings.
Visit to the King's Landing: The infamous King's Landing featured throughout seasons 1-4 was actually filmed at a disused power plant across from Dubrovnik's city walls, called Ploče Power Plant. This is where Joffrey was murdered by his own men, Sansa was rescued from her abusive marriage, where Arya became "no one", and Cersei had her son killed.
Best Things To Do in Croatia 21 and beyond
21. Visit Hvar
The best time to visit Hvar, Croatia is during the warm summer months of June to September. The island is located about 13 miles from Dubrovnik, which is a major tourist destination located on Croatia's southern Dalmatian coast. The island itself has been inhabited since prehistoric times, and it was known as an important trading port with Greece, Rome, and other Mediterranean countries prior to its settlement by the Romans.
It was also known as one of the most prosperous cities in Roman Dalmatia until it was sacked by pirates and then destroyed by an earthquake in the 7th century AD. Today, it remains one of the most beautiful places that you can visit while in Europe.
Lavender Fields in Hvar
The scent of lavender is one that can be found in many places, but it's hard to find a place as beautiful and captivating as the fields on Hvar Island. The small island off the coast of Croatia has been known for its beauty since ancient times when people would come here from all over Europe to visit this natural wonder.
Today, visitors flock here year-round with their families and friends because they know there will always be something new waiting around every corner.
The most famous sight in town is an old cemetery where you'll see rows upon rows of gravestones covered by lush green vegetation so thickly planted that you might not even realize it's just a graveyard at first glance. There is no better way to spend a day in Hvar than just wandering around the island and enjoying the simple pleasures of life.
Beaches in Hvar Croatia
The beaches in Hvar Croatia are some of the most beautiful ones you will find. There is a long stretch of beach that has been awarded an international award for its beauty, and there's also a private beach club where members can enjoy their time at the seaside without any interruptions from tourists or other people. The resorts on this island have everything to offer: great food, breathtaking views, and activities like sailing trips on your own yacht or horseback riding through untouched nature. It doesn't get much better than what these destinations have to offer!
Spanjola Fortress in Hvar
Spanjola Fortress is an ancient fortification on the island of Hvar in Croatia. It was built by the Byzantines and later reconstructed by the Venetians during their domination over Dalmatia when it became a key fortress for protecting maritime routes from pirates and other enemies. Today, its main role is to provide protection against tsunamis. It is also home to a museum that contains artifacts from that time. It is located in the center of the town of Hvar and makes for a great place to visit.
22. Sveti Andrija Monastery
The Sveti Andrija Monastery, or, Sveti Andrija Church is located on the island of Hvar in Croatia. It was built in 1321 by a man named Petar II, during his tenure as Archbishop of Split. The church was later renovated by the Turks after they took over the island, and it remains one of the most beautiful churches on this Croatian island. Its interior has been restored several times, and there are always many tourists visiting it so you can enjoy its beauty all year long. The exterior is very ornate with statues and carvings everywhere you look, making it an absolutely stunning church to visit in Croatia.
23. Diocletian's Palace, Split
Diocletian's Palace is a palace in the city of Split, Croatia. It was built during Roman Emperor Diocletian's reign and completed at the end of his rule around AD 305. The construction began under Constantine I on what had been an acropolis to one side of the main square (now called "Kamenita vrata") that faced Rome; it took ten years to complete as work continued throughout all seasons with no interruption due to weather conditions or lack thereof. Diocletian's Palace is the second largest building in Split after the cathedral, and it was built to serve as his personal residence. The palace has a large courtyard with a colonnade of columns on all four sides. There is no trace of how the palace looked before Diocletian's reign, but it is assumed that it was quite similar to what you see today in Split.
24. Blue Lagoon Tour in Croatia
Blue Lagoon is a geothermal spa and tourist destination in Croatia. It's situated on the island of Roški Otero, near Krk Island. The Blue Lagoon was formed by an underground river that flows from Krka National Park to the sea at about 200 meters below ground level; it has been known for its healing properties since ancient times when people found water sources high up in the mountains during their travels. It is the only geothermal spa resort in Croatia. The Blue Lagoon is a famous tourist attraction, visited by more than 200,000 visitors a year.
25. Tito's Tunnels
The tunnels are a series of interconnected passages and chambers, running under the city of Zagreb from its southernmost to northernmost parts. The first tunnel was dug in 1868 by Tito's father Nikola I against Austrian occupation during World War II as an escape route for his family and supporters if they were ever caught by Austro-Hungarian forces. In 1945, he had more tunnels added with help from Soviet engineers following the liberation of Yugoslavia at the war's end. It is estimated that there are over 100 kilometers (62 miles) worth of tunneling beneath Croatia today.
26. Popular Beaches in Croatia
Some of the best beaches in Croatia are Uvala Lapad Beach (Dubrovnik), Vela Przina (Korcula), Mlaska (Hvar), and Saldun Bay (Trogir).
Uvala Lapad Beach, Dubrovnik
The Uvala Lapad Beach is a beach located in the city of Dubrovnik on the Adriatic coast. The beach is named after its shape, which resembles an upside-down boat. It was created as early as 1881 and has been renovated many times since then; it's now protected by law from any future construction or development that would change its appearance.
Vela Przina Beach, Korcula
Vela Przina Beach is a beach located on the island of Korcula in Croatia. It's considered to be one of the most beautiful beaches in Europe, and it has been awarded blue flag status for its pristine waters. The beach itself consists mostly of fine-grained sand that stretches along an 8km long coastline which creates several bays within this large bay system including Vela Przina Bay or "Beach" as it's commonly known by locals.
Mlaska Beach, Hvar
Mlaska Beach is a beach on the island of Hvar in Croatia. It's one of the most popular beaches in all of Europe, and it attracts people from around the world to its golden sands and crystal clear turquoise waters. With beautiful views down onto Mlaska Bay and across to nearby islands, this place is perfect for relaxing with your loved ones or finding peace during your travels through Eastern Europe.
Saldun Bay Beach, Trogir
Saldun Bay Beach is a small beach in the city of Trogir, Croatia. It's located on Saldun Island which sits off the coast of this popular tourist destination and it offers visitors a quiet spot to relax during their stay here. The bay has been designated as an official sea park and there are plenty of things for visitors to do including diving, snorkeling or just walking around looking at all the beautiful views from up close. There are also some great restaurants nearby so you can grab lunch before heading back out onto more adventures!
27. Mljet National Park, Croatia
Mljet National Park is a national park on the eponymous island of Mljet in Croatia. The park covers an area of 3,857 hectares and has been declared a Biosphere Reserve by UNESCO. It includes around 100 kilometers worth of coastline with high cliffs falling into the sea to provide nesting sites for rare species like loggerhead turtles and green petrels which can be seen both day time and night time when they fly over the water during their migration routes. The park also has a number of beaches where you can go for a swim in the crystal clear waters and there are some great hiking trails that lead to the top of the cliffs.
28. Visit Rovinj
The town of Rovinj is a small, coastal Croatian city with an interesting history that has seen its share of ups and downs. The old town's cobblestone streets are lined with buildings from the 15th century onwards; it also houses some impressive churches such as the Church of St. Euphemia which dates back to 1123 AD. The most popular attraction in Rovinj is without a doubt Cavtat Fortress – one can explore this historic site for free!
Out of the list of the Best Things To Do in Croatia, you can pick and choose which ones you want to cover depending on your preferences and how much time you have available on hand. We'd recommend doing all of them!
Croatia is one of the most beautiful countries in Europe with a diverse landscape and natural beauty. In addition to these, it also has some of the best national parks and amazing nature sites like Plitvice Lakes National Park, Krka National Park, etc. As such many people come here to enjoy these places or experience them for themselves. Plan your next trip to Croatia soon!
Read also:
---
Note: The hours of operation, ticket prices, and admission criteria of museums, parks, etc. may change from time to time. For the most updated information, we recommend checking the official website of the attraction directly prior to your planned visit.
Categories: Asia | Africa | Europe | USA | Australia & New Zealand | France | Germany | India | Italy | Spain | Sports | Switzerland | Travel Tips | UK | Products | Download AI Trip Planner App
---