Looking to take a vacation this year? Consider Nice, France. Known as the "Pearl of the French Riviera" and the fifth most populous city in France, Nice is a perfect destination that's less crowded than the likes of Paris or London. With an average high temperature of 86 degrees Fahrenheit, you can enjoy European culture at its finest with plenty of food and drink options. And with scenic attractions like the Promenade des Anglais and Castle Hill, there are plenty of things to do for adventure seekers too!
This blog will tell you everything you need to know about this enchanting European city. From must-see attractions to cultural hotspots, we've got it all covered for your visit. Be sure to use this information to plan your trip.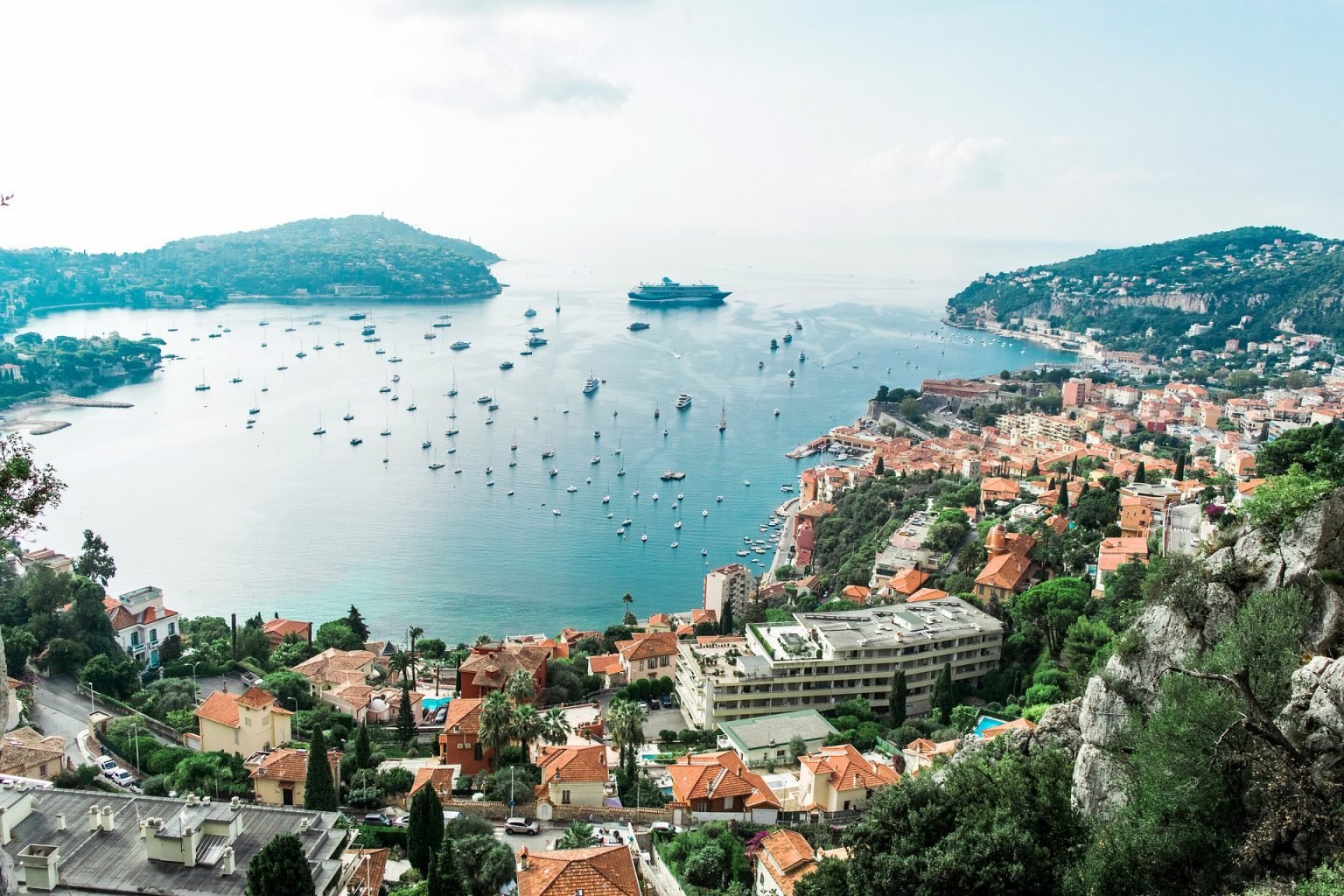 Getting To Nice
If you're looking to travel to Nice, France, there are a few different ways that you can do so. Flights from most major airports in Europe will get you to Nice without any delays.
But if flying isn't your thing, France also offers a number of other transportation options including bus and train services. If you're not too keen on spending a lot of money on transportation, we recommend using public transportation as it's often cheaper than booking a private transfer service. There are also many car rental companies in Nice that offer discounted rates for travelers with international driver's licenses.
An added bonus? Public transportation in France is easy to navigate and takes up less time than driving yourself around town! Finally, if you're looking for a more immersive experience while touring this enchanting European city, consider renting a bicycle or scooter for your stay. With all these options at your disposal, it'll be easy for you to reach Nice while staying on budget!
Must-See Places in Nice
Nice is known for its culture, cuisine, and scenic views. One of the most popular attractions in Nice is Castle Hill. The peak offers a breathtaking view of the city, which you can also enjoy from the two panoramic viewpoints. It's one of the nicest places to visit when you need a break from exploring the city center or other attractions. Another must-see attraction in Nice is Promenade des Anglais, which was built in 1878. This walkway extends 1.8 miles along the sea and features hotels, shops, restaurants, and cinemas that line both sides of the street. Along with being a tourist hotspot, it's also a popular place for locals to walk their dogs or jog.
Let's take a look at the 20 best things to do in Nice, France.
Best Things to do in Nice, France 1-10
1. Promenade des Anglais
The Promenade des Anglais is a waterfront walkway in Nice, France. The promenade offers some of the best views of Nice. There are numerous hotels, restaurants, and shops along the walkway. And if you're interested in the history of the city, you can find plenty of information at the Promenade's Museum of Modern and Contemporary Art.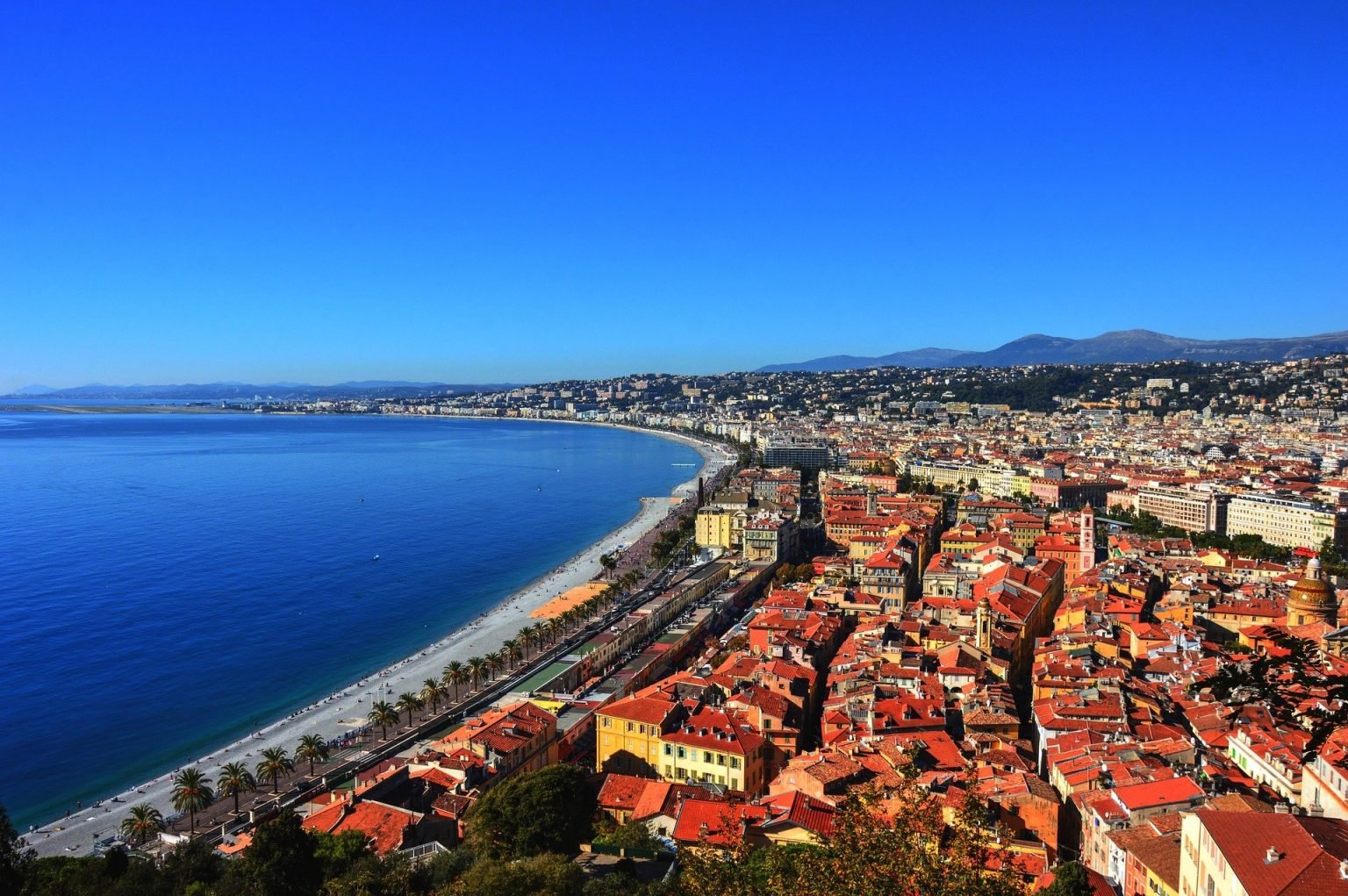 The Promenade des Anglais is a promenade that stretches some 4.8 km along the Mediterranean Sea in Nice, France. It was completed on July 15th, 1834 and it is built entirely of stone from nearby quarries which were used to provide construction material for the city's expansion during its time as an Italian colony under Napoleon III. The Promenade des Anglais owes its name to England, although there are no historical links between this country and Nice or even France itself; instead, it is probably related to English tourists who began arriving by sea in large numbers starting around 1830.
The Promenade offers a breathtaking view of one of Europe's most beautiful coastlines while also providing access to many gardens such as Villa Massena with Jardin Albert Ier (Albert 1st Garden) at the top end near Castle Hill where you will find views over all three Corniches: La Turbie Road up high above Monaco-Ville Beachfront Gardens down below.
2. Vieille Ville
Vieille Ville is the old town of Nice, France. The area was classified as a UNESCO World Heritage Site in 1997 and contains many historic buildings such as Place Massena and Palais Lascaris. It also features narrow streets with high walls called 'cours', which were designed to protect people from attacks by armed invaders who could enter through the city gates; they are now mostly pedestrianized.
The Vieux-Nice quarter (French: "quartier du Vieux-Nice") is an area of about 700 hectares that includes most of the original medieval center, including its large open spaces like Parc Saint Roman or place Garibaldi. This region has been inhabited since prehistory but became important around 400 AD when it served as one of four main entrances into Nice for those coming from Italy. Numerous archeological finds have revealed that human settlement on this site goes back at least 10,000 years ago – even before there was any kind of agricultural activity here – so we can conclude that this part has always been densely populated because it offers some protection against bandits raiding up from Italy during ancient times.
3. Castle Hill
Castle Hill is the most famous attraction in Nice. Whether you're interested in its history or just want to explore, Castle Hill offers something for everyone. The Castle of Nice was built by the Duke of Savoy in the 17th century and has since been transformed into a museum showcasing many artifacts from different cultures.
---
Bestseller GoPro Selfie Sticks
---
But that's not all. There are also gardens and monuments on the property. Visitors can enjoy the views at the Chapelle Saint-Michel de l'Auxerrois or take in an amazing view of France by way of Monument des Générales Jean-Baptiste Bernadotte et Gustave-Adolphe Guynemer. It's an interesting place with something for everyone!
4. Old Town, Nice
One of the most popular areas in Nice is Old Town. This is a historic district with winding streets, picturesque architecture, and plenty of shopping opportunities. You'll find local boutiques, quirky shops, and more than 700 restaurants to choose from. There's also a lively nightlife scene that you won't want to miss out on!
Located near the harbor, restaurants like Les Tresors de Nice offer fresh seafood dishes while Le Rouge Gorge specializes in Mediterranean cuisine. La Belle Époque is an elegant restaurant known for its French classics and great desserts.
Nice's Old Town is always bustling with activity and has something for everyone. If you like wine tasting, stop by Le Vin Papillon; art lovers can visit the Museum of Modern and Contemporary Art, and fashionistas will be tempted by Jean-Paul Gaultier's flagship store.
The old town of Nice is a maze of alleyways with local shops and restaurants, darkened by tall ochre-painted apartment buildings. The Colline du Château dominates the scene to the east. Glaciers, crêperies, and cafes all flow onto squares which are often lively until late at night. There's a strong Italian feel about the architecture and setting here because Nice wasn't French until 1860 when it became part of France following the Treaty of Turin in Italy.
---
Bestseller Copper Water Bottles
---
5. Parc de la Colline du Château
Parc de la Colline du Château is a public park in the center of Nice, France. The city's botanical garden is situated within it. Parc de la Colline du Château was created by Jean-Claude Decaux and opened on May 21, 2002, as part of an urban redevelopment project for central Nice to create new green spaces linking the old town with modern development along the seafront Promenade des Anglais.
It covers 23 hectares (57 acres) and includes many notable features including artificial lakes, play areas for children such as tree houses or swings made from recycled materials which are not common in French parks; waterfalls cascading down into ponds where visitors can swim; gardens containing over 1,000 different species of plants including rare varieties like magnolia trees that usually grow far away from this climate zone; sculptures representing allegories related to nature like "La Fontaine aux Primevères" ("The Spring Fountain"); fountains dotted around its paths designed by artists invited specifically for this project—for instance, there is one work entitled "Les baigneurs sous les étoiles" (Bathers under stars).
6. Musée Marc Chagall
The Musée Marc Chagall in Nice houses a permanent collection of paintings and drawings by Russian artists. The museum is located on Avenue Dr. René Cassin, near its junction with Boulevard des Arts et Métiers which leads to the Promenade du Paillon and Palais de la Méditerranée, two other major tourist sites in Nice. The building was designed by architect Mario Botta; it opened on May 8th, 1994 after ten years of work (the delay was caused partly because Botta had been commissioned for another project).
The Museum's collections include over 2200 works; around 1300 paintings (including 300 gouaches), 250 sculptures, 1000 lithographs, and 1500 ceramics from all periods beginning with his earliest sketches at age 15 until his death aged 101. The museum also contains a rich collection of photographs and original documents. The permanent collection is presented in chronological order and divided into seven themes: "Russia", "France", "Israel", "California", and "Nice" (the last three being the places where Chagall lived).
7. Nice Cathedral
Located on the Promenade des Anglais, Nice Cathedral is a Roman Catholic church located in Nice. The cathedral was designed by architect Charles Léger with help from two other architects and was built between 1856-1864. It features an eclectic mix of styles including Neo-Byzantine, Gothic Revival, and Moorish revival architecture. A major restoration project took place between 1985-1995 to restore the building's original appearance after it had been damaged during World War II bombings as well as natural weathering over time due to exposure to salt air.
---
Bestseller Cupholder Bottles
---
8. Cours Saleya Market
The Cours Saleya is a street in the center of Nice, France. The market on this street dates back to 1493 and was originally used for selling herbs. It has been an important part of life in Nice ever since with its fruit, vegetables, flowers, and fish markets all operated by different merchants every day except Sunday when it's closed down.
The stalls are set up at either end of the pedestrianized section so that shoppers can walk along the length while browsing produce from both sides or just go straight to one side if they know what they want before reaching them – butchers (carnissiers) on one side; bakers (boulangers) on another; cheese sellers (fromageries), greengrocers/fruiterers (primeurs), vegetable sellers, etc., between these two ends.
9. Musée Masséna
The Musée Masséna is a museum of Fine Arts and Archeology in Nice, France. It was established by the will of Adolphe Masséna (1807-1897), who donated his art collection to the city on the condition that it be housed in a specially designed building bearing his name. The construction took place from 1879 until 1895 under the direction of architect Tony Garnier. Today's museum is composed mainly of two buildings; one containing an archaeological section with collections covering prehistory through antiquity; and another presenting painting, sculpture, decorative arts as well as drawings and prints produced before 1850 – including works by artists such as Caravaggio or Jean-Baptiste Greuze – which were formerly kept at Château de Nice but since moved to this location for exhibition purposes.
10. Parc Phoenix
Parc Phoenix is a public park in Nice, France. It was created by the architect Jean-Charles Alphand for Emperor Napoleon III and Empress Eugenie's visit to their newly acquired territory of Algiers in 1855. The site had been originally occupied by "Les Jardinets", an old French royal garden dating from 1784 that was destroyed during the Napoleonic Wars. Parc Phoenix is one of two parks designed on this spot; its counterpart, Jardin Albert 1er (also known as 'Le Belvédère'), lies immediately east across Avenue de la République.
The original design consisted of four terraces descending towards sea level with cascades and ponds at each stage creating waterfalls that fed into small lakes or seas below them – all contained within a rectangular area approximately 800 meters long north to south but only 100 wide east-west so not much more than 300 meters total width including paths around Parcs et Jardins à Paris: Les Parcs du center Ville. There were also many exotic plants brought back from Algeria such as palm trees which still exist today along with other species like pineapples.
Best Things to do in Nice, France 11-20
11. Beaches in Nice, France
The French Riviera, or Côte d'Azur, stretches from Marseille to Menton and encompasses the Mediterranean coastline of France. Along this stretch are many beaches which have been classified as four colors based on their water quality: blue (clean), green (fairly clean), yellow (polluted), and red (poor).
Nice has a wide variety of beaches that range in color depending on where you swim. The most popular beach is Plage de la Garoupe because it's close to Nice's center but also offers great views over the bay.
Green-colored Plages des Ponchettes is an excellent option for families with children who want easy access to restaurants nearby while still feeling like they're at a remote spot by the sea; however, if you want more privacy there are other options such as La Baie Rouge, Les Salins du Royaume or even Le Mourillon just outside of town!
The Villefranche-sur-Mer beach in Nice is a beautiful and serene place to spend the day. It's located on the French Riviera, which means it has one of Europe's most stunning coastlines. The water here is calm thanks to its bay location, so you can enjoy swimming or just sunbathe without fear of being caught up in waves that could knock you over. If your perfect vacation spot involves white sand beaches with crystal clear water then this should be high on your list!
12. Monastère de Cimiez
The monastery of Cimiez is located in the hills overlooking Nice and was founded by the Benedictines from Italy. The monastery has been occupied since about 1072, but it became a fortified abbey around 1450 when monks were forced to leave their previous home at Saint-Martin de Tende during an invasion. In 1791, the French Revolutionaries suppressed religious orders and turned many monasteries into prisons or schools; as a result of this, Monastère de Cimiez served as both for nearly twenty years. It now functions primarily as a museum with its well-preserved medieval cloister open to visitors.
13. Cap-Ferrat
The town of Cap-Ferrat is a commune situated on the French Riviera. The area has been inhabited since prehistoric times, and was later developed by the Romans who built villas in what they called "Caput Pharia". In 1891, it became part of France after being given to them by Italy as a gift for their help during World War I. Today, this small village still maintains its high society atmosphere with many famous people owning homes there including Sir Elton John and Madonna.
Nice is also located on the coastline about 20 km from Monaco. It's known for having one of Europe's best climates because it rarely snows or rains all year round which makes life very comfortable here!
14. Allianz Riviera Stadium
The Allianz Riviera is a multi-purpose stadium in Nice, France. It hosts football matches and athletic competitions, but can also be used as an open-air concert venue. The facility was previously known as the Stade Municipal du Ray or simply the "Stadium of Nice". Construction on it began in 1935 and lasted four years with its opening being inaugurated on July 14th, 1939 by Mayor Jean Médecin at a time when Nazi Germany invaded Poland marking World War II's start for Europe.
The stadium has hosted international rugby union games including France versus Tonga (1961), Italy versus Ireland (1964), and New Zealand versus Australia (1973). Rugby league has been played there too; since 2008 this sport has become more popular than association football among young people in metropolitan areas around Paris such as Lyon or Lille so that now they are playing their own championship which will culminate into a grand final to decide who wins this title named French League 1 Elite Championship.
15. Mont Boron
Mont Boron is a hill in Nice, France. It has been called the "Green Mountain" because of its extensive pine forests and native plants. The summit provides views over the Mediterranean Sea and beyond Corsica on clear days.
The Mont Boron park covers an area of about 20 hectares (50 acres) which includes two ponds; one near the top at 230 meters altitude with water lilies, cattails, and other aquatic plants; another lower down with trout for fishing. There are also many rare shrubs including Cistus ladanifer or rock rose – found only here – as well as broom bushes from Provence, pines from Sicily, and eucalyptuses imported by Napoleon I after his Egyptian campaign.
16. Cimiez neighborhood, Nice, France
The Cimiez neighborhood is a historic district in Nice. It's famous for the ruins of an old Roman aqueduct, which is located on its northern edge. The site was added to France's list of national heritage sites as a "monument historique" on May 22nd, 1906 and since then has been open to the public free of charge with no entrance fee required. The district also features several other notable landmarks including St-Jean Baptiste church, Villa des Arts (the former home of painter Henri Matisse), Museum National Message Biblique Marc Chagall, Musée d'Art Moderne et d'Art Contemporain (MAMAC) Nice museum dedicated solely to modern art from 1880 onwards).
17. Boat trip from Nice, France
A boat trip from Nice, France can be a great way to see the coast and get away for an afternoon. The best time of year to take this type of tour is during the summer months when it's warm enough outside and not too crowded on board. Depending on how long you want your boat ride experience to last, there are different tours available that range in duration from 2 hours up to 10 hours or more!
The most popular route is right along the coastline with stops at various points along the way where passengers may disembark if they wish or stay onboard for a smoother ride back into port. For those who do choose to go ashore, many times these spots offer food vendors as well as other activities such as swimming in natural pools carved out by ancient volcanic eruptions which make them ideal destinations for families looking for some fun in-between all their sightseeing adventures!
18. Some places Nearby Nice, France
Antibes: One of Antibes's best attractions is Fort Carré, which is a square fortress. Cap d'Antibes also has some magnificent residences and you can go on tours in them here!
Cannes: The Cannes Film Festival takes place each year in the city. Make sure to go on The Walk on "Croisette" and visit Lerins Islands!
Eze: One of the most beautiful villages in France, Eze is a small village perched on top of the sea. It's easily recognizable from miles away by its distinctive castle-like buildings.
Menton: The Italian border town of Menton is known for its vibrant lemon festival and consistent sunshine.
Monaco: Monaco is one of the most luxurious places in Europe. You can visit The Palace, located on Le Rocher and Monte-Carlo's Casino Royale. There's also the Oceanographic Museum to enjoy!
19. Food and Drink in Nice, France
Food is a big part of French culture, but this isn't always easy when you're traveling abroad. Luckily, Nice has plenty of food options that are delicious and authentic to their region. If you're looking for something light and refreshing, try the Pan bagnat – a take on the classic cured ham sandwich with tuna fish salad. And if seafood is more your style, go for bouillabaisse – a traditional Mediterranean fish stew. Mustard mayonnaise is usually served with this dish, so be sure to ask for it when ordering.
Italian gelato shops in Nice, France
Italian gelato shops in Nice, France are popular among locals and tourists alike. These establishments offer a variety of flavors such as chocolate, hazelnut, or pistachio to satisfy any customer's taste buds. The best part is that they do not use artificial coloring so the colors on your palate will be natural and true-to-taste!
The most famous Italian gelato shop in Nice is called La Palette which also has locations around Paris and London. They have been serving their customers for over 30 years now with only the freshest ingredients sourced from Italy itself including milk, eggs, sugar cane extractions (such as pure vanilla), fresh fruit juice concentrates (such as raspberry), etc.
Popular Restaurants in Nice, France
The city of Nice is a popular tourist destination for people from all over the world. There are many different types of restaurants in the area, but two that stand out are Le Gourmet and L'Auberge de la Colle Saint-Loup.
Le Gourmet – This French restaurant offers traditional dishes with modern twists to keep things interesting while still maintaining an authentic feel. They have three different menus: one for meat-eaters, vegetarians or vegans and seafood lovers alike can enjoy this place because they offer something special for every taste bud! The menu changes daily so there's always something new to try on your next visit. This establishment has been around since 1975 which means they've perfected their craft over 40 years – you're sure to love it too!
L'Auberge de la Colle Saint-Loup – This restaurant specializes in hearty fare made with fresh ingredients grown right nearby at their organic farm just outside town (you'll see it if you drive by). Their rustic-chic dining room features exposed stone walls lined with wine bottles hanging upside down like stalactites; most diners know enough about wines not only to choose them by varietal but also a vintage year as well as grape variety—a real advantage when ordering here.
Nice also features plenty of unique cafes where you can enjoy an espresso or glass of wine in addition to delicious pastries. One notable cafe in the city center is Caffe Florian, which was founded by Napoleon himself in 1820. You can even rent out their outdoor patio for any event!
20. Shopping in Nice, France
Visiting Nice, France is a refreshing change from the hustle and bustle of other European cities. It's a great place for shoppers too! There are plenty of places to shop in the city for souvenirs or gifts to take home with you. From designer boutiques on the Promenade des Arts to street markets all over town, there is something for everyone.
Places to shop for souvenirs or gifts
Nice is a popular tourist destination and has many shops that sell souvenirs or gifts. Some of these include the Museum Shop, which sells books about Nice's history as well as postcards and other memorabilia; Galerie de la Marine, an art gallery with paintings by both local artists and international ones; the Marché aux Fleurs et au Jardinier (the Flower Market), where you can find flowers for your home or garden at very reasonable prices among other things such as pottery from Marseille.
There are also several small vendors who set up shop in Vieux-Nice on Sundays to offer their wares to tourists looking for one last memento before they head back home.
Out of the list of the Best Things To Do in Nice, France, you can pick and choose which ones you want to cover depending on your preferences and how much time you have available on hand. We'd recommend doing all of them!
There is a lot to see and do in Nice, France. Whether you're looking to relax, shop, see some great sights or eat your way through the city, there's something for everyone.
Read also:
---
Note: The hours of operation, ticket prices, and admission criteria of museums, parks, etc. may change from time to time. For the most updated information, we recommend checking the official website of the attraction directly prior to your planned visit.
Blog Categories: Asia, Africa, Europe, USA, Australia & New Zealand, France, Germany, India, Italy, Spain, Sports, Switzerland, Travel Tips, UK, Products
More From The Blog
---