The best part of having a partner and being in a relationship, apart from the obvious emotional support/connection and love, would be that you have someone to explore new places, and things with and try out new activities with. You have a partner in crime. This doesn't mean that you are just exploring and doing new activities together for the sake of it but it creates a good opportunity for you to make fond and cherished memories with your loved one. 
Whether you are on a vacation to Tampa or just a local there, you must be looking for things to do, new places, and activities to experience with your partner. You may be looking for your next date location or simply want to explore Tampa and what it has to offer. We have compiled a list of fun, diverse, and equally engaging things that you can take your partner to when you are in Tampa. It consists of not just outdoor activities and traditional romantic things like dinner options and movie dates, but it also has some rather unique and inherently Tampa things one must see and experience.
Here is the list of 14 fun things you can do with your partner in Tampa:
14 Fun Things To Do For Couples in Tampa, Florida
1. Busch Garden Tampa Bay
This is one of the main attractions in Tampa regardless of age and any other barrier. This is a part adventure theme park, part safari-style zoo. This is a unique place where not only you can enjoy one of the best collections of rides in the world but also interact with various exotic animals. Whether you are into adventure rides or your partner wants to experience a safari, you can get it here. It is spread over a 335 acres area. It is an African animal-themed adventure park that also has an animal care center. You are in for a day of unlimited fun, from watching animals like giraffes, flamingos, and elephants to riding some adrenaline-rushing rollercoaster. 
The sun always shines after the rain! ☀

Join us for a Summer Celebration Fireworks Spectacular show TONIGHT at 9:15 pm! Don't miss this vibrant show filled with fireworks, fountains, and special effects 🎇 pic.twitter.com/nFQjhl1UEq

— Busch Gardens Tampa Bay (@BuschGardens) May 31, 2022
There are so many things to do and see that one day would feel like too little a time. To avoid the rush, you can visit the place on the weekdays. This is a perfect place for a couple to spend their day experiencing fun rides, interacting with animals, eating, and overall having a blast. The rides have wheelchair accessibility as well. The ticket for "visit any day" is around 124 dollars per person, which allows you to visit the park on any day within 6 months from the date of purchase. This place stays open from 10:00 a.m to 7:00 p.m. It is located at 10165 McKinley Dr, Tampa, Florida. 
2. Ybor City and Ybor City Museum State Park
If you and your partner want to spend your day roaming around trying to know the city better and enjoy the vibrant, diverse culture and history then look no further than Ybor City. It is also known as the Cigar capital. There are multiple lanes and avenues filled with artists, sophisticated, chic restaurants, bars, boutiques, and so many more things. You can just stroll around, look and observe the history of the old structures, and interact with people. You can visit one of the numerous restaurants present and enjoy a delicious meal. Window shop for yourself and your loved ones.
Ybor City Museum State Park. One of only two National Historic Landmark Districts in Florida, the Museum is located in the 1923-era Ferlita Bakery, its lush Mediterranean-style garden and the "casita," representative of a typical cigar-worker's family home pic.twitter.com/TrS1Ev834R

— Matthew Paulson (@MattPaulson28) May 9, 2019
Those wanting to delve deeper can also visit the Ybor City Museum. It is a good place to visit if your partner is into history and wants to learn about the past. It has exhibits on the city's cultural history, including a restored home, & Mediterranean gardens. You can learn about the heritage, history, and vibrant culture of the place while enjoying delicious food and window shopping with your partner. The museum ticket is 4 dollars per person. It is open from Wednesday through Sunday from 9:00 a.m to 4 p.m. It is located at 1818 E. Ninth Ave, Tampa, Florida. 
3. Tampa Riverwalk
This is perfect for those couples who want to enjoy each other's company while taking a light stroll on a scenic route. This is a 2.6 miles long open space and pedestrian trail along the Hillsborough River, Tampa. The waterfront view of the city is absolutely gorgeous. The sunsets are especially awe-inspiring. It is nothing less than majestic. The setting sun creates a beautiful painting against the backdrop of the city skyline. It creates a romantic moment like no other. There are multiple restaurants to choose from at the Armature Works, so you can grab a quick bite when necessary.
The Gold Star Families Memorial Monument honors the 300+ Gold Star families in Tampa Bay who lost a loved one in service to our country.
If you're walking along the @tampariverwalk this #MemorialDay, stop by the monument in MacDill Park to remember those who sacrificed all. 🇺🇸" pic.twitter.com/5KClTiVaBl

— City of Tampa (@CityofTampa) May 30, 2022
You can also do biking as well as boating in the area, so people who want to do some outdoor activities have things to do here too. You can just spend the day soaking in the warm sun and enjoying each other's company while you browse through restaurants and consume delicious food. Best of all, this is open to all and you decide where, when, and what to eat, see, and do. At night the place around this walkway comes alive and you have plenty more things and attractions to choose from.
4. The Florida Aquarium
What's a better way to spend the day with your partner than watching cute aquatic animals at the aquarium, strolling along with the exhibits, and just, in general, enjoying each other's company in a calm and chill environment? The Florida Aquarium is one of the best in the USA, you can hope to see a variety of aquatic as well as terrestrial animals here. You can see sharks, turtles, jellyfish, corals as well as lemurs, and other exotics animals. 
---
Bestseller Drones
Bestseller No. 1
Bestseller No. 2
---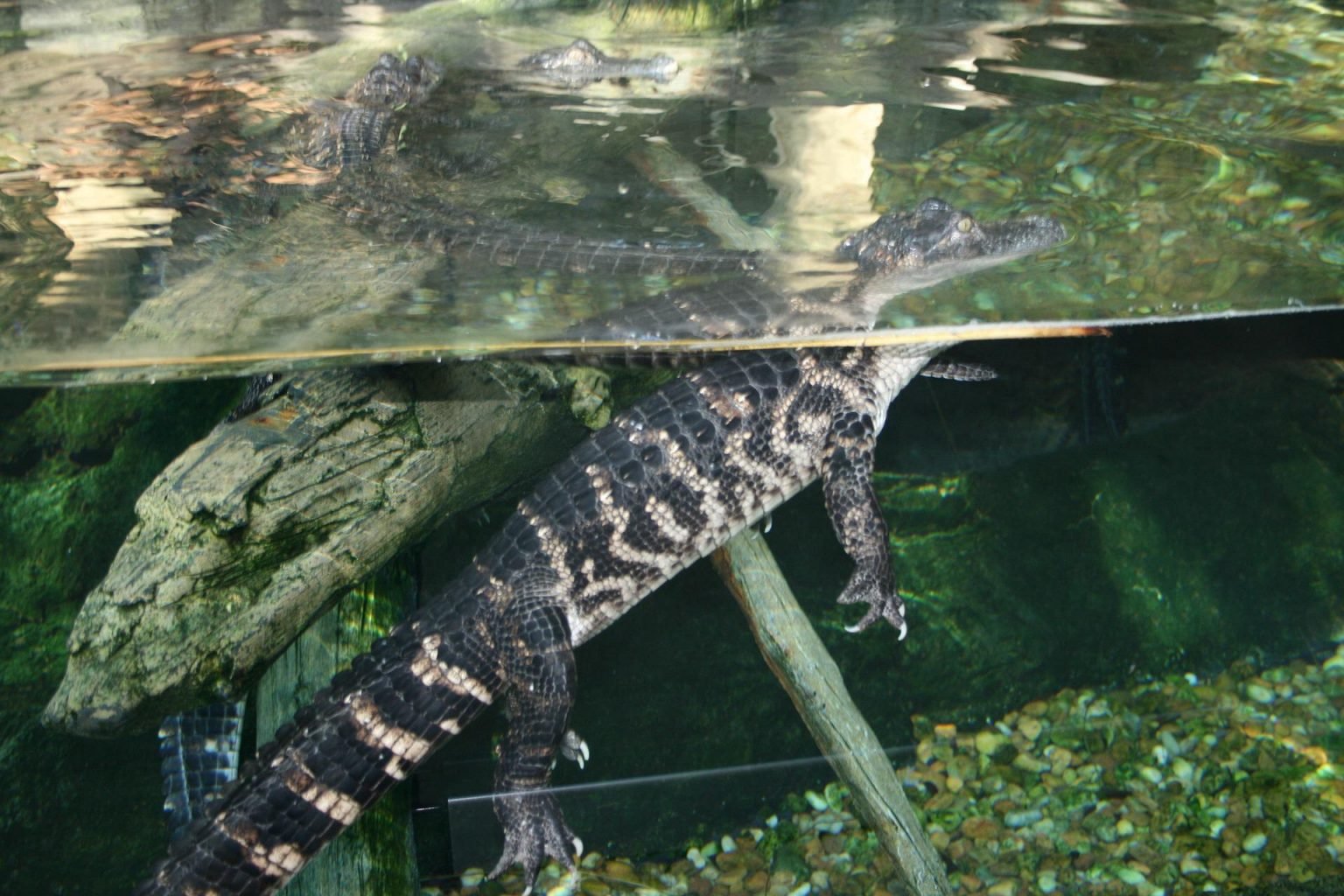 The price ticket for General admission fluctuates on various things like weather and crowd etc. You can watch different unique species and walk hand in hand. It makes for a great half-day activity as it is not a very big Aquarium. It stays open from 9:30 a.m. to 5:00 p.m. It is located at 701 Channelside Dr, Tampa, Florida.
5. Tampa Theatre
This is a great place for those couples who are into movies, documentaries, art performances, and in general, like to watch something. This was built in 1926 as a historic U.S. theatre and city landmark in Downtown Tampa. The theatre is absolutely gorgeous and was built as an atmosphere-style movie palace. For those who want to know the history of the building, they also give a 15-minute tour. The old architecture and decor certainly create a vibe that is unmatched anywhere. The aesthetics, the overuse of golden decoration, and the staff create a mood for the best movie-watching experience which you can enjoy with your partner.
Thurs., March 31: The Florida Orchestra is bringing back its popular Masterworks Soundwaves concerts with a series of intimate performances throughout Tampa Bay, and Tampa Theatre is proud to be hosting The Florida Orchestra: Winds & Brass! Tickets: https://t.co/weXBmv1FdS pic.twitter.com/eT2Leq4GlK

— Tampa Theatre (@tampatheatre) February 27, 2022
The theatre features a wide range of things for you to see and choose from, like documentary movies, foreign language movies, and Classic movies, among other things. You should definitely check out for the simple fact that this place will give you a different vibe to your date night movie-going experience. The theatre is wheelchair accessible. It is located at 711 N Franklin St, Tampa, Florida.
6. Honeymoon Island State Park
If you are looking to get away from the city crowd and spend just one on one time with your partner among blue water and white sand, then this makes for a great destination. This offers clear blue refreshing water and white sand beaches for you to just lay under the sun and relax. You can just cut off from the noise and crowd and actually enjoy your time with your partner. For those who want some outdoor activities, the nature trails of Honeymoon Island State Park make this barrier island an ideal place for it too.
Honeymoon Island went from ☀️🌊 🏖️ to ❤️😘🔥 #LoveFL

📷 IG: jasmine.explores⁠
📍: Honeymoon Island State Park pic.twitter.com/GPFrNSA98A

— VISIT FLORIDA (@VISITFLORIDA) April 7, 2021
The clear blue sky, water, and white sand create a perfect romantic sunset location for you to just sit back and enjoy. You can hike or play volleyball at the beaches as well. This place is also pet friendly so you can bring your dog with you. There aren't many people so you can have ample space as well as alone time. There is a narrow bridge that connects the island to the mainland. It will cost you 8 dollars per vehicle to cross it. It is located at 1 Causeway Blvd, Dunedin, Florida.
---
Bestseller GoPro Selfie Sticks
Sale
Bestseller No. 1
Sale
Bestseller No. 2
---
7. ZooTampa At Lowry Park
Who doesn't like going to the zoo? If you want to relive your childhood's favorite activity with your partner then you should check out this place. You can watch different animals and tell each other your childhood stories regarding zoos, and animal encounters and in general have fun at a place where you used to love to visit as a kid. ZooTampa is among the top 25 zoos in the U.S. You can see several apex predators as well as many exotic animals like the Indian rhino. You can also learn about different conservation efforts taken to preserve and save them. 
Tonight we are hosting Go Green Night! 🌎

With this year's focus being manatee conservation, I took a trip to @ZooTampa to learn more about their Manatee Critical Care Center. pic.twitter.com/vfcZ5Rzdyw

— ThunderBug (@ThunderBugTBL) April 19, 2022
The safari is particularly good. You are bound to enjoy your time while reliving nostalgia. The place is huge so you can spend a major portion of your day here. The signs, programs, and extra activities are education in a fun way. There are food options available inside the park as well. The ticket price is around 44 dollars for adults but you can visit unlimited times for one year. It is open throughout the week from 9:30 a.m. to 5:00 p.m. It is located at 1101 W slightly Ave, Tampa, Florida.
8. Tampa Museum of Art
Everyone loves art and they love to look at and appreciate good art. Tampa museum of art is just the place for couples who want to spend time with each other browsing through some good art and have a rather calm, relaxed, and chill day out with their partner. This is also a very good spot for you to take your partner on a spontaneous date where you can show your artistic side as well as learn things about art. The museum is nice and open and has well-presented galleries which provide Innovative exhibitions and art classes.
Come take a last good look at the Anthropoid #Sarcophagus of Shesep-Amun-tayes-herit at the Tampa Museum of Art before the exhibition HerStory closes on June 19, 2022. On the sarcophagus, you can see the stylized face of a woman painted on the lid. #Archaeology #AncientEgypt pic.twitter.com/m6RRJSMKUr

— Tampa Museum of Art (@TampaMuseumArt) May 30, 2022
The exhibits include modern and contemporary art, as well as Greek, Roman, and Etruscan antiquities. They also have tours available. The staff is friendly and polite. Overall, it makes for a compelling case, you are going to have fun browsing through the displays and learn something new with your partner together. It is open from 10:00 a.m. to 5:00 p.m. It is located at 120 W Gasparilla Plaza, Tampa, Florida.
9. Adventure Island
This is a perfect location for couples who are looking to have a fun day doing some activities. Adventure Island is a water park so you can expect to stay cool and have a lot of fun with your partner on numerous rides. It is spread across 30 acres and features water rides, dining, and other attractions. This should be on your list as it is located just across the street from Busch Gardens Tampa Bay. It is a perfect location for you to have some inhibited fun experiencing the water rides with your partner.
---
Bestseller Copper Water Bottles
Bestseller No. 1
Bestseller No. 2
---
Retweet and tag your slide buddy! If they don't see it in the first 10 mins, they owe you an Adventure Island date! 🌊 pic.twitter.com/ldMgKHiK07

— Adventure Island (@AdventureIsland) May 31, 2022
The food is also amazing inside the park. You can't bring your food and drinks. Even if you don't like the rides, there are plenty of places to just lay and relax and have a nice time by the pool, under the sun and shades. One more good thing is that they do serve alcohol inside the park. A perfect place whether you want to relax or have fun in the water on the rides, you can do both. A single-day ticket per person would cost you around 44 dollars. It is open from 10:00 a.m. to 5:00 p.m. It is located at 10001 McKinley Dr, Tampa, Florida.
10. Oxford Exchange
What are among the couple's favorite activities? If you guessed eating food together then you aren't wrong. Even so, couples like the idea of brunch a lot. This is an iconic place as well as an extremely beautiful space where you can go with your partner to have a delicious brunch and, in general, good food. This is an ideal place where you can take your partner to just have a good meal, talk with them, and enjoy each other's company in a classy environment.
Oxford Exchange, Tampa. it baffles me that the US doesnt build buildings (and rarely renovate) like this anymore. we've traded beauty for cheap minimalism pic.twitter.com/XWZBWPkXgu

— Brandon Moore (@BMooreCreativ) January 16, 2022
There is a bookstore, coffee shop, champagne room, and a proper sit-down restaurant. You can eat food and then buy something for your partner as well. The food and the service are great. You are going to love the ambiance, food, and the staff, who are polite and helpful. A reservation is necessary here beforehand. They have vegan as well as gluten-free options available. It is open from 7:30 a.m. to 5:30 p.m. It is located at 420 W Kennedy Blvd, Tampa, Florida.
11. Tampa Dinner Cruise
What can be more perfect for couples than a cruise and an amazing dinner? Well, what if you can combine both? You can go on a Tampa Dinner Cruise along Tampa Bay and have a great time enjoying a delicious meal on a cruise ship or a yacht. You can have a romantic meal and a glass of wine while you gush over your partner and enjoy the night. You can also witness an amazing sunset while at it. It is an amazing night out the experience of dinner and entertainment with your partner in which you can create some fond memories. You can also book to get more privacy as well. 
There are many companies offering dinner cruises, such as Yacht Starship cruises & events and Tampa Bay Fun Boat, etc. Depending on what you book, you can have a three-course meal, an open bar, and onboard entertainment. This is a perfect plan if you are planning to celebrate a special occasion or in general, spoil your partner and show some love. You can also get dolphin tours, Eco tours, and Sunset tours. If you and your partner are thrill-seekers then you can also book a guided Kayak Excursion. 
---
Bestseller Cupholder Bottles
Bestseller No. 1
Bestseller No. 2
---
12. Cypress Breeze Farm
It is always fun to try out new things and do unique activities together with your partner. If you are looking to do something outdoor then you should have this on your consideration list. It is a horse riding school in Pinellas Park. Whether you have done it before or not. Whether you want to do it on a beach or in a shaded area, they have you covered. It is a unique experience, where you get to do something which you both will remember for a long long time. Not just riding, you also get to interact with these majestic creatures from close, up, and personal.
The horse riding usually lasts for about an hour, hour and a half, where you either get to ride along the pristine Tampa Bay or the green woodland. You get to ride on beaches and experience horses swimming in the water as well. You get to enjoy the amazing view of Tampa Bay as well. Regardless of what you choose, you are going to have an experience in your life. The tour guides are polite, friendly, and eager to help you. You need to book an appointment for all these as well as Equine Yoga. Trail riding experience will cost you 100 dollars per person. For Beach Horseback Riding, you can enquire on their website. The place is open from 8:00 a.m. to 7:00 p.m. throughout the week. It is located at 8689 60th St, Pinellas Park, Florida.
13. Tampa Bay History Centre
It is always fun to know about the city with your partner, explore the history, and be amazed by it. It is a history museum that shows the area's first inhabitants, Spanish Conquistadors, and historical figures who shaped and played a crucial role in the history of Florida. The center includes hands-on, interactive exhibits and theatres covering the 12000 years of Florida history. You can learn about cigar-making history, Seminoles, and influential personalities, which form the three-floor permanent galleries. There are various temporary exhibitions as well.
It is a perfect place for those couples who take an active interest in knowing about the history and heritage of the place. They also have short films accompanying many exhibits for you to have a holistic idea. All the artifacts and exhibitions are interesting and captivating. The place is informative, and the paintings and different displayed pieces are beautiful. There is an on-site eatery as well as a Columbia cafe. They both serve Spanish and Cuban-inspired dishes which are equally delicious. Overall, it makes for a fun experience. The entry ticket costs around 14 dollars for adults. The center is open from 10:00 a.m. to 5:00 p.m throughout the week. It is at 801 Water St, Tampa, Florida.
14. Florida Botanical Gardens
What is better than waking up and being able to spend some time in nature? You can take your partner to see several types of gardens first thing in the morning, and have a pleasant, relaxing day ahead. The garden is gorgeous and beautiful. You can browse through thousands of plant species and smell different flowers and learn about them. Your partner is surely going to love the morning amidst flowers and your company.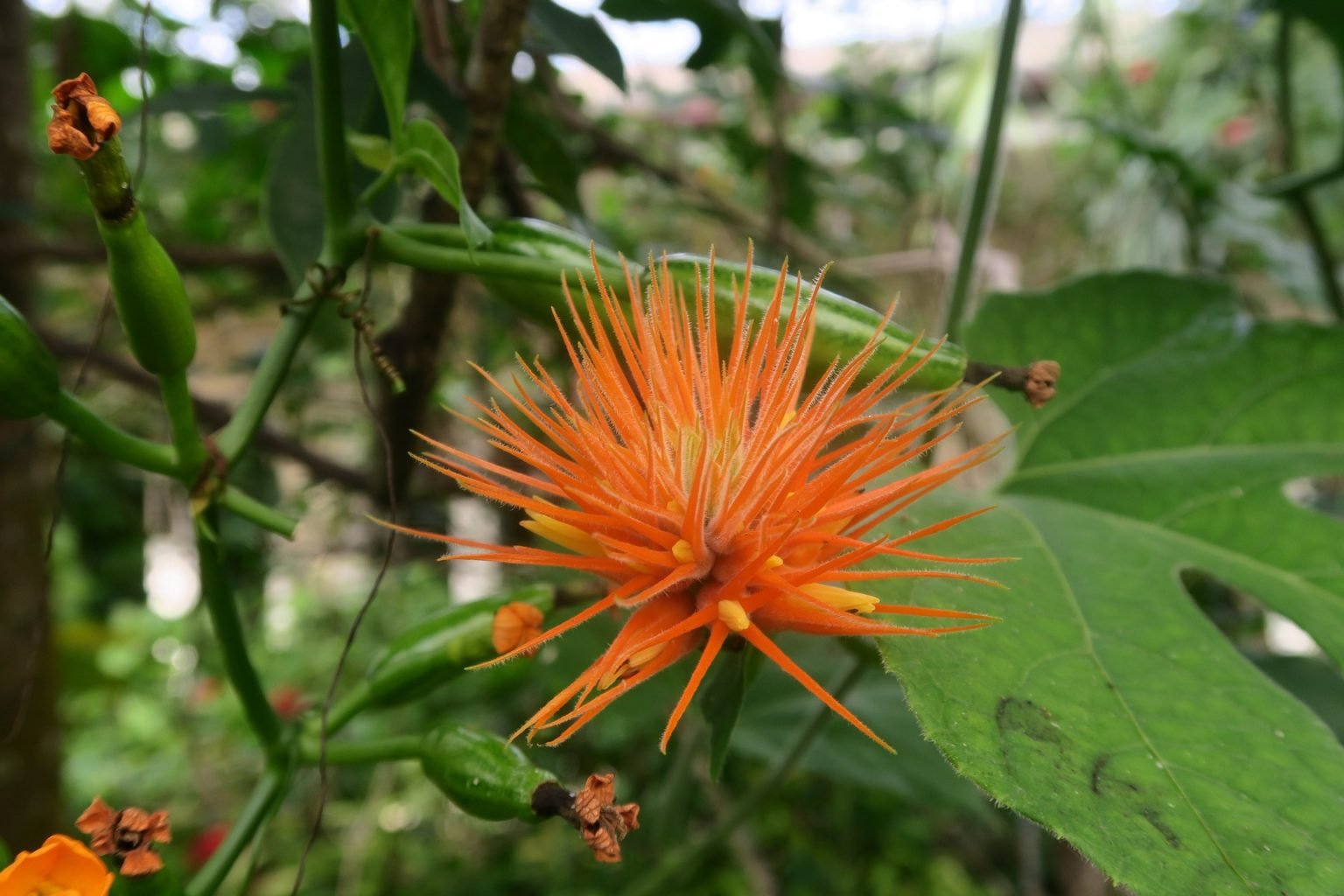 There are numerous vendors available if you feel like grabbing a bite to eat. And the best thing about this is that it is free of cost. It is surely going to be a memorable experience for both of you if not just relaxing. It is open daily from 7:00 a.m. to 5:00 p.m. It is located in the Tampa suburb of Largo at 12520 Ulmerton Rd, Largo, Florida. 
Read more: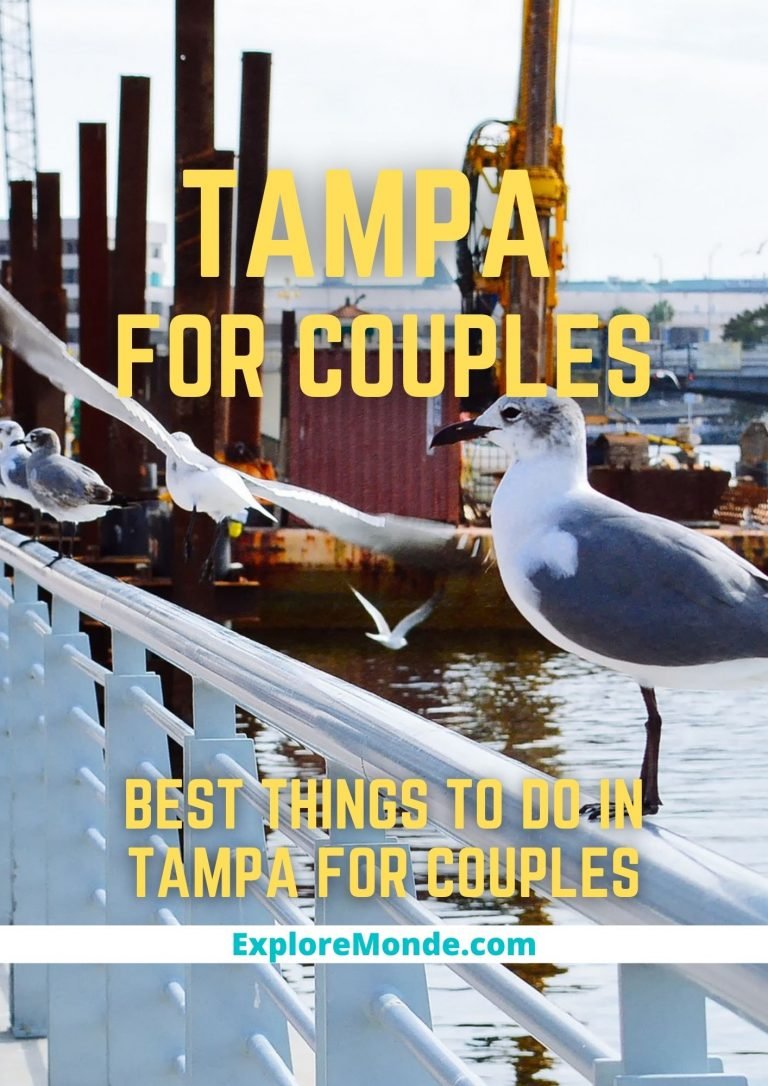 ---
Note: The hours of operation, ticket prices, and admission criteria of museums, parks, etc. may change from time to time. For the most updated information, we recommend checking the official website of the attraction directly prior to your planned visit.
Categories: Asia | Africa | Europe | USA | Australia & New Zealand | France | Germany | India | Italy | Spain | Sports | Switzerland | Travel Tips | UK | Products | Download AI Trip Planner App
---