Coffee is one of the most popular and most consumed beverages in the world. Its popularity can be gauged from the simple fact that an average American drinks 3.1 cups of coffee per day. And for those who are wondering, more women are consuming it than men. But we are pretty sure everyone's a fan of it. So, here we decided to create a list of the best coffee shops in Tampa, Florida.
Though like most of the good things in the world, we can't really tell how, when, and where this tasty beverage was invented but we sure can enjoy it, today, throughout the world. The word coffee is derived from an Arabic word, "qahwah", which is traditionally referred to as a type of wine. There are four main types of coffee types, which differ from each other in flavor, origin place, aroma, Caffeine content, etc. 
The modern form of roasting the coffee beans and then brewing was first recorded in modern-day Yemen in the 15th Century, in Sufi shrines, where it was used as an aid to concentration during prayers. The spiritual and religious cues may no longer be there but the world did get one of its favorite hot beverages as a result of that. People who are a fan of it can't imagine a morning, let alone a day, without it. Coffee aficionados can travel any distance and are always on the hunt for the best cup of coffee. Did you know that coffee beans aren't actually beans? Well, it is the pit (seed) that's found inside the coffee cherry. Whether you are on a vacation and looking to find great coffee places or you are just a local and trying to find new places to try out. If you are in Tampa then we have a list of 14 places that you should check out on your run for the next cup of coffee.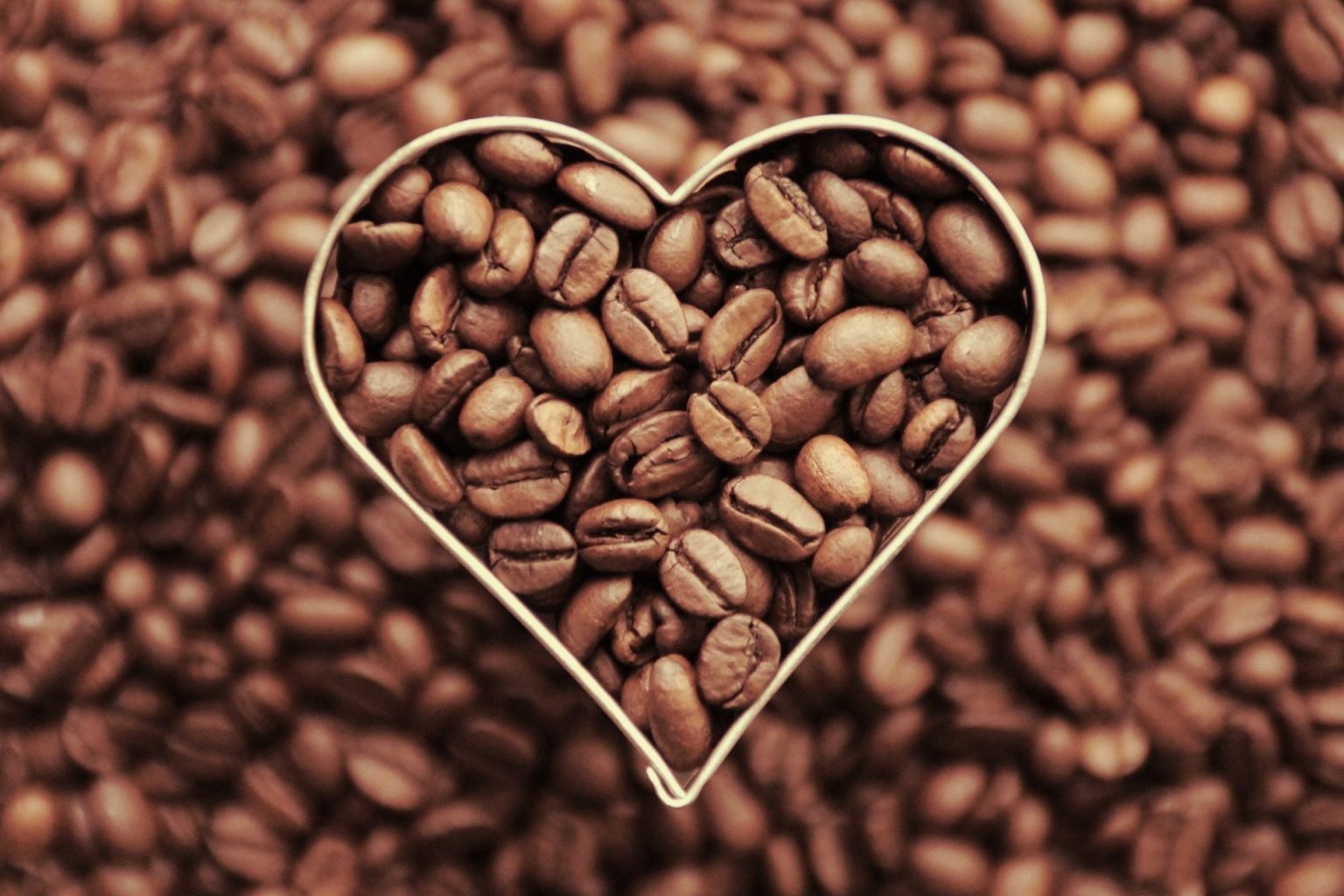 Here is the list of 14 great coffee shops in Tampa serving some rich, strong, and unique flavors of coffee.
14 Amazing Coffee Shops in Tampa, Florida.
1. The Lab Coffee
One of the best coffee shops in Tampa, The Lab Coffee is a local craft coffee shop. As the name suggests they are ever tweaking and refining the taste of their coffee according to their customer's demands and tastes. They encourage their customers to interact with their Baristas so that they can better their service and give you the coffee exactly how you like it. The vibe is chill and laid back. Everyone is polite, courteous, and professional. This garage-style place is well put together, and clean. The decor is amazing as well. They serve various coffees and have breakfast options available too. Their pastries and muffins are particularly fantastic. 
highly recommend the lab coffee in tampa! pic.twitter.com/k7XMR5KDGD

— brandi ☁️ 51 (@smalltalkcv) April 1, 2022
It is a perfect little place for you to enjoy amazing coffee, eat some tasty muffins, sit back and just organize your thoughts. One specialty of the place is that they sell whole roasted beans with specific information such as roast date, region, process, tasting level, etc. The Cortado and the Espresso are particularly popular. This will surely help you not only get the taste you want but consistently get the same flavor. If you had a wild night before and are looking for the perfect breakfast then they have something called "hangover breakfast" just for that. They are open from 7:00 a.m. to 2:00 p.m. It is located at 1703 State St, Tampa, Florida.
2. Ginger Beard Coffee
Ginger Beard Coffee is one of the best coffee shops in Tampa. It is a locally-owned coffee place that happens to share space with a brewery too. You can get coffee by day and some locally brewed beer. It has spacious seating, an excellent atmosphere, cold nitro brew, and an overall great spot to just sit and grab a cup of coffee to get you going or do some productivity. They also serve hot drip coffee with free refills and all other usual options one can find at any other coffee shop. They have an awesome Chai Latte, one of their popular beverages.
Shoutout to Ginger Beard Coffee in Channel District (@gbc_tampa) for having a cool name, cool coffee, cool people (Derek, Josh, & Joe are awesome!) & a cool space that they've graciously let us meet in. We love their attitude of service & Nitro Cold Brew ☕️What's your fave drink? pic.twitter.com/Ze6jqtKZdf

— Church At Channelside (@tcactampa) March 11, 2022
Their customer service is also excellent. All the staff are down-to-earth, helpful, and engaging without being overbearing. They have a subscription plan too, which will save you 10% on all your coffee purchases. It is roasted to order and delivered fresh to your home. They are digital nomad friendly so there are tons of outlets for you to charge your devices and set up a little working station while you enjoy your coffee. They are open from 7:00 a.m. to 2:00 p.m. It is located at 1208 E Kennedy Blvd #112, Tampa, Florida.
3. 22nd Street Coffee
A woman-owned, local coffee shop in the historic area of Ybor City, 22nd Street Coffee is one of the best coffee shops in Tampa. You can expect excellent artistic decor, an amazing atmosphere, and a chill, laid-back ambiance to enjoy your ever-refreshing cup of coffee. This place serves unique flavors for you to savor. The coffee is strong, rich, and flavourful. The service is fast and the quality is without any doubt top-notch. The Latte, Cuban Breakfast Sandwiches, and Banana  Bread are particularly popular. 
If you are anything like this Kitty, meet us bright and early tomorrow at 22nd Street Coffee and let us put a smile on your face!#coffeetime #22ndstreetcoffee #coffeeloversunite #ybor #happythursday #tampa #localcoffeeshop #freshroasted #riseandshine pic.twitter.com/MJAIo6TTn3

— 22nd Street Coffee (@22ndStCoffee) February 17, 2022
They also have an outdoor seating area if you want to enjoy your coffee in the Historic land of 22nd street dedicated to the rich heritage of the cigar industry in the USA. The exposed brick wall, and the art on the outside walls, all create a vibe that is unmatched. The staff is polite and friendly. The coffee is strong and the food is excellent. It is like a perfect coffee shop to try out. It is closed on Sundays and Mondays. For the rest of the week, it is open from 7:00 a.m. to 2:00 p.m. It is located at 208 N 22nd St, Tampa, Florida.
4. Foundation Coffee Co.
If you want a place that doesn't only treat coffee-making as a craft but is also dedicated to the pursuit of creating and refining perfect coffee, then this is a place you should check out. It is a classy, sober, and spacious place. The decor is minimalist with its tasteful use of exposed brickwork, and lots of white texture with earthy tones to give you a calm, somber, and pleasant coffee-drinking atmosphere. You can sit and enjoy your coffee and get some work done on your laptop as well. 
Hanging here this morning. Foundation Coffee Co in Tampa Heights. Happy Friday! #GoodDayTB pic.twitter.com/nXJ9WY7jTE

— Charley Belcher FOX (@CharleyBelcher) August 11, 2017
Their Mocha Latte, Cinnamon Roll, and Croissant are among the popular things customers love to try. It is also a great place if you have kids with you. They also have an outdoor seating area so you can catch some sun and fresh air while sipping your flavor and rich coffee. They are located at three spots
Riverview – 10020 Carr Rd, Riverview, Florida
The Bunker – 1907 N 19th St, Tampa, Florida
Tampa Heights – 1607 N Franklin St, Tampa
5. Caffeine Roaster Tampa
If you want a place to go if you are in a large group then you should consider this. They are a woman-owned, house-roasted coffee shop. They have a modern, relaxed decor with ample use of wood and white color on the walls. It creates a calm, laid-back, and inviting atmosphere. They have signature Cold-brew drinks as well. The specialty menu is always surprising. All the items are prepared fresh and, are delicious, to say the least. 
They have an outdoor seating area as well. You can get other things as well such as pastries, some breakfast, and lunch items. Their Espresso, Cappuccino, and cold brew drinks are among the popular options. Their breakfast and luck items are also delicious so if you want to grab a bite with your coffee it is highly recommended. They don't do delivery but you can do takeaway as week as Dine-in. It is also a good option if you are looking for a place that is open till late noon. It is open from 7:00 a.m to 4:00 p.m. It is located at 212 E class St #3804, Tampa, Florida.
6. DI Coffee Bar
If you are looking to grab your next cup of coffee from a small cozy place, which doesn't only serve great coffee but also unmatched vibes, then it should be on your consideration list. They have plenty of options when it comes to coffee. You can grab something to eat here as well such as Cuban toast, Lox, and Bagel with Cream cheese are particularly popular orders. They don't only have a great selection of coffee but also tea. They also have an outdoor seating area so whether you want to sit inside and get some work done or just sit outside sipping the coffee and enjoying the outdoors, you can do whatever.
Checking out a new spot. #coffee #WorkFromAnywhere (@ DI Coffee Bar in Tampa, FL) https://t.co/WGe21BuAfd pic.twitter.com/KpdePpABwx

— Jay Kuhns (@jrkuhns) September 18, 2019
Apart from this, they also sell things like wine, gifts, and other items. The staff is friendly, the food is tasty, and the service is top quality. Overall it is an excellent place to not just grab a cup of coffee but grab a quick bite also. It is open from 7:00 a.m to 8:00 p.m. It is located at 214 E Davis Blvd, Tampa, Florida. 
7. Kahwa Coffee
This is a good place for those who are looking to try out different beans. It is a boutique coffee shop that consistently serves 100% Arabic beans. It is freshly roasted and packaged here as well. The coffee is nothing less than delicious, rich, and strong. They also serve a variety of baked items and cold brews as well. They also have an outdoor seating area, which is pet friendly. The ambiance is really great as well. They also have vegan choices available.
✨Kahwa arrives in @WaterStTampa ✨

The brand new @PublixGWM is now open in Water Street, and you can find Kahwa Coffee on the shelves, and in the organic market's Cafe!

Who's ready for more Kahwa in the Tampa Bay region? pic.twitter.com/v1qOpRlbiJ

— Kahwa Coffee (@KahwaCoffee) August 19, 2021
You can subscribe to their VIP membership option which will give you exclusive deals and offers. They also deliver their flavors which are available without any shipping charge so that when you can't go to the shop you can make your tasty coffee at home. Apart from this, they also offer a great tea selection as well. It is also a good place if you want great coffee at a very reasonable price. The staff is polite and friendly. The service is equally great. It is open from 7:00 a.m to 6:00 p.m. It is located at 808 N Tampa St, Tampa, Florida.
8. Victory Coffee
This is a great place to grab a cup of coffee if you are looking for some delicious and meticulously prepared breakfast as well as lunch options. It is a coffee bar that serves gourmet sandwiches and baked goods. And to top it all, they do it at a very reasonable price. The place is best described as "rustic-chic". It is very well put together with minimal art decor thus creating a rather simple and sober look. It has ample seating space for you to enjoy your coffee and grab a bite to eat while you do some productivity tasks on your laptop.
This is basically a Victory Coffee and downtown Tampa photo account, at this point. pic.twitter.com/HuTIap4xAk

— Paul Driscoll (@PDriscollTBT) February 11, 2021
The staff is super friendly and attentive to what you have ordered. They will make you feel at home and taken care of. It has that perfect small cafe vibe where you can just sit and enjoy your coffee without being disturbed and be one with your thoughts as you sip some rich and unique coffee. It is also a good option given they serve things at very pocket-friendly prices. It is open from 7:00 a.m to 2:00 p.m. It is located at 101 N 12th Tampa, Florida.
9. Guanabo Coffee Shop
This cozy coffee shop packs a punch, not only in the coffee selections but also in a relatively good-sized menu offering delicious food. It looks like your corner shop with traditional looks and a minimalist approach. It makes up for its delicious and praiseworthy Cuban sandwiches. The coffee is also great and strong in flavor. It will wake you right up. The people behind the desk are warm and friendly. They offer excellent customer service. Those who try their sandwiches and coffee once always return for more.
This is your traditional, no-fuss, familiar coffee spot where you would find all the familiar things on the menu at a price that won't hurt your purse and will make you drool at the sight of it. It is an ideal place if you have kids with you or going with your family to grab a coffee as well as a quick bite. It is open from 7:30 a.m to 3:00 p.m. It is located at 3300 W Columbus Dr, Tampa, Florida. 
10. Cafe Hey
This amazing coffee shop has great coffee as well as a great selection of food to offer. Considering all cafes in this list, this has probably the most variety. The cafe has calm and welcoming vibes with its exposed brick wall and sparsely decorated art pieces. It all gives it a trendy and thoughtful look. They also have a covered outside seating area. They have an amazing breakfast menu. Apart from serving amazing coffee, they also serve beer as well. Be it the coffee, the food, or the beer, everything speaks quality.
Cafe Hey http://t.co/X5HY8efDqn #Tampa_Heights #Tampa #readmovement pic.twitter.com/7S0D7wxC8u

— DineHere.us (@dine_here) June 21, 2014
Their Vietnamese iced coffee and Iced chai latte are among the popular orders. It is also a good spot for vegans as they do offer vegan choices on their menu. The service is exceptional and the staff is super friendly. It is open from 7:00 a.m to 3:00 p.m. It is located at 1540 N Franklin St, Tampa, FL 33602, United States
11. Jet City Espresso Hyde Park
This is a rather different choice from all the other cafes on the list. If you want to check out a place where you would find a more homely vibe, where it is more intimate and a touch of interpersonal communication is more a part of the charm and vibe of the place, then this should be on top of your consideration list. This is a place where you can get organic homemade baked items, delicious healthy food, and organic fair-trade espresso coffee.
Cafe Borgia from Jet City Espresso in Tampa. Yum. https://t.co/GBEwlnE3Ig pic.twitter.com/ud21k66yZr

— righthandrule (@righthandrule) March 28, 2016
This place is like a true hidden gem, which serves from a shop in a historic Hyde park house. It looks just like a house so you have to actually look for it to know it's an actual coffee shop. They have arranged tables and chairs on the porch and front yard. All of this gives you warm, welcoming, and at the same time relaxed vibes. The owners are super friendly and love to talk with the customer. It will feel just like having a coffee at your friend's house. The service is excellent and the food is amazing. They have gluten-free as well as vegan options available. Loaded Avocado Toast, white chocolate mocha, and latte are among the popular orders. It is open from 8:00 a.m to 2:00 p.m. It is located at 318 S Edison Ave, Tampa, Florida.
12. Buddy Brew Coffee – Hyde Park Village
This is an absolutely beautiful, small coffee shop situated in Hyde Park Village. The exposed brick walls, the all-black chairs, and the meticulous use of white color with wooden finishes give it a very sophisticated look. The calm vibe and the aesthetics are welcoming and you would love to just sit and enjoy your coffee. They have outdoor seating as well, which is equally beautiful and pleasing. All the food and coffee are nothing less than delicious.
Started out National Coffee Day Tampa strong!

Coffee Mug ~Buddy Brew Hyde Park Village
Coffee ~ Caffeine Roasters#Tampa #NationalCoffeeD… pic.twitter.com/Lg7rynZy1t

— Brandie McCallum (@lttlewys) September 29, 2017
They are dog friendly so you don't have to worry about leaving him/her behind, so this is a good option if you have a pet with you. The staff is friendly and the service is equally great. The vanilla latte, Cortado, and Avocado Toast are among the popular orders. The coffee options are strong and flavourful. They are equally popular for juice. They also have a great Tea selection. It is open from 6:30 a.m to 8:00 p.m. It is located at 1605 W Snow Ave, Tampa, Florida.
13. Spaddy's Coffee Co. — Seminole Heights
If you are looking for something unique and unconventional then this is the spot for you. Coffee and food are served out from a food truck. The seating arrangement is primarily outdoor but it is covered. The area is artistically decorated, on various walls, spray-painted murals and graffiti can be seen. Surrounded by green plants and benches to sit on, you are going to love the place for its vibe. Not to mention the coffee selection is equally delicious and they have plenty of options food menu wise too. Quick services, super friendly staff, and a cool ambiance, all create a good coffee experience. They serve freshly roasted coffee and it is flavourful and rich. 
Starting first with Spaddy's Coffee Co. just minutes from our office this is one of our favorites! What's your go-to order here?☕️

Click to visit our website at https://t.co/pURwsdpgIb 📲💙#PaciRealty #BuySellBuildInvest #Tampa #TampaRealEstate #TampaRealty pic.twitter.com/5ND73oZbbc

— Paci Realty (@PaciRealty) October 11, 2020
They also have parking spaces behind the building so don't worry about the parking situation. Their Espresso and Cafe Con Leches are particularly popular. This place is surely going to give you a cool, calm, and inviting vibe. It is open from 7:00 a.m. to 2:00 p.m. It is located at 5206 N Florida Ave, Tampa, Florida. 
14. The Blind Tiger Cafe- Ybor City
A contemporary-looking space in the vibrant area of Ybor City. The decor is minimal with just one wall decorated with a big tiger graffiti. The space is cozy and clean. You can get Gourmet java, cold brew, and hot drip coffee among the other familiar options. Their popular order includes Cappuccino, Latte, Cold Brew, etc. They have unique and different coffee options for you to try as well. They have a fairly sized menu which includes a good breakfast selection. The food is delicious and freshly prepared. The coffee is strong and refreshing. 
#DYK "Blind Tiger" was once another name for a speakeasy during the prohibition era…

Today, @blindtigertampa is serving up coffee at its cafe on 7th ave in the heart of Tampa Bay's Latin district – Ybor Cityhttps://t.co/FWHw1qi7Ab pic.twitter.com/wpu84EErIj

— visittampabay (@VisitTampaBay) August 27, 2020
The atmosphere is cool and the staff is polite and friendly. This is an excellent option for those who want to grab a cup of coffee and some quick bite as well as explore the vibrant Ybor city. It remains open from 7:30 a.m. to 8:00 p.m. It is located at 1901 E 7th Ave, Tampa, Florida.
We hope you can hit up all of the best coffee shops in Tampa, Florida the next time you are in town!
Read more:
---
Note: The hours of operation, ticket prices, and admission criteria of museums, parks, etc. may change from time to time. For the most updated information, we recommend checking the official website of the attraction directly prior to your planned visit.
Blog Categories: Asia, Africa, Europe, USA, Australia & New Zealand, France, Germany, India, Italy, Spain, Sports, Switzerland, Travel Tips, UK, Products
Fresh From The Blog
---