Jacksonville has the largest urban park system in the US. It has plenty of natural beauty and abundant trails. It offers a diverse range of equally engaging activities for people of all ages. Adults and kids are going to find this city equally fun.
Fun Things To Do In Jacksonville With Kids (Jump To Section)
Whether you want to spend a day out on the beach, an adventure park, a museum, or a picturesque park, you will have all these amazing spots and much more than that. There are plenty of places dedicated to kids where they can enjoy and have a fun experience. With that in mind, we have compiled a list of the top 9 most recommended things to do in Jacksonville with kids.
Fun Things To Do In Jacksonville With Kids
1. Museum Of Science & History
This is a private, not-for-profit institution located on Southbank Riverwalk. It combines the two most fascinating things, i.e science, and history, in one place and offers a unique experience for kids. This is also the city's most visited museum. The building of the museum itself is pretty iconic. It has pretty large graffiti made on one of its exterior walls that faces the street.
🗣️JUST ANNOUNCED🗣️
Florida Theatre x Museum of Science & History, Jacksonville presents! Neil deGrasse Tyson returns to the Florida Theatre on January 21st! For more information visit https://t.co/joRNLQi0PE or call (904)355-2787 pic.twitter.com/HuHu4MxAIu

— The Florida Theatre (@FloridaTheatre) April 30, 2018
It is recognizable from afar and is vibrant and beautiful. The museum has an array of exhibits on history as well as science. The kids will not only get to have a fun time at the museum browsing through some of the unique exhibits such as the dinosaur skeleton and astronaut suite but also get to learn a lot of interesting trivia in a fun and engaging way.
It is perfect for kids of all ages. Adults will find the museum equally interesting if not more. They also have a dedicated arts and crafts area where kids can express themselves creatively. The museum focuses on local history so you and your kids will get to learn about local history. Depending upon how much time you have and how interested you are in the stuff, you can easily spend more than 2 hours even if you just browse through all the exhibits.
From time to time, they also organize different types of events that you can be part of and enjoy. The tickets cost somewhere between 12 dollars and 15 dollars. They remain closed on Tuesdays and Wednesdays. For the rest of the week, they remain open from 10:00 a.m. to 5:00 p.m.
It is located at 1025 Museum Cir, Jacksonville, Florida.
2. Timucuan Ecological and Historical Preserve
This one is for nature lovers. We all want to spend some time amidst nature and get away from our gadgets and stressful lifestyle. It is a wetland, salt marsh, and hardwood habitat. It is a US National Preserve in Jacksonville. This public preserve is perhaps one of the biggest as it is spread over an area of 46,000 acres. It consists of wetlands, waterways, salt marshlands, and other habitats.
Looking for some great birding? Round Marsh is a quick walk in the Roosevelt Area in the Timucuan Ecological and Historical Preserve near Jacksonville. We saw several birds in the area including an osprey. #FindYourPark #LoveFL #OnlyinJax pic.twitter.com/YJOIUh2dfS

— Wander-Filled Life (@wander_filled) February 19, 2018
The Preserve has a lot of greenery which makes it really beautiful to spend some time here. It is Situated in northeastern Duval County. It is a perfect place to spend some quality time with your family and kids. It has plenty of scenic trails where you can do a variety of outdoor activities. There are waterways too where one can kayak and swim. The beach area is one of the most prominent locations to hang out for people inside the preserve.
You and your kids would absolutely love a day out on the beach here. People who are into physical activities, can hop on one of the trails and challenge themselves. The trails are clearly marked and well maintained too. It is an ideal location for those who want to spend a day in nature and relax by the beach. You can also do fishing here. All the relevant information is available on their website. It remains closed on Mondays and Tuesdays. For the rest of the week, it remains open from 9:00 a.m. to 5:00 p.m.
It is located at 12713 Ft Caroline Rd, Jacksonville, Florida.
3. Jacksonville's "Hands on" Children's Museum
This is a fascinating and unique place in itself. This place is really tough to describe as it can't be pigeonholed. It is a place where kids will be able to get hands-on experience with exhibits that are interactive. It is a place where you will see a castle as well as a grocery store in one place. This is a perfect place for kids 6-12 years of age.
Jacksonville's Hands On" Children's Museum" motivates children to develop their cognitivel sklills.https://t.co/2iJKBTH2BY pic.twitter.com/H27dHcaFVw

— Guides4Art (@Guides4Art) July 7, 2019
The place is colorful, vibrant, and lively which makes for a great kids-friendly area where they can have fun, run around, and enjoy. Apart from the above two, there are plenty of other kid-friendly areas where kids can slide and play with miniature models of a town and sit around a chair and play house.
Kids can also act like adults in the inside grocery store and have an experience that is unique for them too. It might sound like much but you can't knock it before trying it. There is enough room for a decent enough number of kids. There are caretakers on site who will also lol after them when they are playing. Don't go by the name of this place, they have much more to offer than just being a traditional museum.
---
Bestseller GoPro Selfie Sticks
---
This is a unique experience. Another good thing about the place is that it is quite affordable too. You won't find a better place to spend time with your kids for less than this. The entry ticket is 5 dollars for adults while for kids it is around 4 years and varies depending upon the age. It remains closed on Sundays. For the rest of the week, it stays open from 9:30 a.m. to 5:00 p.m.
It is located at 8580 Beach Blvd, Jacksonville, Florida.
4. Shipwreck Island WaterPark
What is the most fun place where kids always keep pestering you to take them? Well, I am pretty sure many of you must have thought of a water park. This is a water park and much more. It is a tropical-style park that has an array of attractions such as waterslides, a lazy river, a wave pool, rapids, etc.
It's Hot and it's National Waterpark Day…. Check out our very own Shipwreck Island Waterpark here in Jacksonville! #CielLuxuryLivinghttps://t.co/t3MaY9o5T0 pic.twitter.com/8ir13ikQPX

— Ciel Luxury Living (@CielLiving) July 28, 2019
This park is a perfect location to go with your entire family and have a blast experiencing all the rides and slides with your kids and partner. It will not just be adventurous and fun but it will also be refreshing. It is an excellent destination to eat the heat and spend some leisurely relaxing hours beside a pool.
This place is not fun just for kids but adults will equally enjoy it if not more. There is an eating area as well where you can grab a bite to eat after all the activities. The menu is decent as well as the service is fast. There is Go karting available too so once you are done having fun in the water, you can race some, highly flick-able, small but fast karts.
---
Bestseller Copper Water Bottles
---
One more attraction here is that you can see crocodiles as well. All of the fun and rides also come at a very reasonable price. You can buy a season pass at as low as 109 dollars. If you want to buy a ticket on a daily basis then for adults it will cost 39 dollars and for kids, it costs 29 dollars. It remains open throughout the week from 11:00 a.m. to 9:00 p.m.
It is located at 1944 Beach Blvd, Jacksonville Beach, Florida.
5. Kingsley Plantation
It is always a good idea to take your kids to a place that has historical significance. It will not just be fun and fascinating for them but they will also get to learn about the history and local traditions. This is one such place. It is a historic plantation estate that is no longer functional. It only remains as evidence of erstwhile tradition, history, and time.
Exploring Kingsley Plantation #explore #Jacksonville pic.twitter.com/SYyj6ATY3F

— Josh Veslany (@JoshVeslany) May 16, 2019
It was named after an early owner named Zephaniah Kingsley. He spent approximately 25 years on this plantation. The estate is spread over a fairly large area of around 60 acres. The land is calm, scenic, and beautiful. It is covered with lush green grass which gives the whole area a peaceful vibe. Kids can stroll and get to know the place more closely and in turn, learn about its unique history too.
The older structures and buildings are there but it no longer has the furniture and other amenities that this building once had. There are a lot of informative signs all over the estate. You can read them and get a more holistic idea of the place. It will give you more context on the history of the plantation in Jacksonville and, in general, Florida.
---
Bestseller Cupholder Bottles
---
There are also audio tours available. This is an ideal location for those who want to spend some chill time walking around in a green and calm environment. On top of this, you will also get to learn a lot about the fascinating history behind it. It remains closed on Mondays and Tuesdays. For the rest of the week, it remains open from 9:00 a.m. to 5:00 p.m.
It is located at 11676 Palmetto Ave, Jacksonville, Florida.
6. Kathryn Abbey Hanna Park
This is a perfect spot for those who love beaches and open green spaces equally. This is a park located on the sandy shores of the Atlantic Ocean. The whole park is pretty big as it is spread over an area of 447 acres. It features a 1.5-mile public beach, freshwater lakes, and a whole lot of other equally beautiful sites. You can come with your kids to this place after a hectic week and unwind while kids can explore nature and enjoy what it has to offer.
UPDATE: Kathryn Abbey Hanna Park is open. Jacksonville Sheriff's Office is directing traffic.@CityofJax @JSOPIO pic.twitter.com/VQ3TJMfLHt

— JaxParks (@jaxparks) July 8, 2022
There are plenty of wooded campsites where you can camp and have a day away from the chaos of the city and enjoy nature, each other's company, and a relaxing environment. It offers an array of recreational activities to take part in. It is an equally suitable place for a 6 years old as well as a 60-year-old.
There are plenty of trails to hike which are clearly marked as well. You can bring your mountain bike and do some off-trail mountain biking too. You can lounge at the beach side in the shade and relax while kids can run around the water and enjoy themselves. You can go and have a little refreshing swim too. You will also get to see plenty of birds and other creatures that live around shore and water bodies.
You can have a picnic and enjoy a full day of fun out in nature with your kids and family. The park is scenic and beautiful. You will feel your stress melting away as you walk on the pier toward the beach. It is a great location to get away from the city noise and hassle. The details about the entry fee, Tent camping, and other things are given on their site. It stays open throughout the week from 8:00 a.m. To 8:00 p.m.
It is located at 500 Wonderwood Dr, Jacksonville, Florida.
7. Jacksonville Arboretum & Garden
Spending time near nature is always preferred over other things. It not only calms us but we get to experience an array of things and enjoy the abundant flora and fauna. Kids especially enjoy being curious and inspecting nature, so they want to explore as much as possible. This place offers plenty of opportunities for it. This is a great spot for those who just want to spend their time around greenery and nature. It is a botanical garden.
HDLA, in collaboration with 3. Fromme Design, was recently awarded the Jacksonville Arboretum and Botanical Garden Master Plan in Jacksonville, Florida. HDLA and 3FD will collaborate on the Arboretum and Gardens to bring to life a new vision for this 120-acre urban woodland. pic.twitter.com/RbhbNAa5ff

— HDLA (@hdla_design) May 6, 2021
It is developed with the purpose of creating a unique natural attraction on a city-owned 126 acres of land. The garden is fairly big. The grade has a lot of green spaces which look beautiful and are well maintained as well. There are beautiful landscapes curated by human intervention too. It has several seating areas throughout the garden.
There is a small lake present too. The garden is calm, serene, and relaxing. There are many artistic sculptures exhibited throughout the place. You can see a lot of beautiful flowers and other flora varieties too. It makes for an ideal location to have a picnic with your family. There isn't much crowd too so you feel cut off from the chaos of the city.
This is like a haven where you can come to unwind after a hectic week. There are plenty of trails where you can walk, run, jog, etc. People also take their dogs with them so it is a pet-friendly space. It is a perfect place to enjoy a calm and relaxed hike. It remains open throughout the week from 8:00 a.m. to 7:00 p.m.
It is located at 1445 Millcoe Rd, Jacksonville, Florida.
8. South Beach Park and Sunshine Playground
Kids generally don't want to go to a calm and quiet place which restricts their energy. They want to visit a place where they have plenty of things to do and experience an array of activities that gives them an outlet for their energy, and where they can express themselves.
Awesome splash pad here in Jax Beach at Sunshine Playground. #Jacksonville pic.twitter.com/BnP1hLCo7B

— Leadership Impact Strategies (@LeilaAnsart) August 6, 2015
This is a perfect place if you are looking to spend a day full of activities as it is a recreation site, high has an amazing playground, a walking trail, plenty of sports courts, a playing field, etc. This has enough to offer to everyone regardless of how picky they are.
Everyone would have something or the other to do and experience. This has a range of activities for toddlers to teenagers and adults who want to take part in sports.
This location allows you to spend a day with your kids filled with a lot of physical activities where they get to play sports they enjoy and love. They have a fountain area as well as a picnic area. The playground area is colorful and has enough to keep the kids engaged. It has slides, little tunnels, musical instruments, swings, etc. It remains open throughout the week from 7:00 a.m. to 8:00 p.m.
It is located at 2514 Beach Pkwy, Jacksonville Beach, Florida.
9. Cummer Museum of Art & Gardens
Museums are not only fascinating places but a great way to learn about history, art, culture, and related subjects in a fun and exciting way. This place is unique in the way that it offers a fascinating experience. What would you get if you combine a beautiful garden and an art museum? Well, what you would get is something absolutely breathtaking.
📝Pencil in next weekend at the Museum as the place to be!

Learn more about all of our exciting events and experiences starting on Friday, September 16 here: https://t.co/FuMr5pIuxT pic.twitter.com/rHOAdU5WRo

— The Cummer Museum of Art & Gardens (@CummerMuseum) September 9, 2022
It is a museum, which was founded in 1961 after the death of Ninah Cummer. She donated her personal collection for the creation of a new museum. The museum preserves Cummer's home and estate as an art museum. This is an ideal place for those who love art and want to visit a scenic place.
It is a perfect place for kids as they will learn to express themselves through art and creativity. This is a place where they can get inspired.
From different styles and eras of paintings to magnificent sculptures, you will get to see a variety of exhibits here. The garden is nothing less than the art itself. The view of the river from the garden and through the garden walls is captivating.
This place will give you a lot of Instagram-worthy photo locations. This is one of the "must go" recommended places. It remains closed on Mondays and for the rest of the week, it is open from 11:00 a.m. to 4:00 p.m.
It is located at 829 Riverside Ave, Jacksonville, Florida.
Read Also: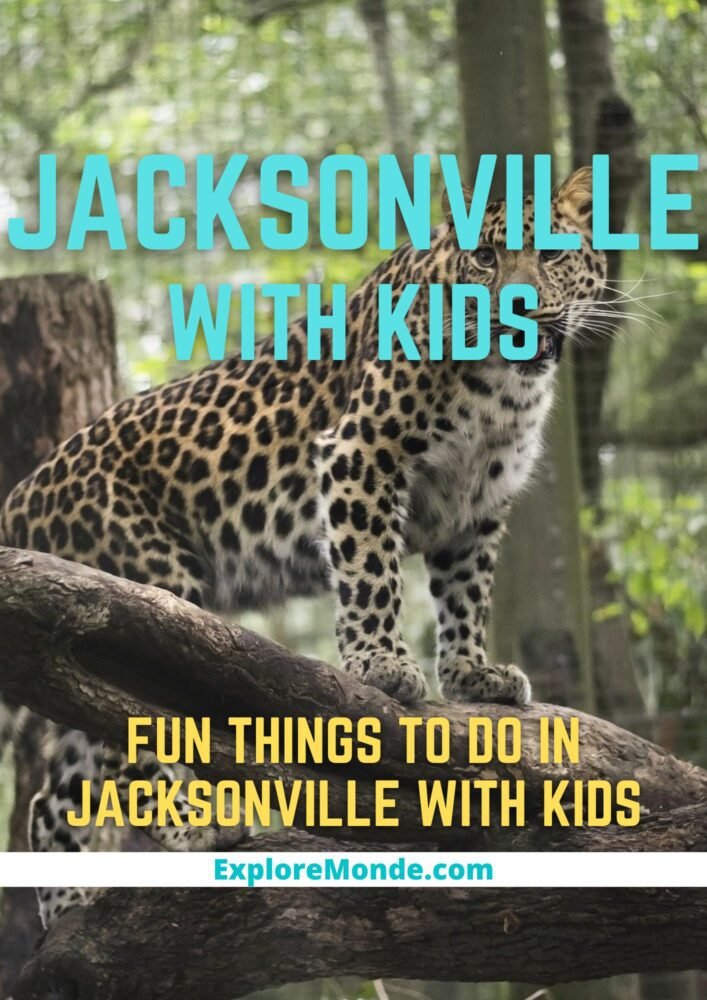 ---
Note: The hours of operation, ticket prices, and admission criteria of museums, parks, etc. may change from time to time. For the most updated information, we recommend checking the official website of the attraction directly prior to your planned visit.
Blog Categories: Asia, Africa, Europe, USA, Australia & New Zealand, France, Germany, India, Italy, Spain, Sports, Switzerland, Travel Tips, UK, Products
More From The Blog
---