---
This article has been reviewed by Laura and Sumeet, travel enthusiasts who have travelled to 40+ countries (follow on Youtube youtube.com/@Ciao.Namaste). Should you have any inquiries, please do not hesitate to contact at contact@exploremonde.com
---
Tampa is one of the major tourist cities on the gulf coast of Florida. It is a blue city, known for its award-winning beaches, tourist attractions, and various theme parks. You will absolutely enjoy the sun and the sand while in the city. Many of you might know Tampa as the "cigar capital". Tourists come here to enjoy the good weather, food, lively culture, and of course Tampa Bay itself. The city is a melting pot of diverse cultures and people from various ethnicities embracing each other's company as well as respecting the city's history.
The city has a variety of things to offer to everyone visiting the city. Whether you are on a budget or simply want to explore as much as possible, this will give you a comprehensive list of everything that this city has to offer. Whether you want to enjoy the clear blue water, warm white sandy beaches, museums, or the bustling aesthetic Avenues that are full of vibrant bars, restaurants, and boutiques, you are sure to find whatever you want to indulge yourself in. Whether you are here for a day or a weekend, we have compiled a list of free things that you can do during your next visit.
Here is our list of 18 free things to do in Tampa and nearby:
Free Things to do in Tampa
1. Florida Botanical Gardens
For people who want to spend the day browsing through different varieties of plants and flowers, this is an excellent place. Opened to the public in 2000, it is spread across 182 acres and has more than 10,000 native and exotic plants. It has a herb garden, a tropical fruit garden, a native plants garden, a cacti and succulents garden, and a butterfly garden as well.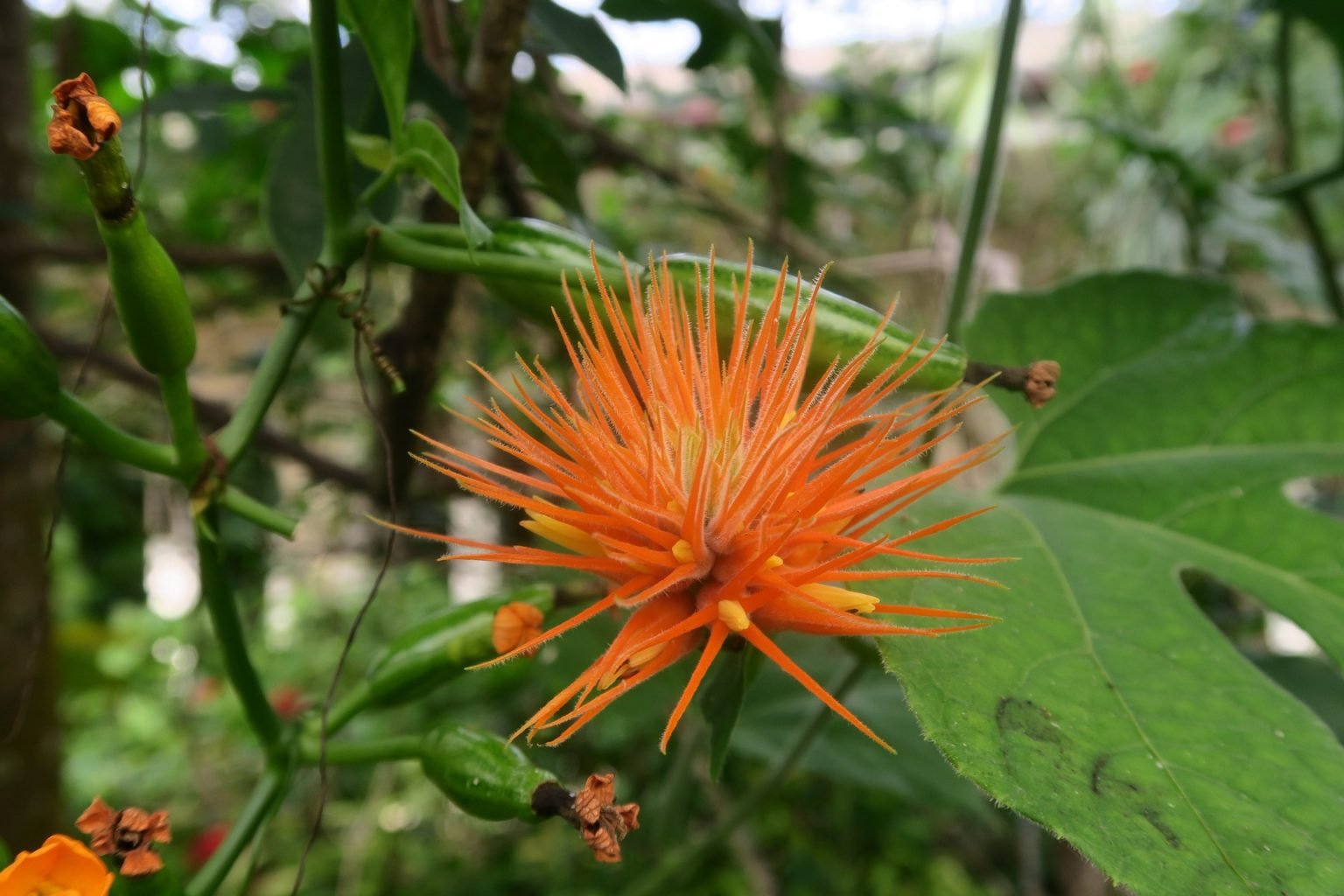 People usually would have to pay for something like this but you can enjoy a few hours in the amazement and appreciation of mother nature and its creations for free. It is a calming experience where you can learn something too. If you visit this during Christmas then you can catch the light show which is nothing less than spectacular. It, too, is free. Though they might ask for donations, that is totally up to you. There are food vendors also so if you feel like grabbing a bite you won't have to worry. It is open daily from 7:00 a.m. to 5 p.m. It is located in the Tampa suburb of Largo at 12520 Ulmerton Rd, Largo, Florida.
2. Manatee Viewing Centre
Manatees, generally, are called Sea cows and are herbivore mammals. If you want to see a cute animal, which looks like a cross between a hippopotamus and a sea lion then this should interest you. It is a protected marine reserve with a 50 Foot observation tower. Not just manatees, you can watch various other marine species in what can be said beautiful to the least. You can also watch birds as well and spend your day learning about animals and plants, amidst greenery in a beautiful, calm, and serene setting. They also have trails for those who want to be in nature. They are open daily from November to mid-April from 10:00 a.m. to 5:00 p.m. It is located at 6990 Dickman Rd, Apollo Beach, Florida.
3. Ybor City
Once known as the "Cigar Capital of the world", it is now a rather lively neighborhood in Tampa, known for its boutiques, vintage shops on 7th Avenue, cultural museums, and Latin American-influenced restaurants. One needs to visit this area simply because of the lively artist bent of the diverse crowd and in general hip vibe. Another reason to visit would be simply the history that the area and neighborhood have.
Tonight I find myself in Ybor City in Tampa, Florida. This main strip has quick the nightlife. pic.twitter.com/HoMnXbv0QE

— Tyler Pasciak LaRiviere (@TylerLaRiviere) May 29, 2022
LGBTQ-friendly crowds, nightclubs, and bars also give it a distinctive identity. Regardless of anything, you are bound to witness the diversity, cultural heritage, and history wrapped in an artist's shroud when you visit this area.
4. Tampa Riverwalk
It is a 2.6-mile-long open space along the Hillsborough River including a pedestrian trail in Tampa, Florida. It is open year-round. It is famous for its Instagram-worthy beautiful city views and sunsets. So click a few while you go pick and choose to stop between different bars, and restaurants and appreciate different arts displayed throughout the trail. The inspiration for the project dates back to the 1970s, though it was finished only in 2016.
Tampa Riverwalk in #Christmas colors.#tampa #TampaBay pic.twitter.com/xoeBiwHqsL

— Matthew Paulson (@MattPaulson28) December 10, 2019
Whether you want to walk, hike, bike or boat around, you can do everything and it is open for all. You can start your journey at the bustling height markets at Armature Works, which has numerous restaurants, stop at lively Curtis Hixon park and continue until you reach Sparkman wharf. It connects various tourist attractions in its ways such as the Tampa museum of art, Glazer Children's Museum, and Curtis Hixon Park.
5. Ben T Davis Beach
A perfect location for a day out in the sun and the sand. You would love to not just have a laid-back time, but for those who want some physical activities they can skate, cycle and rollerblade as well. Be prepared to be mesmerized by the warm narrow sandy beaches and the sun which colors the sky at the time of sunset like a painter. Sit back, relax and enjoy the day unwinding and basking in Vitamin-sea. The long narrow 9-mile trail is enough for anyone to do any activities they desire, whether just a leisurely stroll along the bay or full-on biking, you are bound to have an amazing time. They are open from sunrise to sunset. One good thing about this beach is that you can take your loyal furry friend with you. And if you have small kids, don't worry they do have restrooms and changing areas as well.
ONLY @frutincup @BEN T DAVIS BEACH TAMPA FL ☀️🏝🍍🥥🍒👑 pic.twitter.com/a6e8HJF6SA

— Frutincup (@frutincup) February 13, 2022
So do visit Ben T Davis Beach for a fun relaxing beach day out with your friends and family. All this fun and that, too, without any costs. It is located at 7650 Courtney Campbell Cswy, Tampa, Florida.
6. Pinellas Trail
The Fred Marquis Pinellas Trail is a rail trail and one of the most popular and unique urban pathways. It stretches around 50 miles from Tarpon Spring in the north to St Petersburg in the south. The most popular, scenic and not to forget Instagram-worthy locations are located in the northern part, between Dunedin and Tarpon Springs. If you like you can stop at these points to shop, eat at various restaurants and use public restrooms if need be. In between these two locations, there is one prominent and scenic place as well, Palm Harbor.
🚲👟 Today is the 30th anniversary of the Fred Marquis Pinellas Trail. The 54-mile linear park — from St. Pete to Tarpon Springs and then to East Lake — was one of the United States' early "rails to trails" projects.

📷 : Douglas R. Clifford / Tampa Bay Times pic.twitter.com/HrF3WL4eLs

— Tampa Bay Times (@TB_Times) December 5, 2020
It is a rather quiet and calm part of the trail where you can just pause and absorb the surroundings. You can also bike and skate. The area is wheelchair accessible also. The trail endpoints are North Bay Trail/Demens Landing park at 1st Ave, SE and Bayshore Dr SE( St Petersburg) and Pasco County Line.
7. Tampa Firefighters Museum
This is for those who want to learn history and in that too something unique. This is for people who love collecting weird facts and random conversation pieces. You would love a visit to this place. Built-in 1911, the museum served as the Tampa Fire Department Station up until 1974. The building itself has character and old charm. People who are into old architecture would also love the building with all of its exposed brick walls. You would feel you have walked back in time.
---
Bestseller GoPro Selfie Sticks
---
I just learned that there is a Tampa Firefighters Museum. It's small but is pretty well done. pic.twitter.com/bcseNZYpYh

— Matthew Paulson (@MattPaulson28) February 9, 2019
You can see exhibits on local service history as well as firefighting memorabilia as well. And you can't miss the old fire-fighting vehicles. Our childhood selves would jump up in excitement to see the various vehicles and fire trucks. If you have kids with you then you should absolutely consider going as they are sure going to be entertained. It is closed on Saturday and Sunday. For the rest of the week, they are open from 10:00 a.m to 2 p.m. It is located at 720 E Zack St, Tampa, Florida.
8. Ballast Point Park
It is situated on the east coast of South Tampa. The highlight of the park is its 600-foot pier. The park is adjacent to Hillsborough Bay. The park is beautiful and offers various activities that one could engage in, such as playing at the playground, watching people ride their horses, walking the pier, watching the sunset, etc. It has picnic areas as well as boat ramps. The pier as well as the boat ramps are open 24 hours, 7 days a week. The sunsets you can watch at the pier are straight out of a romantic movie.
Sunrise at Ballast Point Park Tampa@StormHour @EarthandClouds @EarthandClouds2 @ThePhotoHour @TheRealSaltLife @weatherchannel @FloridianCreat1 pic.twitter.com/wS6uBWVekI

— 🧩Ric Johnson🧩 (@RicJohnson2) October 2, 2019
The boat dock, too, is free to use. There is a splash pad for the kids too so if it gets too hot you can beat the heat. The rest of the park is open from 6 a.m to 8 p.m. It is located at 5300 International Blvd, Tampa, FL.
9. Lettuce Lake Parkway
It is technically not free but an entry fee of 2 dollars per vehicle and up to 8 people is absolutely unbelievable. They just charge you for the sake of it. It is another family-friendly, laid-back place where you can go to have a nice day out with your loved ones. They have picnic areas with Barbecue grills, hiking trails, paved trails, playgrounds, etc. You can do birdwatching as well. It is a conservation park so you would be able to spot a variety of birds. It is open throughout the week from 8:00 a.m. to 6:00 p.m. It is located at 6920 E Fletcher Ave, Tampa, FL.
10. Heritage Village
This will interest everyone alike as it is an Indoor and outdoor museum featuring exhibits about local history. This is the best way to not only spend your time but also know about the place and its history. This is an amazing experience as they also show live enactments. They also have a library if you want to delve deeper and get more information about it.
---
Bestseller Copper Water Bottles
---
We are talking to Good Day Tampa Bay @FOX13News about Saturday's Country Jubilee @ Heritage Village. pic.twitter.com/vR49UL5oxZ

— Pinellas County (@PinellasCoNews) October 22, 2015
The old houses, structures, cars, and various exhibits are surely going to make your trip to this place worthwhile. You are going to have a fun day out knowing about the life and society of the past. It is closed on Mondays and Tuesdays. For the rest of the week, it is open from 10:00 a.m. to 4:00 p.m. It is located at 11909 125th St, Largo, FL.
11. Henry B. Plant Museum
This museum is dedicated to the past, accurately reflecting the opulence of turn-of-the-century America. It contains actual furnishings and rooms preserved in old style which conveys the lifestyle accurately. It actually feels like what it would have felt like living then as you go from one room to another. The staff is also really friendly and polite. The audio tour takes about 2-3 hours and is highly informative and engaging. All the art and incredible photos would give you an idea of grand balls, everyday life, and the people there. The artifacts and the architecture are elegant and beautiful.
We are loving the student artwork from My Art My Way with Arts4All Florida! Come check it out soon! #museum #StudentArt pic.twitter.com/kiSr55uuDO

— Henry B Plant Museum (@HBPlantMuseum) May 23, 2022
A tour would surely leave you impressed and might even push you to know more about it later on your own, that's how incredible the place is. It remains closed on Mondays. For the rest of the week, it is open from 10:00 a.m to 5:00 p.m. It is located at 401 W Kennedy Blvd, Tampa.
12. Picnic Island Park
If you are looking to spend a day or some part of it on a beach and relax then you should check out this place. It has plenty of covered shelters/ benches for you to not just sit, relax and soak in the fresh air and unwind but also have your little picnic. It also has volleyball courts. The park has nice clean beaches with clear blue water. A little dog park with separate water access for them is also available.
A warm scene for all those people up in the chilly north.
Picnic Island Park in #Tampa pic.twitter.com/7MLVY0ImpU

— Matthew Paulson (@MattPaulson28) January 31, 2019
It is a perfect little place for you to enjoy the sunset in peace and tranquillity. There is a small playground and a frisbee golf course as well. It is open every day of the week from 7:00 a.m. to 7:00 p.m. It is located at 7404 picnic island Blvd, Tampa, FL.
---
Bestseller Cupholder Bottles
---
13. Glazer's Children's Museum
This one is for kids and families. A great interactive and fun place to take your kids. They are sure going to enjoy their time here. It is equally fun for the adults to be there and be involved in all the activities with your kids. They get to not only have fun but also learn and discover stuff through various activities. They have various activities throughout the day so regardless of when you visit you will have fun. It is stroller friendly as well.
Coming July 27 -at Glazer Children's Museum: Tampa Mini Maker Faire. Come meet makers and builders of all sorts and see their projects. pic.twitter.com/W4Meqc3oPX

— Tampa Maker Faire (@makerfairetampa) April 3, 2019
The place is clean and well kept and has something for every kid. The variety of things ranges from the base area to arts and crafts. There is a fountain outside as well and various restaurants nearby if you feel like grabbing a bite. It is closed on Mondays and for the rest of the week, it is open from 10:00 a.m to 5:00 p.m. It is located at 110 W Gasparilla Plaza, Tampa, FL.
14. Tampa Police Museum
It is a place where you will get to know about the history of the Tampa Police Department. It honors the officers killed in the line of duty, showcases a variety of police equipment, and preserves historically important records and books. The guides are very knowledgeable and you are bound to know something or the other entirely new about the history of the Tampa police department that you never knew.
A fantastic visit to the Tampa Police Museum and @TampaPD Headquarters today. Our police museums are an important part of our vow to #NeverForget, and a way to learn about the evolution of American policing. pic.twitter.com/7hxtqp7kfw

— Bill Bratton (@CommissBratton) April 2, 2019
The exhibitions are very cool, including small choppers, old police cars, different flags, and various interesting photos. It is closed on Saturdays and Sundays. For the rest of the week, it is open from 10:00 a.m. to 3:00 p.m. It is located at 411 N Franklin St, Tampa, FL.
15. Waterworks Park
It is a riverfront park that was remodeled and opened to the public back in 2014. The park includes an area of the Tampa Riverwalk. It is extended alongside the Hillsborough River. It is an ideal place for those who want a day out with the kids. It has an amazing solace pad area and within walking distance, there is a warehouse, where you can grab a bite to eat.
Day 10 of my Christmas in Tampa Series
One more of the light trails from the Tampa Christmas Boat Parade and a few of the floating lights from near Waterworks Park.#Christmas #TampaBay pic.twitter.com/8wAu9oSURb

— Matthew Paulson (@MattPaulson28) December 20, 2021
There is a dog park too so you can take your dog with you. It is rather quiet and less crowded. There are plenty of bars on the southeast end of the walkway, where you can grab something to drink and eat. It is open every day of the week from 7:00 a.m. to 10 p.m. It is located at 1701 N Highland Ave, Tampa, FL.
16. Robinson Preserve
This is a place where you can relax and cut off from the mind-numbing stress of the city and just wander in nature. The place is scenic, clean, and has clear blue water. It offers hiking and biking trails for those who are up for it. If you just want to sit, eat and have a fun conversation then you can always lay in the picnic areas. There is a boat launch as well as an observation platform. There are paved trails, bridges, boardwalks, and a lookout tower as well.
Have you ever climbed the tower at Robinson Preserve before? This tower overlooks the whole preserve and parts of Tampa Bay and the Sunshine Skyway bridge! 📷 @ lovelylikekelly #BradentonArea pic.twitter.com/aAyR6IMeA5

— Visit Bradenton Gulf Islands (@VisitBradenton) August 24, 2018
You can take your dog with you too. You can also do kayaking and paddleboarding in the designated area. Not to forget the greenery and wildlife. You are bound to get some Instagram-worthy nature shots for your account. Don't forget to carry your water bottle as you would just want to continue on the beautiful trail. It is also a great spot for bird watching. There is a rope playground as well. You will truly feel at one with nature on those beautiful trails while enjoying the view of the flora and fauna. It is open every day of the week from 7:00 a.m. to 7:00 p.m. It is located at 1704 99th NW Bradenton, FL.
17. Sunset at Pier 60 Festivals
Why not spend the evening watching a picturesque sunset at the famous piece 60 on Clearwater beach? After that, you can enjoy a nightly sunset celebration featuring artisans and street performers. Not only the view from the pier but the pier, too, is nothing less than spectacular. The performances are captivating. The crowd's energy and laughter are infectious so you are bound to have a great evening.
Clearwater, just west of Tampa, is part of the Tampa-St. Petersburg-Clearwater metropolitan area – one that offers visitors a cornucopia of vacation opportunities. In Clearwater, you can enjoy sunsets at Pier 60, a nightly festival featuring music, crafts and street performers. pic.twitter.com/Uh1lCPeX2f

— Connie Cabral Group | BHHS EWM Realty (@ConnieSellsSFL) May 6, 2020
The highlight of it all is the sunsets and the fluffy sandy beaches. The water is clear and clean so if you are lucky you can spot a few dolphins as well. It is open from 6 to 10:00 p.m. It is located at 1 Causeway Blvd, Clearwater, FL.
18. Courtney Campbell Trail
It is a 9.5 miles, Beautiful, wide-paved trail. You can walk, bike or skate here. Whether you are biking or walking, one thing is sure you are going to enjoy the view and wind in your hair. It connects Tampa and Clearwater along the southern side of the Courtney Campbell Causeway.
Images from the Courtney Campbell Trail on the Courtney Campbell Causeway over Tampa Bay. pic.twitter.com/PJWZ0psSmd

— American Derelict (@americaderelict) February 28, 2022
You can get an amazing view of upper Tampa Bay. You can go all the way across Pinellas County using this. The trail endpoints are Cypress point park (Tampa) and Gulf of Bay Blvd and Sm Bayshore Blvd (Clearwater).
Read more: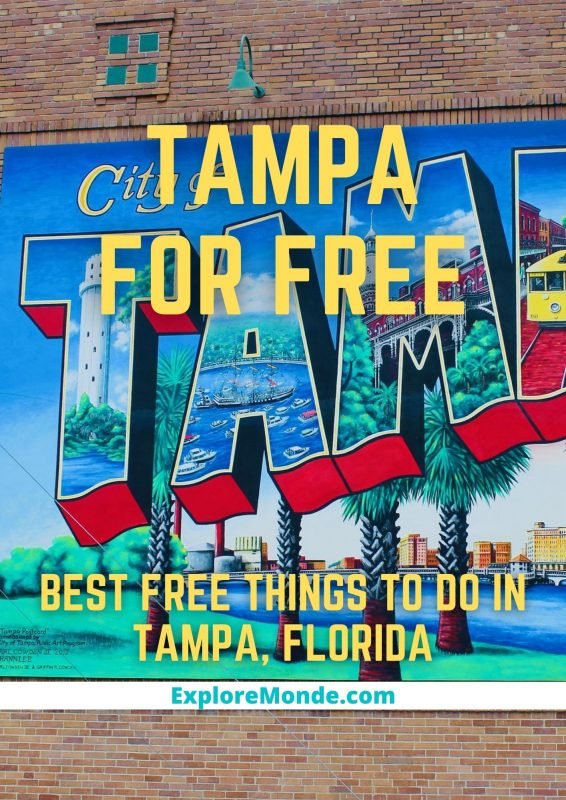 ---
Note: The hours of operation, ticket prices, and admission criteria of museums, parks, etc. may change from time to time. For the most updated information, we recommend checking the official website of the attraction directly prior to your planned visit.
Blog Categories: Asia, Africa, Europe, USA, Australia & New Zealand, France, Germany, India, Italy, Spain, Sports, Switzerland, Travel Tips, UK, Products
More From The Blog
---