San Diego is, perhaps, among the best cities that you can visit with your kids and family. The city of idyllic weather has some amazing beaches among plenty of other things that you can enjoy with your kids. It doesn't only have things that will appeal to kids but it has plenty of things to offer to adults as well. Whether you want to ride some amazing roller coasters or go to the beach and have a swim, you have numerous engaging places that you can explore with your kids. No matter the preference, everyone can find something or the other to enjoy and discover. To help you explore this city easily and find new and exciting things, here is a list of 11 fun places/things you can experience with your kids when in San Diego. 
Things To Do In San Diego With Kids
1) San Diego Zoo Safari Park
Who doesn't love visiting the zoo? Whether you are an adult or you just want to take your kids someplace fun, a zoo is a perfect place for a day out with family. Earlier known as the San Diego Wild Animal Park till 2010, this zoo is spread over an area of more than 1800 acres. Not just for kids, this is one of the most popular sites to visit for all tourists regardless of age, when in San Diego. With more than 8 kinds of safaris to choose from, such as wildlife Safari, cart safari, Flightline Safari, etc, there is something for everyone at every price range. Whether you want to interact with the animals more closely or zip-line through the area with a bird's eye view, the place has you covered. 
M'bari seems to be enjoying his brief vacay at the San Diego Zoo Safari Park.🕊🕊🕊 pic.twitter.com/ilNRRYR94i

— Gislaine🇧🇷🌸 (@magioliveira) March 14, 2022
From lions, tigers, gorillas, and giraffes to flamingos, one-horned rhinos, etc., you will be able to watch not only the bigger animals but also the lesser-known exotic ones too. At the same time park is beautiful and well-maintained. Apart from the animals, the greenery and natural beauty are also noteworthy. In case you feel famished during your visit, there are plenty of food options available inside too. The Any Day 1-day pass would cost somewhere around 65-70 dollars for adults and 55-60 dollars for kids. With this pass, you would be able to visit the park one time any day during 1 year. There are other options available on their site as well. It is located at 15500 San Pasqual Valley Rd, Escondido, California. 
2) USS Midway Museum
Kids love grand things that they don't get to see normally. For example, things that they only see in movies. Take your kids to this place to see the things that they only get to play with as toys. There aren't many museums dedicated to maritime vessels or the Navy. It is a historical naval aircraft museum. This makes for one of the most unique experiences you will ever get. Not only the place has some of the coolest exhibits but the sheer size of all the aircraft and display things would give your kids a new perspective on things which they, otherwise, have only seen in movies. This is a great place not just for kids but for adults as well. The museum consists of the aircraft carrier Midway. 
USS Midway Museum.
San Diego, CA pic.twitter.com/FhTjVnMElN

— ⚡ Sony mi🐶🖇 🥩💙fiel al PACTO (@kcur213) June 25, 2022
The place still has all the beds, kitchen, and equipment along with other props to make you feel you are in the real deal. You can enjoy the free audio tour of the place as well as a little movie about the Midway battles and the soldiers. This place is perfect for those who want to see something grand. All the airplanes and other exhibits look gigantic and awe-inspiring. Kids can run around while you can stroll around the place and enjoy the amazing view from it. There is a place on board to eat also, in case you guys want to grab a bite. The staff is helpful and informative. The experience is not only fun but also educational. The museum stays open from 10:00 a.m. to 5:00 p.m. It is located at 910 N Harbor Dr. San Diego, California.
3) San Diego Natural History Museum
This is a cool place not just for kids but for adults too. This museum founded in 1874 is spread over four levels. This is a perfect place to take your kids to as they won't only enjoy but learn valuable information in an interactive and engaging setting. There are tons of amazing exhibits which will keep your kids engaged. It is a perfect place to let their curiosity take over and let them explore things. There is an atrium on level 1, which shows various types of educational and informational films such as "The story of earth", "Dinosaurs of Antarctica", "ocean oasis" etc. 
#FossilFriday San Diego natural History Museum's replica of an extinct megalodon. Impressive to see up close! pic.twitter.com/aTyOjkwbq7

— White Whale Quarry (@Whtwhalequarry) April 12, 2019
There is a space called "The Backyard", where kids can explore the natural world through play. They can search for hidden secrets along the wooden fence and much more. The exhibits include the fascinating skulls of wild animals, fossils of dinosaurs, minerals and specific history-related stuff on California, such as Expedition Baja and California Blooming. Overall, this is a great spot to take your kids and have a fun time exploring cool stuff and learning about it at the same time. The general entry ticket for adults is 22 dollars while for kids, ages 3-17, it is 18 dollars. It stays closed on Wednesdays and Thursdays. For the rest of the week, it stays open from 10:00 a.m. to 4:00 p.m. It is located at 1788 El Prado, Balboa Park, San Diego, California.
4) Seaworld San Diego
This is one of the must-visit places when you are in San Diego. It is an animal theme park consisting of an outside aquarium and a marine mammal park. This is one of the most unique waterparks you will ever visit. It is situated inside Mission Bay park. This is a perfect place to take your kids. It is a fun place where kids can enjoy their time interacting with sea creatures while experiencing several rides at the same place. It brings two elements together. You can enjoy water-based rides as well as see some of the most unique marine life from up close such as Orca, turtles, dolphins, stingrays, seals, etc. You will also get to witness various trees and plants. 
At Seaworld San Diego 🐳 pic.twitter.com/Eztzvf8uz9

— A❤️R (@jab010801) June 28, 2022
The highlight attraction of the park is its shows. The Orca and dolphin shows are nothing less than spectacular and memorable. The sea lion and otter spotlight are equally engaging and entertaining. There are tons of rides to enjoy and have fun with in case you are done with animal shows and interaction. There is no shortage of things to do inside the park. This is fun not only for kids but adults enjoy this equally if not more. The tickets for this place start as low as 59.99 dollars. There are various categories such as group tickets, annual passes, teacher, and military so you can check more about it on their site. The park stays open from 10:00 a.m. to 9:09 p.m. It is located at 500 Sea World Dr, San Diego, California.
5) Mission Trails Regional Park
What is a better way to spend a day with your kids than going out in nature and experiencing its untamed beauty? This is a huge open space park spreading over an area of more than 7,220 acres. It was established in 1974. This is a perfect spot for people who are into outdoor activities. It gives you ample space and opportunity to get back to nature and explore. There are numerous trails where you can hike, bike, or just stroll and soak in all the natural beauty. Kids love outdoor activities as they are a bundle of energy. They would have ample space to vent their energy and connect to nature at the same time. You can also teach them about the importance of nature and the environment in general.
Mission Trails Regional Park pic.twitter.com/u0ceUwSfls

— Shirtless Whitson (@ShrtlessWhitson) August 31, 2021
There are various trails of varying degrees of difficulty. People with all kinds of skills and competencies would find something suitable here for themselves. Everyone can have fun. There are numerous peaks as well. If you climb 5 of these then you can get the 5 peak challenge certificate from the visitor center. This could be one of the goals that you can aim to do with your friends and family. The park is absolutely gorgeous and there is an abundance of greenery as well as wildlife which you can observe. This is a perfect place to get away from the chaos of the city and spend some quiet time in nature with your family and kids. The best thing is that the entry is totally free. It stays open throughout the week, 24×7. It is located at 1 Father Junipero Serra Trail, San Diego, California. 
6) Legoland California
Just a short drive of 35 minutes by car from San Diego, is situated an amazing and unique place called Legoland. The place is nothing less than a dream for kids as it is targeted toward them. This doesn't mean that adults can't have fun. I guess we all have had Lego. We have all made something or the other. Well, the kids are surely going to love their visit to this place. It is a theme park as well as a miniature park. Just like how we can make several things out of small little Lego blocks, there are various famous places, beings and objects that are made and displayed for you to marvel at and enjoy. 
LEGOLAND California is not just for children, and don't let anyone tell you otherwise. There are several themed lands to explore on your adventures!

Looking to plan your Carlsbad vacation? Here are things you absolutely can't miss while in California. https://t.co/8gJXo9GU2G pic.twitter.com/OUnq0ISw69

— Sundance Vacations (@travelsundance) June 29, 2022
The park has Lego creations/displays of various coll places such as the Taj Mahal, Las Vegas, castles, and much more. Even if you aren't a fan, you would still enjoy and be amazed at the meticulously designed and put-together exhibits. The staff is super friendly and polite as well, which makes your entire experience even more fun and relaxed. You can also have the option of staying overnight, which comes with other perks such as in-room hunts with gifts for the kids, Lego-themed rooms, free breakfasts etc. Apart from this, there is a sea life aquarium too. You can see several marine life. There is a Legoland water park as well. There is a Lego movie world too, which is nothing less than amazing. The 1-day theme park would cost 89 dollars per person while the multi-park ticket would cost 99 dollars. The park stays open throughout the week from 10:00 a.m. to 8:00 p.m. It is located at One Legoland Dr, Carlsbad, California.
7) San Diego Air and Space Museum
If you remember, we all as a kid had quite an infatuation with astronauts and space. There was something mysterious and yet inviting. This is exactly what you can expect from this place. It is an aviation and space exploration museum, located inside the hub of all activities,i.e, Balboa Park. This is a perfect place to go with kids and stroke their passion for science, aviation and space exploration. It was founded in 1961. The museum has some of the coolest and most unique exhibits such as actual space travel vehicles and astronaut suits. Kids can not only enjoy the displayed exhibits but also learn about them at the same time. 
Lockheed S-3A VIKING. Unknown submarine. VS-21 Fighting Redtails. San Diego Air and Space Museum pic.twitter.com/faL2eTR53a

— J.J. (@kadonkey) January 4, 2022
The museum is adequately big and has plenty of life-size, real aircraft of different designs and different eras. There are exhibits on other things as well such as police cars and small replicas of aircraft carrier ships etc. You get to learn about the history of flying and space traveling here. There are plenty of interactive games and experiences for you to learn information about things. You can also catch a 4D movie or ride a virtual roller coaster or fly over San Diego. There are plenty of things to see and do that kid would absolutely love experiencing. The entry ticket for adults(12 and over) would cost you about 23 dollars while a ticket for kids between the age of 3-11 would cost you 13 dollars. The museum stays open throughout the week from 10:00 a.m. to 4:30 p.m. It is located at 2001 Pan American Plaza, San Diego, California.
---
Bestseller GoPro Selfie Sticks
---
8) La Jolla Shore Beaches
A day out in the sun and sand with family and kids is a perfect remedy to unwind after a long hectic week. This amazing 1-mile-long beautiful shore beach provides enough recreation opportunities to spend a fun day by the water. It is particularly perfect for families and kids who want to spend their day by the ocean and enjoy the cool breeze and a scenic view. Adults can have their fun too. They can sunbathe, do swimming and enjoy the scenic views. It is a perfect spot in San Diego for surfing, kayaking, and scuba diving as well. 
It was a beautiful day at La Jolla beach. These Seals climbed out the water and came right up to the tourist on the shore. Not sure if they were defending their territory or just trying to get an easy meal 🗺 ✈️ 📷#beach #SanDiego #LaJolla #hiking #outdoor pic.twitter.com/fxr7yWgBdt

— Paul McFall (@PaulMcFalliv) February 26, 2018
La Jolla Cove is another noteworthy spot you should consider visiting while you are in the area. It is a small deep water bay. The beach itself is small. This is a perfect spot for snorkeling, swimming, kayaking etc due to its tame water. This also presents a good opportunity for kids to be around water and yet remain safe. The children's pool is another spot you should check out. Don't go by the name, it is no longer fit for swimming since it was taken over by the marine species which come close to the shore. It is located within a walking distance of La Jolla Cove. A small cove protected by a concrete breakwater wall. It provides amusing as well as amazing views of marine inhabitants. It is a perfect place to have a picnic day out with the family by the beaches. It is situated at Camino Del Pro and Calle Frescota La Jolla, California.
9) Belmont Park
How about you consider taking your kids to a historically important place that is loads of fun and has plenty of things to do and explore. This oceanfront amusement park was developed by John D. Spreckels and opened in 1925. This place has a history. This is one of the most iconic and easily recognisable places that one must visit while in San Diego. The highlight and main attraction is their iconic and adrenaline-pumping rollercoaster. Apart from this, there are several other rides that kids can enjoy such as mountain climbing walls, Bumper cars, Mic Drop etc. There is something for everyone. Even as an adult, you are going to enjoy your visit.
Color of the Big Dipper roller coaster, Belmont Park, San Diego pic.twitter.com/xrKiwA7Ckn

— CoastalElite (@elite_coastal) June 30, 2022
The best part about this place is the admission, as well as the parking, is free. You just pay for the things you want to do. There are other things such as laser tag, mini-golf, 7D theatre etc. Overall, there are plenty of things to do here. Kids are going to have an amazing time enjoying all the rides and playing around. Those who don't want to get on the rides can play games as there is an arcade, escapology, bowling, etc. These are the things not only kids would enjoy but adults would too. There is a boardwalk restaurant too so you can grab a bite to eat after all the fun activities. The park stays open throughout the week from 11:00 a.m. to 11:00 p.m. It is located at 3146 Mission Blvd, San Diego, California. 
10) The New Children's Museum
What if you don't want to go out exploring nature or go to a theme park full of crowds? In that case, this is an excellent choice. This place is dedicatedly targeted towards kids and made for them to play, run around, and have fun doing kids' stuff. In short, a place where kids can be kids. The place is colorful, vibrant, and lively. There is no advisory but this place is best suited for kids 12 and below. They have different rooms with different themes such as Art Installation or breathing room. Kids can explore different art installations and play around them. They can get inspired and be creative while observing and playing around with these.
---
Bestseller Copper Water Bottles
---
Exciting day to stand with the workers @ncm_union @IBEW465 in celebration of their successful vote to create a union! This is now the first union museum in San Diego! Show your support by visiting https://t.co/PwlWjV2Aoa this weekend! pic.twitter.com/QCTmxv9B6Y

— Nathan Fletcher (@nathanfletcher) October 22, 2019
If you have a toddler of age 4 or below then there is a dedicated space for them, wobbleland. There, kids can play with kids of their own age and have fun. An interesting space called Whammock is also there. It is an interactive, 3D textile environment made of hand-dyed braided nylon resembling a giant crochet hammock. There are tons of other equally creative and innovative spaces where kids can play, enjoy and have fun. The admission fee is 15 dollars per person for ages 1 and up. The place remains open 5 days a week from Thursday to Monday. They have two play sessions, 9:00 a.m. to 12:00 p.m. and 1:00 p.m. to 4:00 p.m. It is located at 200 W Island Ave, San Diego, California. 
11) San Diego Children's Discovery Museum
This is an indoor as well as Outdoor museum, providing interactive educational exhibits for children. This is a lively place where kids can learn in a fun and engaging way. Unlike the previous one, this has an outdoor space as well. This place is more than just a playground as there are bi-hourly activities especially oriented towards imparting skill, information, and knowledge. There are lots of activities to build STEM skills as well. There are various areas deducted for different purposes providing different types of exposure. 
San Diego Children's Discovery Museum has tapped a new executive director.

Krishna Kabra, who previously worked on some of the largest international brands, has chosen to pivot her career to work at this local non-profit.

Learn more here: https://t.co/iylFUrV6NX pic.twitter.com/5pBGRZ4IN3

— Innovate78 (@Innovate_78) September 18, 2020
Kids can not only learn about world culture, social sciences, and history but are also encouraged to use their creativity, emotional skills, and artistic expression. This place provides a perfect blend of play and learning for kids. The staff is super friendly, polite, and what to help you as well as assist the kids. There is free coffee or tea for parents with admission as well. The museum stays closed on Mondays and Sundays. For the rest of the week, it is open for two sessions from 9:00 a.m. to 12:00 p.m and 1:30 p.m. to 4:30 p.m. The admission fee is 11.5 dollars per person per session. It is located at 320 N Broadway Escondido, California.
Read more: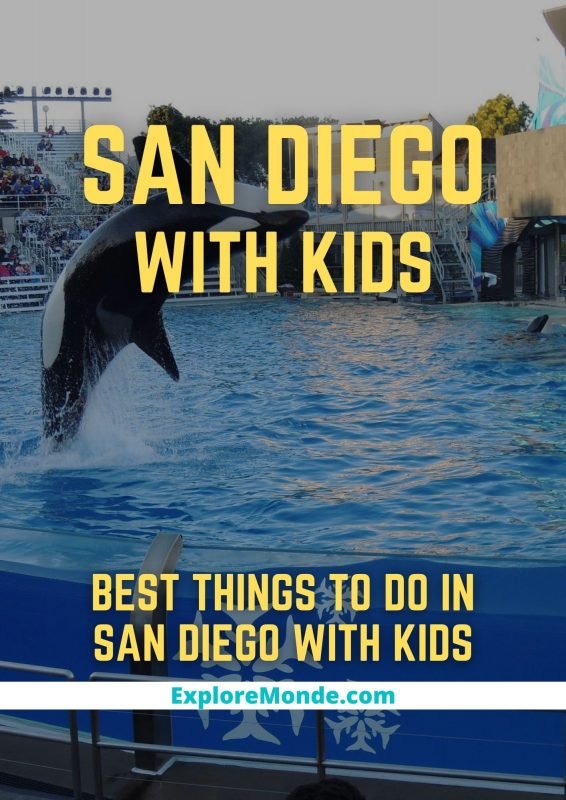 ---
Note: The hours of operation, ticket prices, and admission criteria of museums, parks, etc. may change from time to time. For the most updated information, we recommend checking the official website of the attraction directly prior to your planned visit.
---
Bestseller Cupholder Bottles
---
Blog Categories: Asia, Africa, Europe, USA, Australia & New Zealand, France, Germany, India, Italy, Spain, Sports, Switzerland, Travel Tips, UK, Products
More From The Blog
---